~*~




At last we come to the end of the Shelob's Lair screencaps.

The culmination of Frodo's part of Shelob's Lair, for me, is the scene screencapped below. In this brief sequence, Frodo is shown trudging along the Pass, trying to carry on. Gollum has just gone over the brink. Frodo has not got very far when, overcome with remorse, sorrow, and fatigue, he collapses. In what I think is a brilliant story-telling move, the filmmakers give Frodo book-Sam's vision of Galadriel in Lórien, using it here to give Frodo the inspiration he needs to go on.

And go on he does. Picking himself up, taking a deep breath, he presses on with obvious determination, in spite of his pain and weariness. Stealthily he creeps along, negotiating his way past his next obstacle, the Tower of Cirith Ungol. He is unaware of the obstacle that looms much nearer.


The brief book scene in which Sam is unable to reach Frodo in time follows the caps. Beneath the excerpt is a poem by jan-u-wine.

Jan-u-wine's narrative poem, The Web-ring, offers a retrospective look at Frodo's experience in Shelob's lair. It is after the destruction of the Ring, in Minas Tirith, when Pippin asks Frodo to tell him of Shelob, Pippin having no idea what he is asking. As Frodo is made to return a place in memory he would rather never visit again, Jan's genius for characterization, rendered through telling fragments of thoughts and images, is evident. This is one of her best, most powerful poems.





~*~





Film Scene:



After Gollum has fallen off the ledge, Frodo rises and stumbles along the pass. Overcome with weariness and remorse he collapses against a rock wall.

Frodo: I'm so sorry, Sam. So sorry.

Frodo faints, then sees Galadriel in a vision.

Galadriel: This task was appointed to you, Frodo of the Shire. If you do not find a way, no one will.

Galadriel raises Frodo to his feet. The vision ends. He gets up, strengthened, and makes his way stealthily along the pass. Shelob, emerging from a secret entrance, silently stalks him from above, in order to jab him with her stinger.







~*~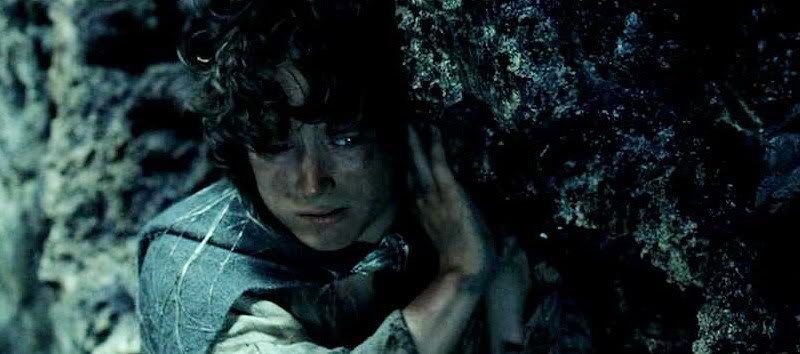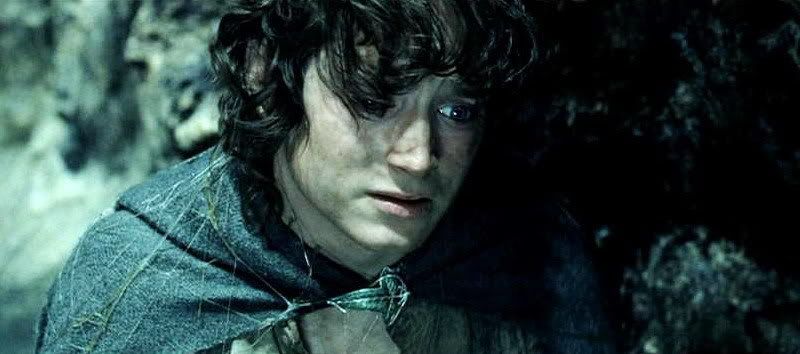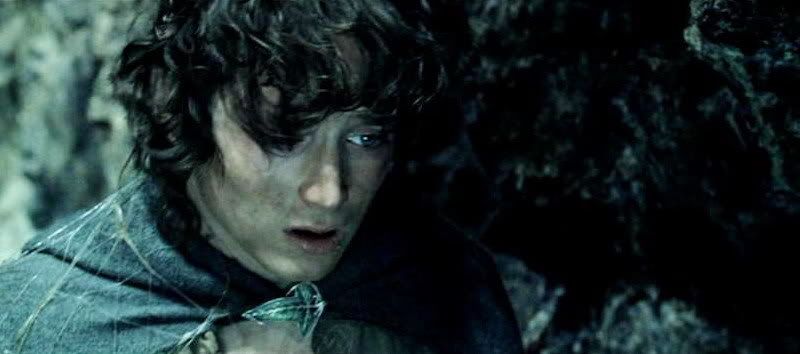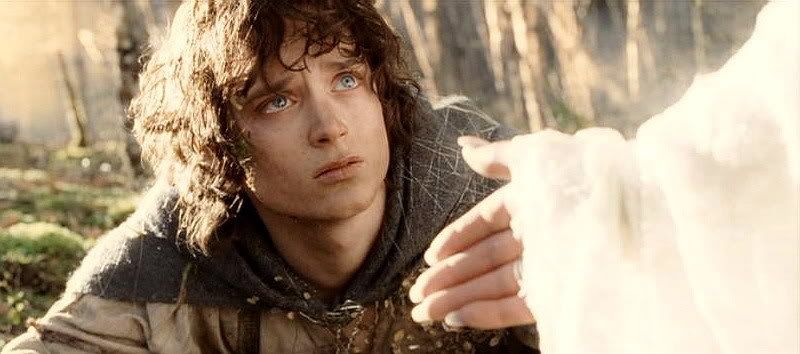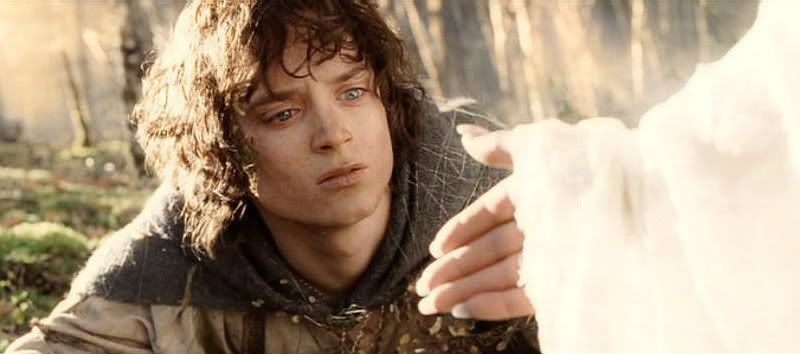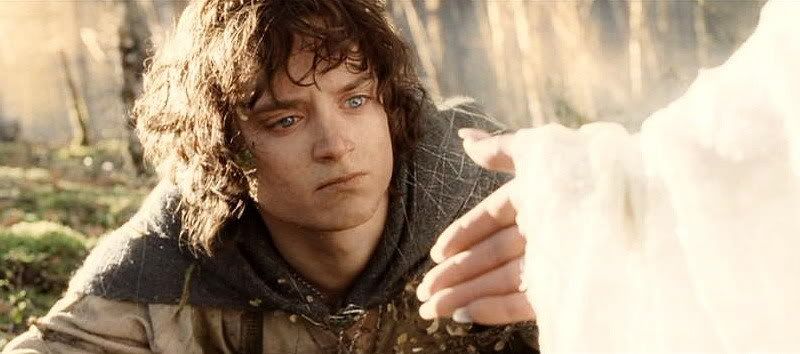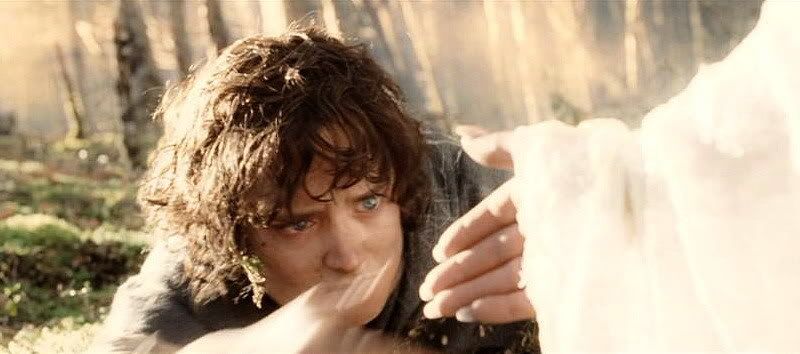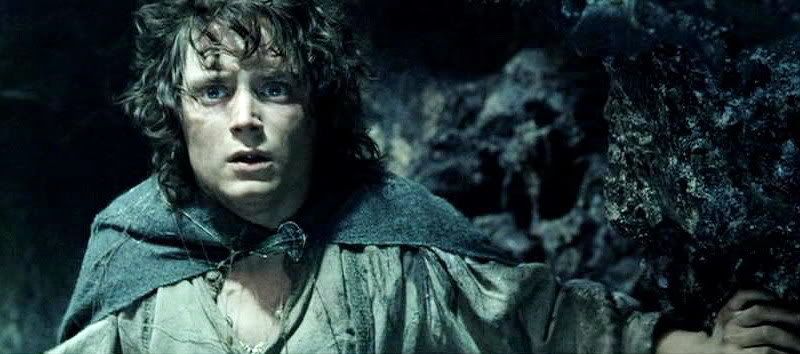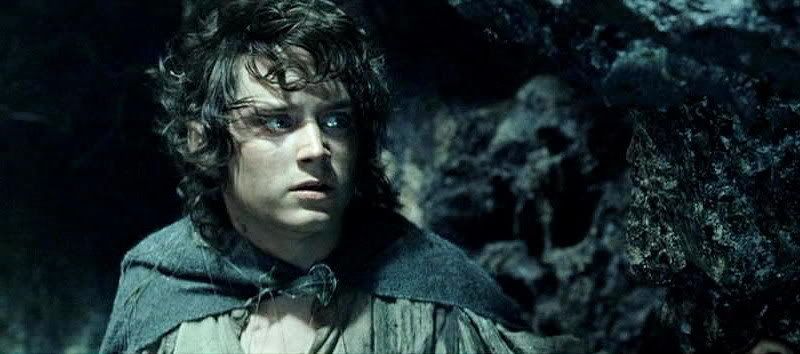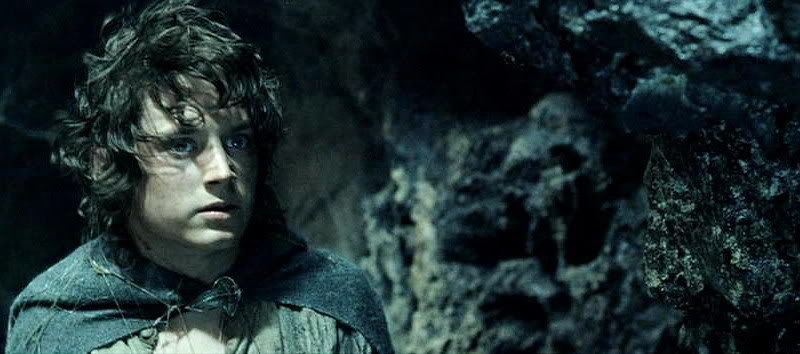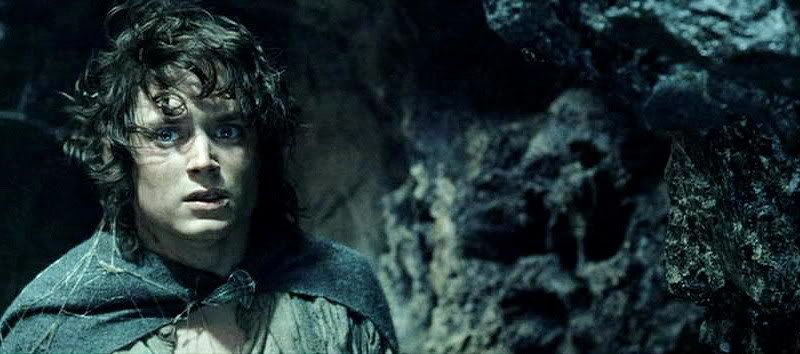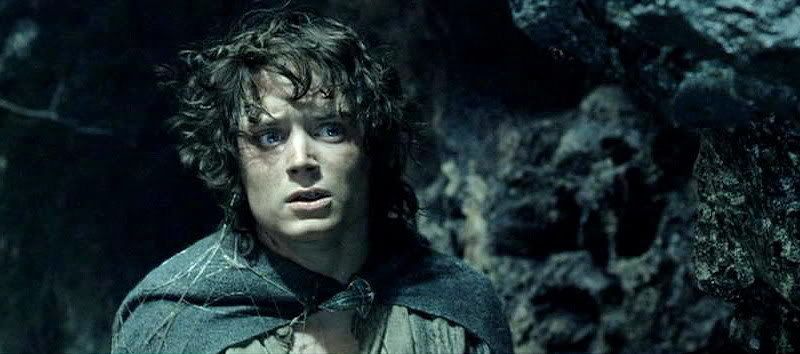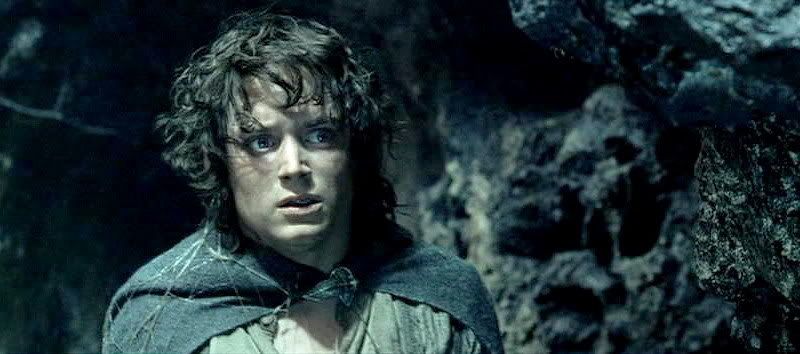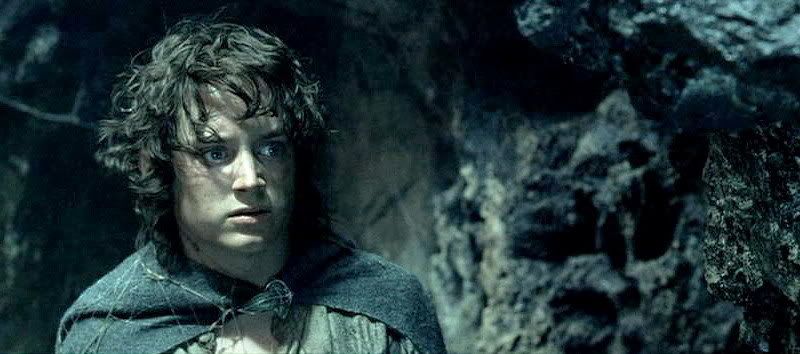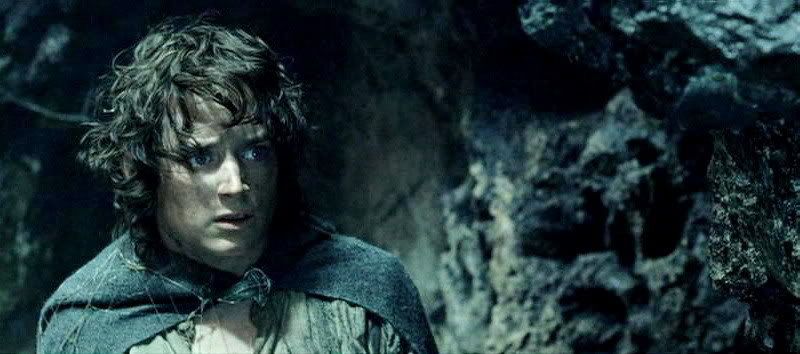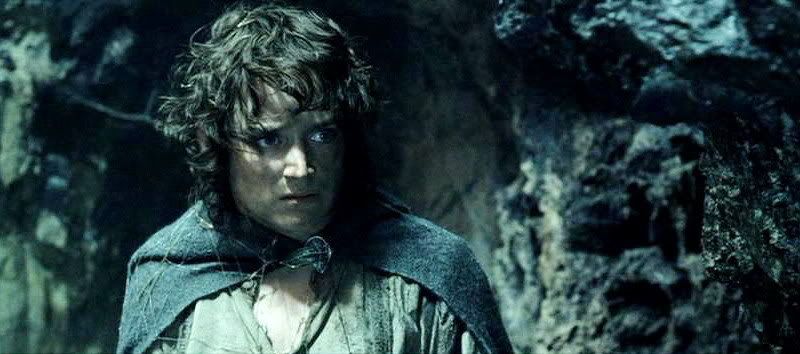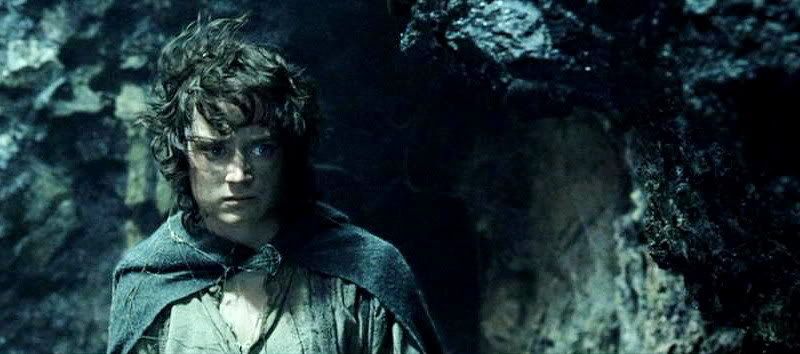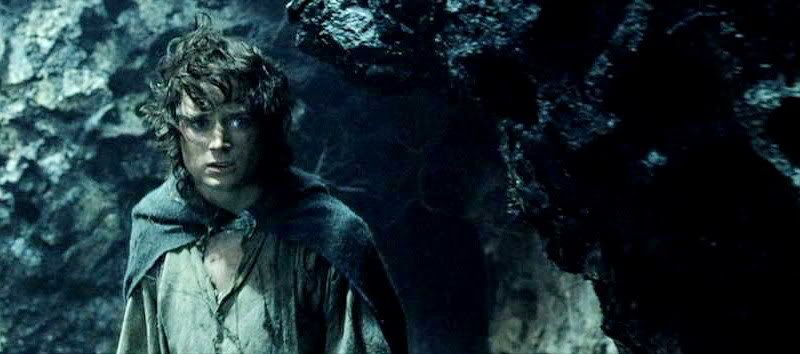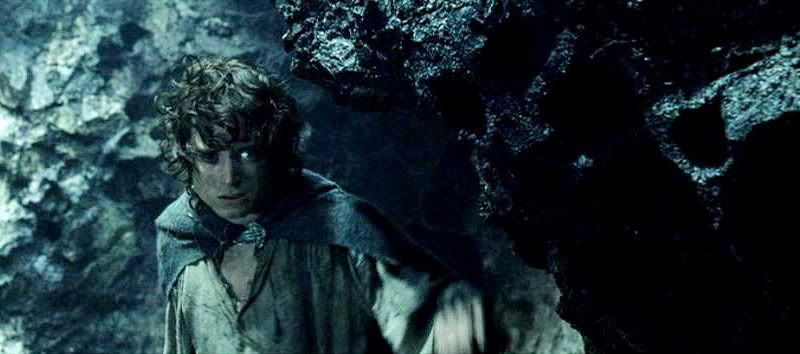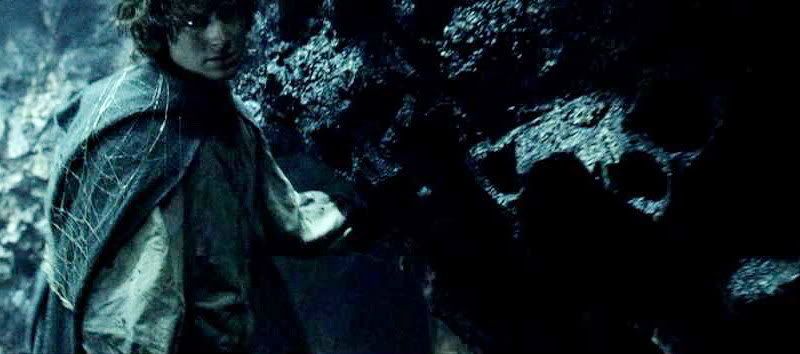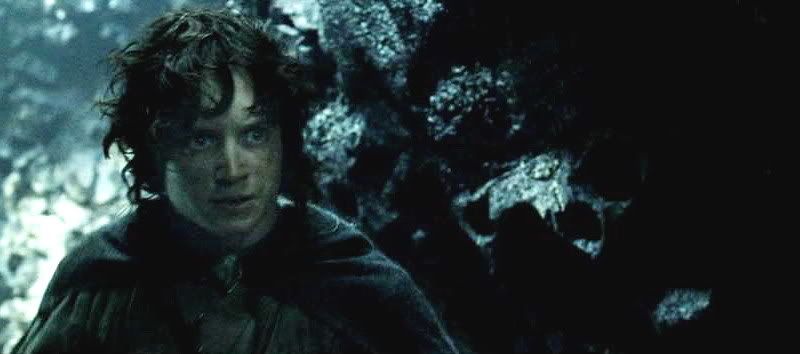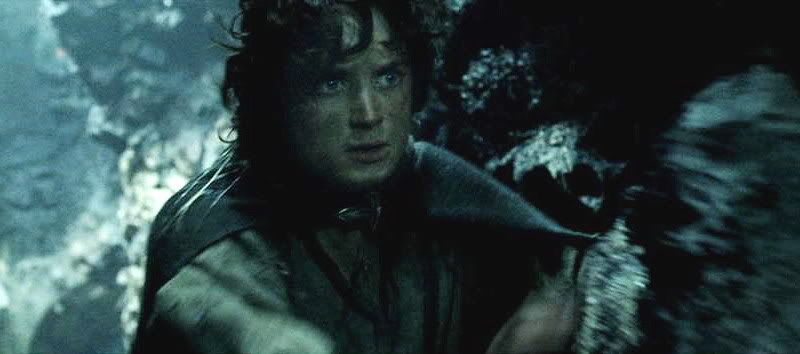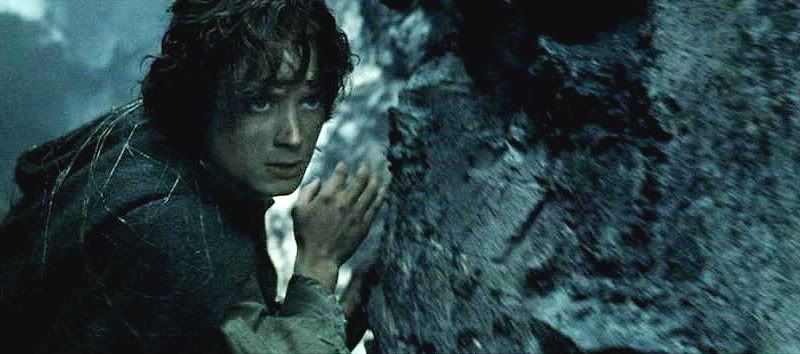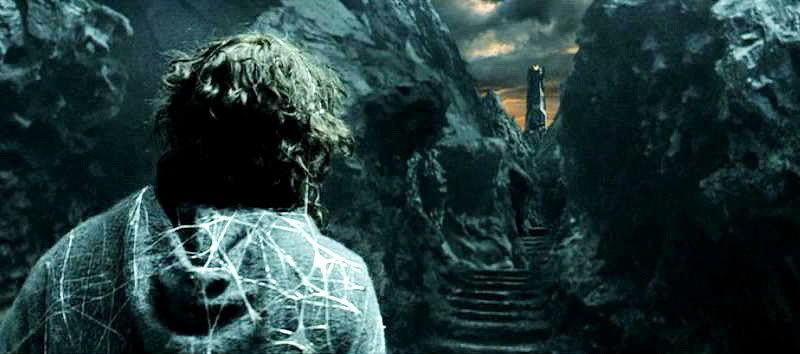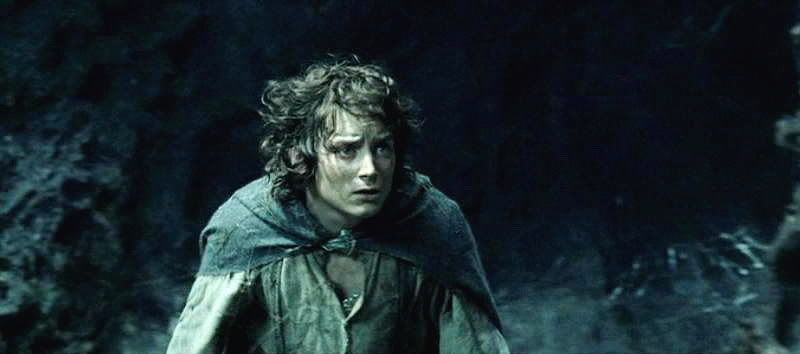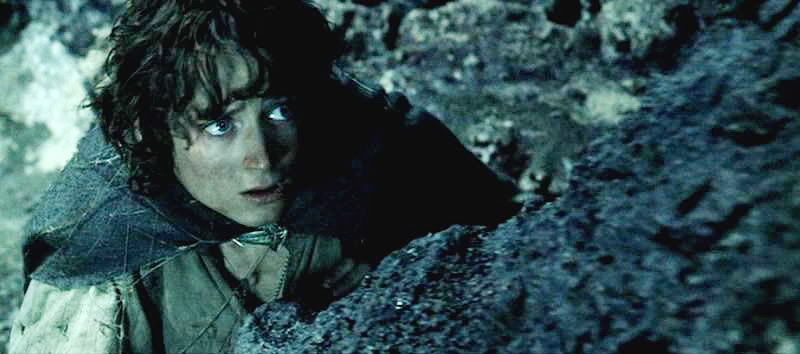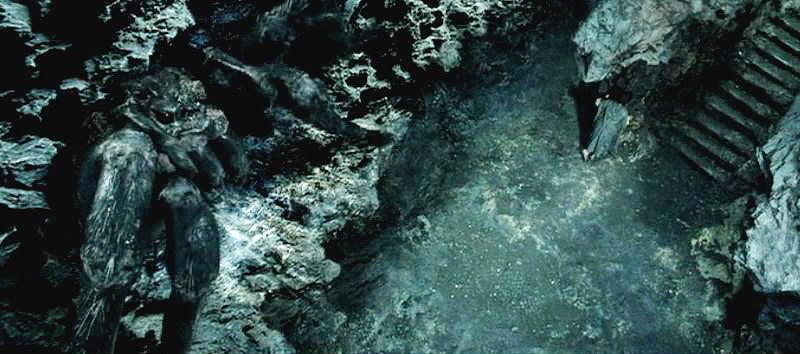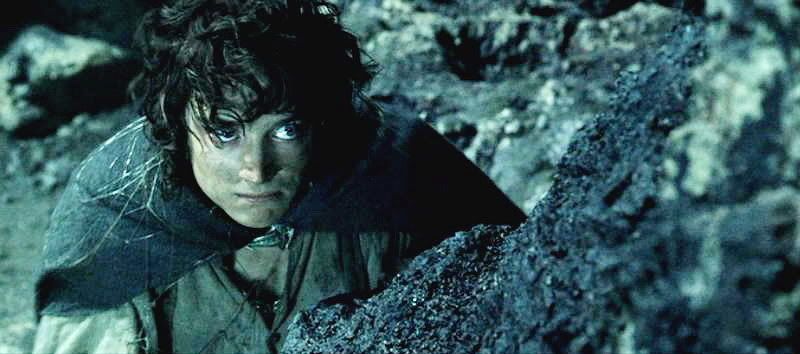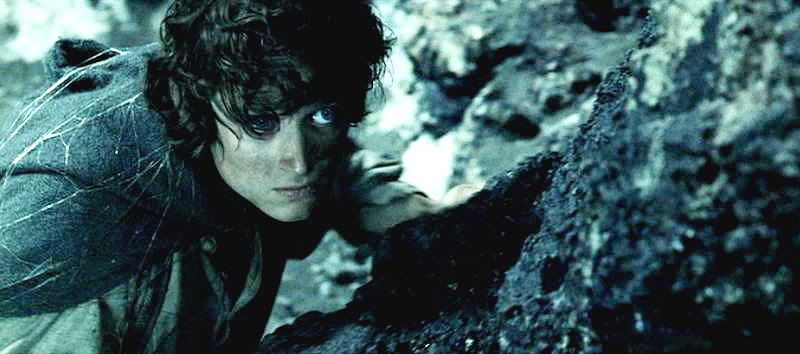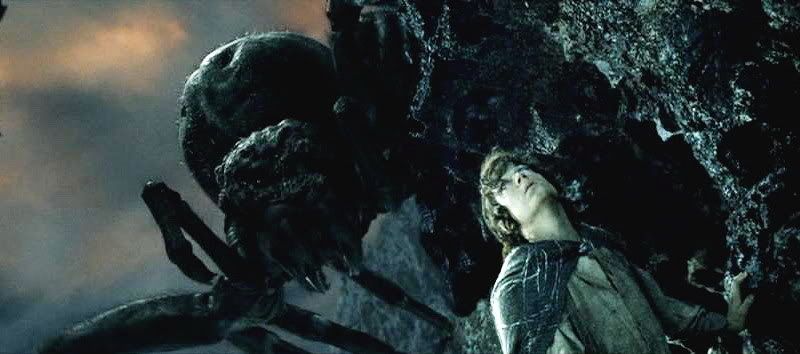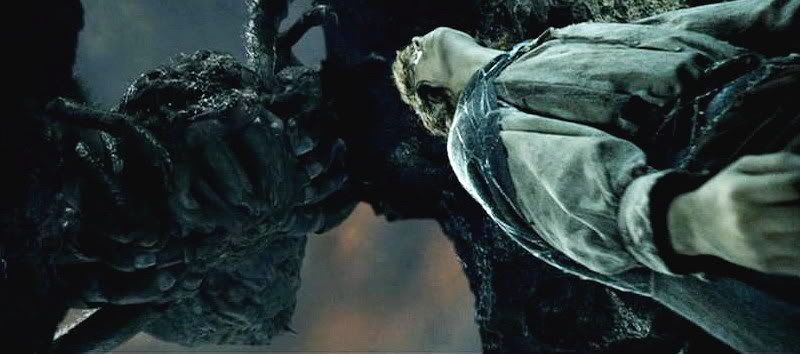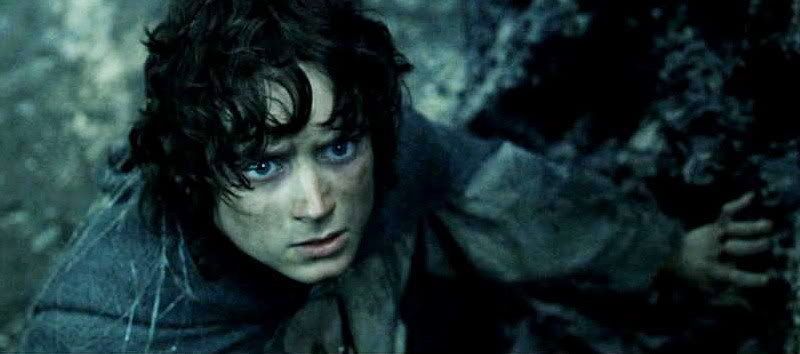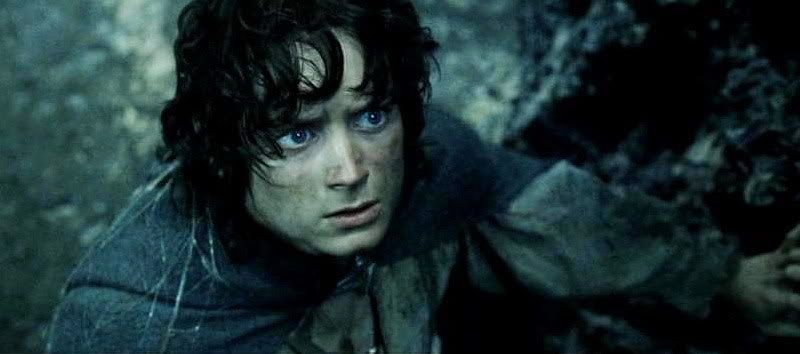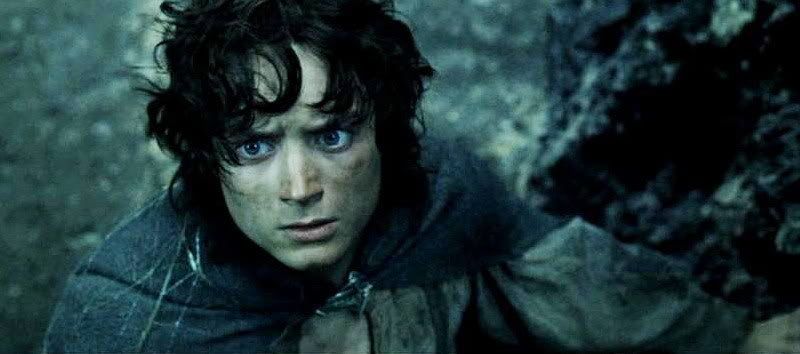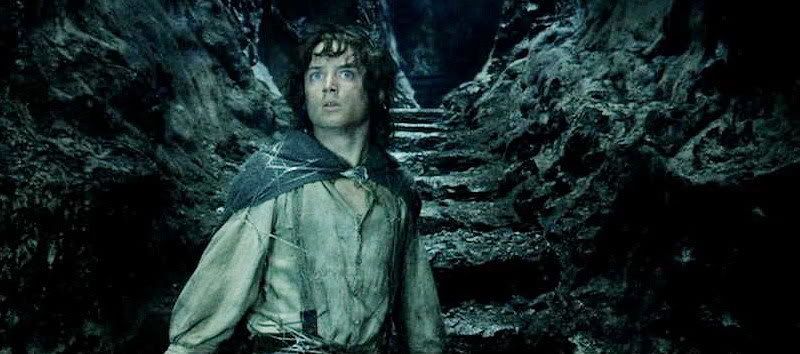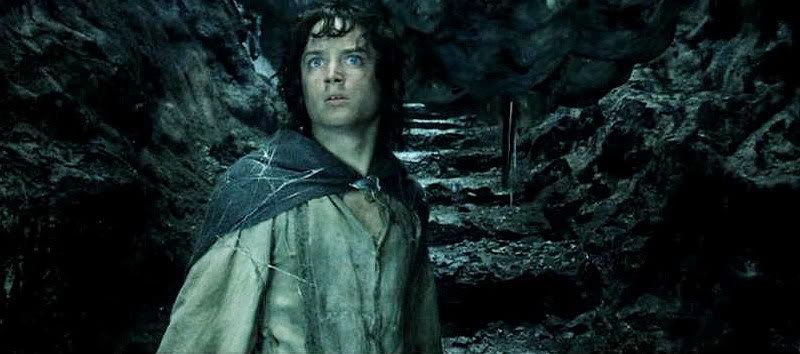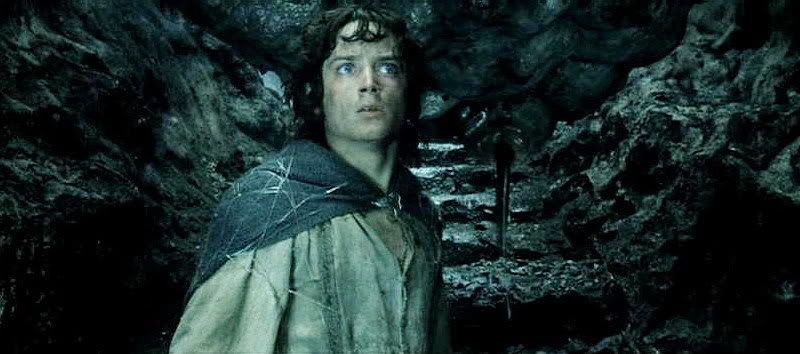 ~*~
Book scene, concluded, from Shelob's Tunnel, TTT.





Sam swept up his sword from the ground and raised it. Gollum squealed, and springing aside on all fours, he jumped away in one big bound like a frog. Before Sam could reach him, he was off, running with amazing speed back towards the tunnel.

Sword in hand Sam went after him. For the moment he had forgotten everything else but the red fury in his brain and the desire to kill Gollum. But before he could overtake him, Gollum was gone. Then as the dark hole stood before him and the stench came out to meet him, like a clap of thunder the thought of Frodo and the monster smote upon Sam's mind. He spun round, and rushed wildly up the path, calling and calling his master's name. He was too late. So far Gollum's plot had succeeded.

~*~

The Web-Ring

~ by jan-u-wine



The White City.

Her seven circles
echo with quiet,

the purity of hewn stone
serene beneath the early
Spring sun.

As serene as I,
following an arrow'd flight of birds,

black

against the sweetly
white-whisped bowl of sky

In my regard of them,
I have missed, entire,
the thread of the talk.

A great waiting silence falls.

Sam
(steadfast, as always, in his regard)
is looking at me.

His eyes are dark,
like the deepest pools
of the Brandywine
on a still summer day.

Beyond him,
Pippin,

(Pippin,
whose name, written,
somehow looks like him,
like a carefree,

care less
bit of cloud,
heartened along by the merry Sun),

waits.

Pippin has seen,

been,
learned much.

But not all.

Pippin wishes to hear
of Shelob.

I had not looked to the East,

no,

for there is naught there for me,

but now......

now that he has said

Her
name,

now my eyes rise
to where the dreaded
pass

lies,

and my mind falls to cloud
and

confusion.

"Cloud"

That is how the Elves name her:
Cloud
and

Dark Shadow.

Both she was to me
and I do not think

there are words with which
to tell this story.

It is not a tale for Shire-folk,

no,

not even one such as Pippin's own deeds
might make:

it is not one of sword and buckler
nor even of bright blood

spilt to hungry earth.

And if, my young cousin,

you
have looked into the Stone,

if
you have seen Him,

felt him seeking you,
then you have felt only

a dreme

of which we knew the desperate waking.

Do you,

can you

understand,
cousin?

It was not only that we were to die,
(and my mind becomes

weighted,

torn
by the memories
that spill,

like slimed water,

like her very webs,

from it)
It was not only that we
were

to die.

It was that all the World,
also,

should be

lost.
__________________


First

you must understand the dark,
the terrible absence

of even the recollection
of light

and

the smell,

the smell of we-knew-not what,

save
that there was death about,

death,
Ages old

armoured with evil.


And it did not simply

wish

Death
for us,

this evil.

No,

it wished for all the World
to be as it was:

in darkness entire,
bloated

with Death,
feeding Death,

feeding upon Death.


She is,
after all,

cousin,

His 'cat',

and we,
the witless mice

left for sport
within her trap.


I have not words
even

to tell you
of the sounds

and smells

and terror
of the darkness

and
my mind falling to desperation

even
as I ran.

I have no words.

But

I remember now,
as if we were lost,
still,

within that night'd earth,

I remember
my sudden fury

that it not end

thus

And
dear Sam,

wanting of some light,
spoke to me of the Lady.

Oh,
the Lady and her gift.

Before ever I drew it out,
there was a surety

of light within me,
my mind suddenly clear

in the mere remembrance
of her.

And I held the star-essence
within my hand,

calling upon the Mariner,
he who also

fought the darkness

and won.

And the light of him shone out,
showing her as naught but

the twisted and sad remainder
of a larger Age.

We ran,

still,

ran,

but now
with light and

moving air
fresh

and free

before us.


And here my tale,
like the threads

of her
broken web,

ends,

bookended
by singular pain

lost dremes
and light,

whispers
and screams

and a waking
more terrible

than them all.

____________________________

Sam is suddenly by me,
as he was then.

His eyes are still dark
like the Brandywine.

I hear Pippin upon the stair.

Merry is with him.

I am glad.

No one should be

thus,

alone
with their tears.

And Sam turns with determination to the West,
to

where Earendil glows steady,

the beacon and promise of all who might sail

a worrisome Sea.
~*~
Entries in the Shelob's Lair series:
~ Pt. 1: Entering the tunnel.


~ Pt. 2: Frodo is betrayed.


~ Pt. 3: Shelob perceived, plus jan-u-wine's "That Which Waits".


~ Pt. 4: The Star-glass.


~ Pt. 5: Shelob attacks.


~ Pt. 6: Gollum taunts Frodo.


~ Pt. 7: Frodo attacked by Gollum.


~ Pt. 8: Gollum makes his plea.


~ Pt. 9: Frodo resolves to go forward, plus jan-u-wine's "The Web-ring".

Tables of Links:
~ Entries with jan-u-wine's poems.


~ Frodo and Elijah screencaps Main Page.



~ Mechtild