~*~





In some ways this is my favourite part of the Shelob's lair sequence, film Frodo enraged. Frodo is enraged because Gollum has led him into a lethal trap, of course, but I think he is more enraged because he knows that it is his fault. After all Sam's warnings, he has persisted in trusting Gollum over anyone else to the point of sending Sam home (as if he'd ever get there via Minas Morgul, the Dead Marshes, the Emyn Muil, the river Anduin, over or under the Misty Mountains and across Eriador all by himself). Frodo, trapped in the web, clearly finds it unendurable to see Gollum slinking around, almost within reach. I never really noticed that Gollum was in view in the frames of Frodo trapped in the web until I made the screencaps (see frames towards the bottom). I suppose I was staring too hard at Frodo. But it's no wonder Frodo goes berserk as Gollum taunts him to his face as he hangs there, helpless. Yet what really makes the scene a favourite for me is Elijah Wood's acting. He rises to the occasion magnificently.

Some fans have found film Frodo's anger strange or unconvincing, but maybe that is because book Frodo does not behave this way in Shelob's lair. The only scene in which book Frodo approximates this level of anger is on the slopes of Mt. Doom. After Gollum attacks him and tries to take the Ring, Frodo's whole body is described as quivering. Shaken by the assault on the Ring and incandescent with rage, he suddenly seems mighty to Sam, robed in white light. Yet Sam also finds him "stern, untouched by pity". To my mind, this moment was a manifestation of Sauron present in Frodo, through the agency of the Ring. Here in Shelob's lair film Frodo responds with a similar level of fury, but for other reasons. But whatever the motivation, I am in awe of the way rage and frustration make his face almost unrecognizable. I just love these frames.

Because the book scene is so different from the film scene, I am posting it below the screencaps.





~*~




Film Scene:



Frodo, suspended in the web, is at a loss until he hears the voice of Gollum, who is watching, gloating, nearby.

Gollum: (In a sing-song voice) Naughty little fly, why does it cry? Caught in a web, soon you'll be dead!

Enraged, Frodo hacks at the web with Sting and frees himself just in time, tumbling into a lower passage.

~*~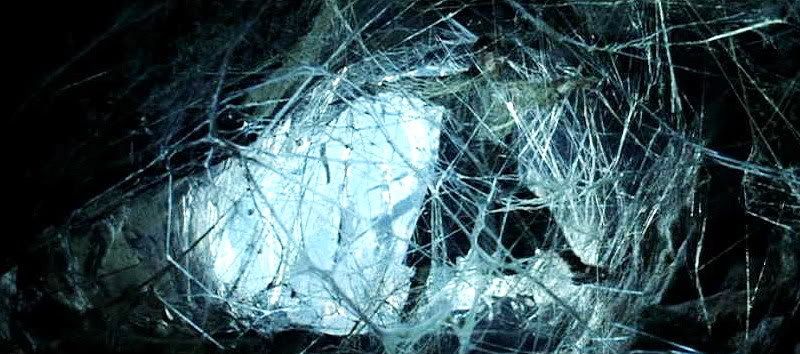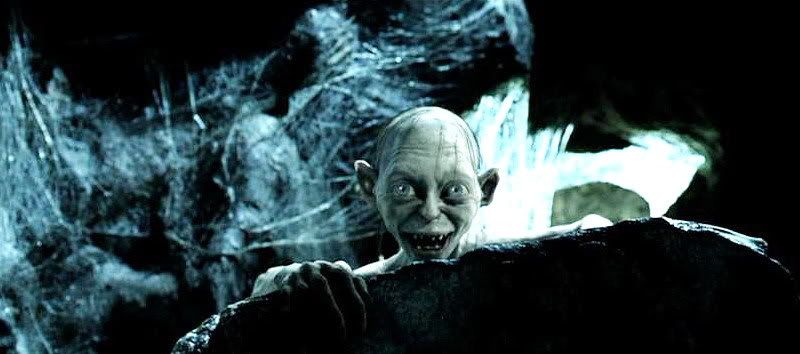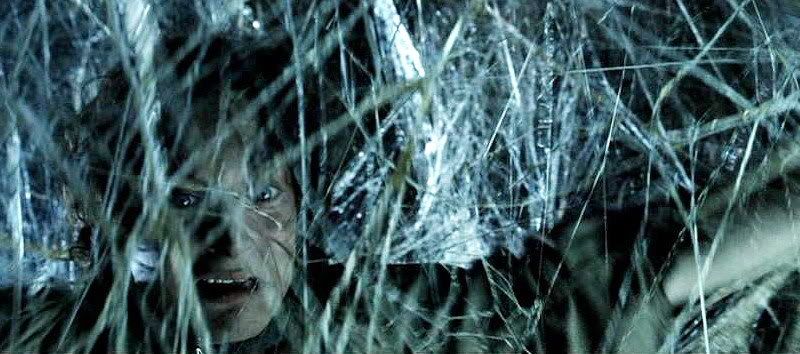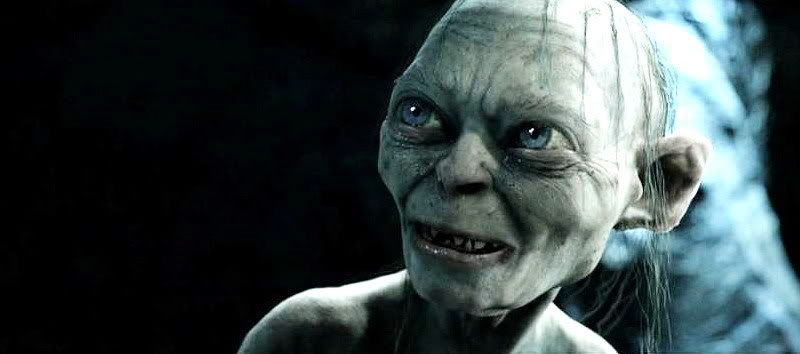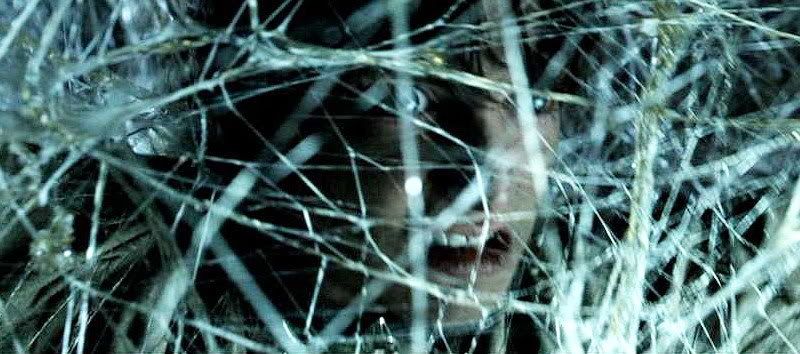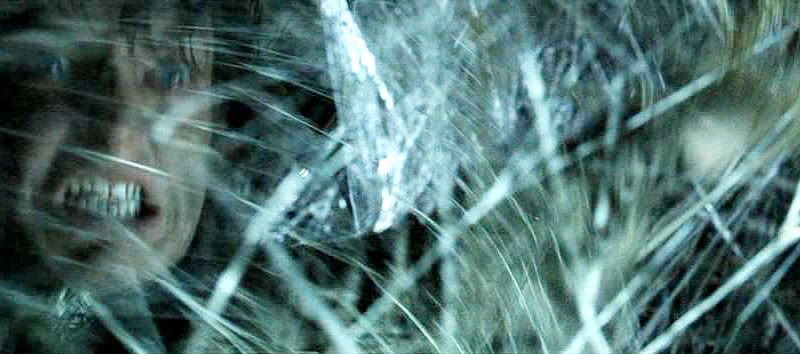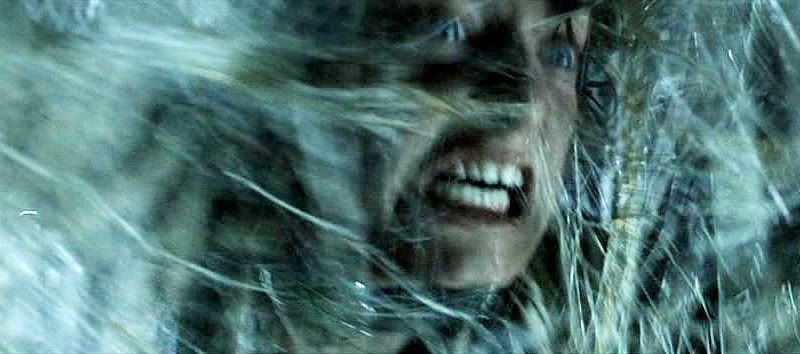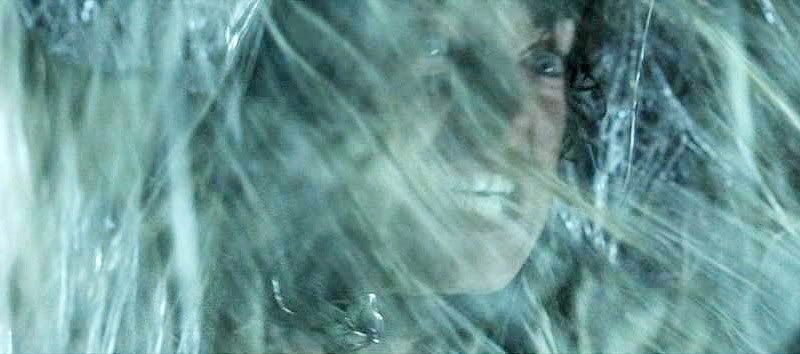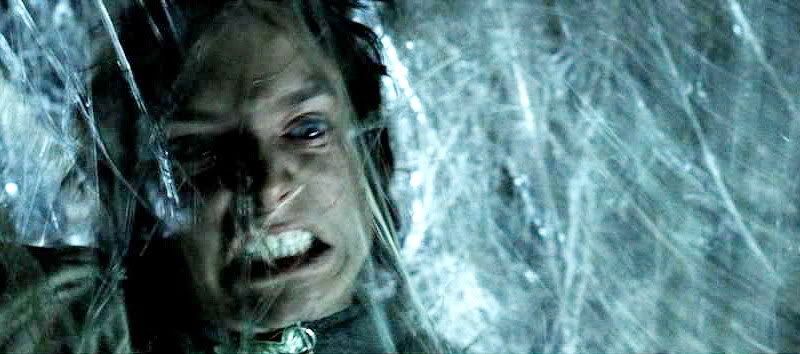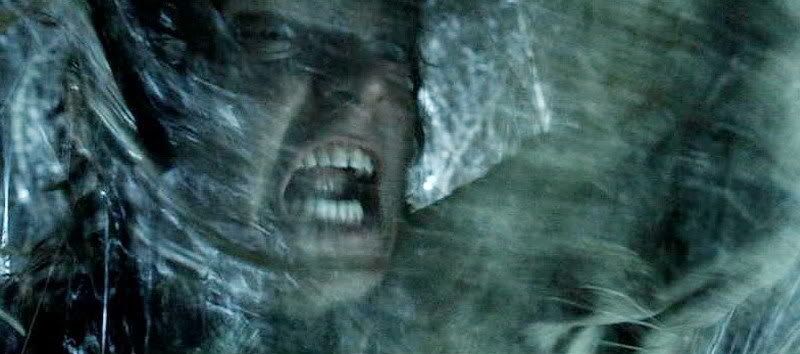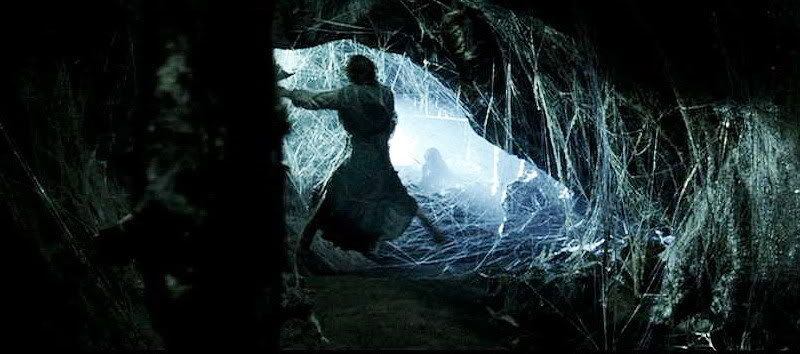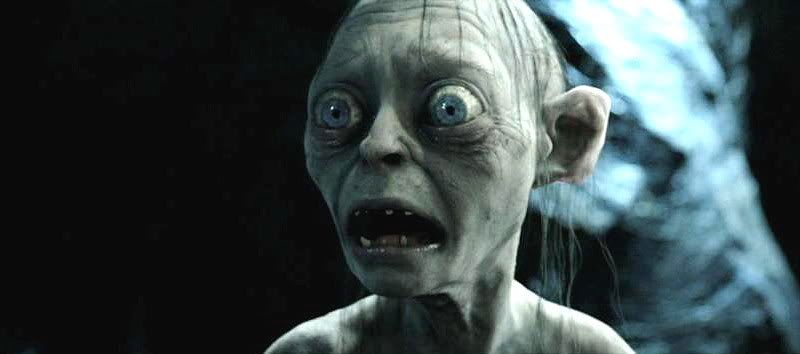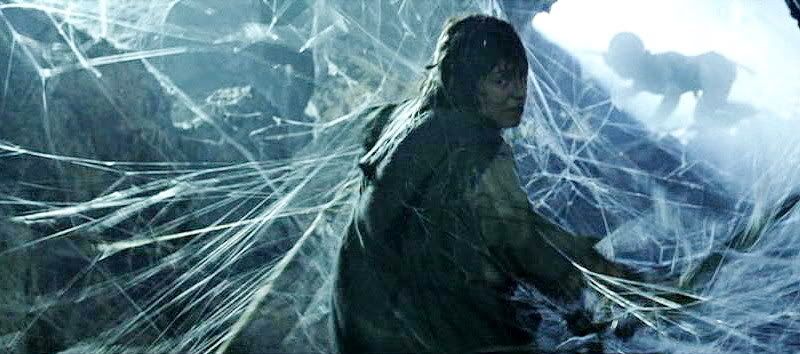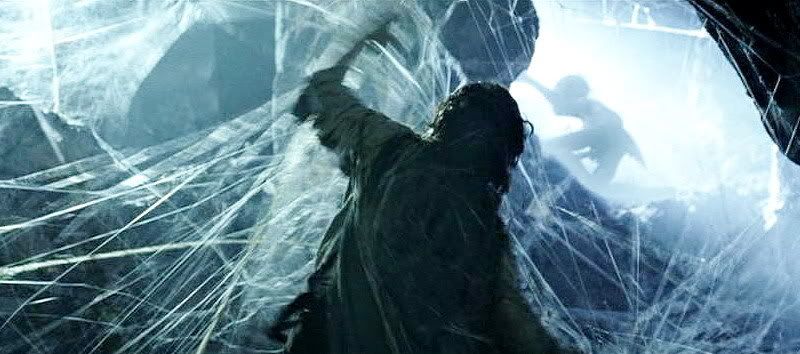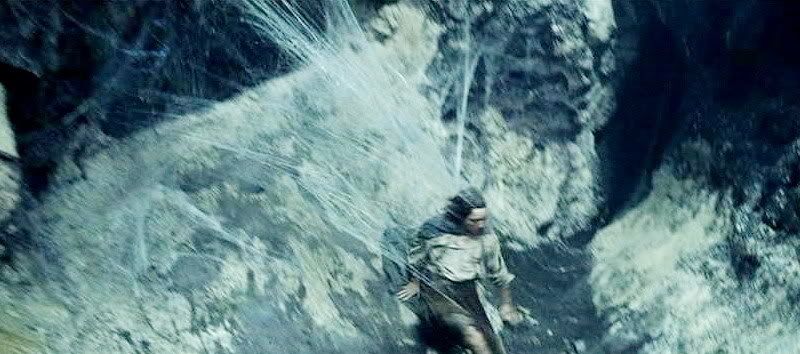 ~*~
I love the book scene dearly. It is very different, of course, since it is telling a different version of Frodo's experience. Having handily cut through the web, Frodo sprints ahead heedlessly in a surge of revived hope. As a repeat reader, knowing what will happen makes the spectacle of his joy almost physically painful. Watching him rush ahead in hope to what I know will be disaster is more poignant, and perhaps more difficult to bear, than the moment when he is actually stung.



Book scene, cont'd, from Shelob's Tunnel, TTT.




The opening, the tunnel's end, at last it was before them. Panting, yearning for a roofless place, they flung themselves forward; and then in amazement they staggered, tumbling back. The outlet was blocked with some barrier, but not of stone: soft and a little yielding it seemed, and yet strong and impervious; air filtered through, but not a glimmer of any light. Once more they charged and were hurled back….

Sam laughed grimly. 'Cobwebs!' he said. 'Is that all? Cobwebs! But what a spider! Have at 'em, down with 'em!'

[Sam's sword is of no avail and their panic begins to rise.]

'Trapped in the end!' said Sam bitterly, his anger rising again above weariness and despair. 'Gnats in a net. May the curse of Faramir bite that Gollum and bite him quick!'

'That would not help us now,' said Frodo. 'Come! Let us see what Sting can do….


Then Frodo stepped up to the great grey net, and hewed it with a wide sweeping stroke, drawing the bitter edge swiftly across a ladder of close-strung cords, and at once springing away. The blue-gleaming blade shore through them like a scythe through grass, and they leaped and writhed and then hung loose. A great rent was made.

Stroke after stroke he dealt, until at last all the web within his reach was shattered, and the upper portion blew and swayed like a loose veil in the incoming wind. The trap was broken.

'Come!' cried Frodo. 'On! On!' Wild joy at their escape from the very mouth of despair suddenly filled his mind. His head whirled as with a draught of potent wine. He sprang out, shouting as he came.

It seemed light in that dark land to his eyes that had passed through the den of night. The great smokes had risen and grown thinner, and the last hours of a sombre day were passing; the red glare of Mordor had died away in a sullen gloom. Yet it seemed to Frodo that he looked upon a morning of sudden hope. Almost he had reached the summit of the wall. Only a little higher now. The Cleft, Cirith Ungol, was before him, a dim notch in the black ridge, and the horns of rock darkling in the sky on either side. A short race, a sprinter's course, and he would be through!

'The pass, Sam!' he cried, not heeding the shrillness of his voice, that released from the choking airs of the tunnel rang out now high and wild. 'The pass! Run, run, and we'll be through—through before anyone can stop us!'









~*~









Entries in the Shelob's Lair series:





~ Pt. 1: Entering the tunnel.


~ Pt. 2: Frodo is betrayed.


~ Pt. 3: Shelob perceived, plus jan-u-wine's "That Which Waits".


~ Pt. 4: The Star-glass.


~ Pt. 5: Shelob attacks.


~ Pt. 6: Gollum taunts Frodo.


~ Pt. 7: Frodo attacked by Gollum.


~ Pt. 8: Gollum makes his plea.


~ Pt. 9: Frodo resolves to go forward, plus jan-u-wine's "The Web-ring".






Tables of Links:





~ Frodo and Elijah screencaps Main Page.




~ Mechtild