Shelob's Lair Pt. 4 ~ The Star-glass (#4 of 9).
Posted on 2007.08.05 at 20:25
~*~
The pictures say it all for this sequence. I love these screencaps, showcasing as they do Elijah Wood doing more fine work in an exciting, splendidly shot scene. His face as he turns to see what it is that has been sending prickles up his spine is *wonderful*.

But however compelling the film scene, I have always regretted the way Elijah Wood rattled off the Elvish declaration, "Aiya Eärendil Elenion Ancalima!"*. The words are beautiful spoken aloud, and majestic. He spit them out so fast they were completely garbled. Perhaps he meant to convey Frodo's desperation, saying it like a hastily remembered magic charm to make the light work. Or perhaps he thought that since Frodo didn't know what he was saying, he would say it like gibberish. I don't know. Book Frodo did not know what he was saying, but I have always imagined him speaking the words as the words of power they are. Even if he didn't know what they meant, it seems to me he would sense their importance, as words sent to him as a gift unlooked for in his hour of need.

So even if film Frodo, like book Frodo, didn't know what he was saying, I think he could have spoken the words as if they really mattered. They were not a "magic charm", but a proclamation.



*Aiya Eärendil Elenion Ancalima! is Quenya for, "Hail Eärendil, brightest of stars!".





~*~




Book scene, cont'd, from Shelob's Tunnel, TTT.




Slowly his hand went to his bosom, and slowly he held aloft the Phial of Galadriel. For a moment it glimmered, faint as a rising star struggling in heavy earthward mists, and then as its power waxed, and hope grew in Frodo's mind, it began to burn, and kindled to a silver flame, a minute heart of dazzling light, as though Eärendil had himself come down from the high sunset paths with the last Silmaril upon his brow. The darkness receded from it, until it seemed to shine in the centre of a glove of airy crystal, and the hand that held it sparkled with white fire.

Frodo gazed in wonder at this marvellous gift that he had so long carried, not guessing its full worth and potency. Seldom had he remembered it on the road, until they came to Morgul Vale, and never had he used it for fear of its revealing light. Aiya Eärendil Elenion Ancalima! he cried, and knew not what he had spoken; for it seemed that another voice spoke through his, clear, untroubled by the foul air of the pit.

But other potencies there are in Middle-earth, powers of night, and they are old and strong. And She that walked in the darkness had heard the Elves cry that cry far back in the deeps of time, and she had not heeded it, and it did not daunt her now. Even as Frodo spoke he felt a great malice bent on him, and a deadly regard considering him. Not far down the tunnel, between them and the opening where they had reeled and stumbled, he was aware of eyes growing visible, two great clusters of many-windowed eyes—the coming menace was unmasked at last. The radiance of the star-glass was broken and thrown back from their thousand facets, but behind the glitter a pale deadly fire began steadily to glow within, a flame kindled in some deep pit of evil thought. Monstrous and abominable eyes they were, bestial and yet filled with purpose and with hideous delight, gloating over their prey trapped beyond all hope of escape.






~*~





Film Scene: Frodo realises his plight.




Frodo, terrified, raises the Phial of Galadriel.

Frodo: Aiya Eärendil Elenion Ancalima! ['Hail, Eärendil brightest of the Stars!']
~*~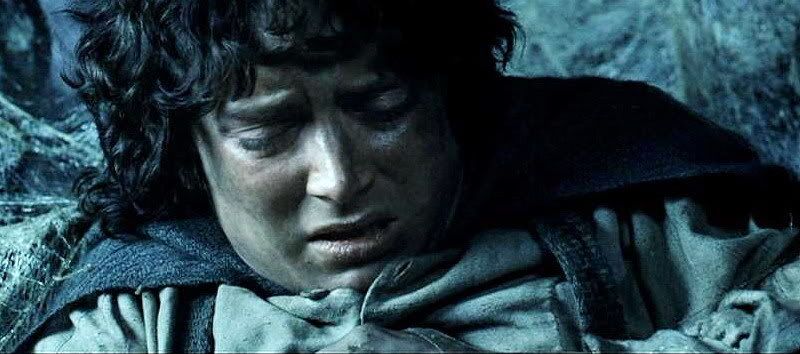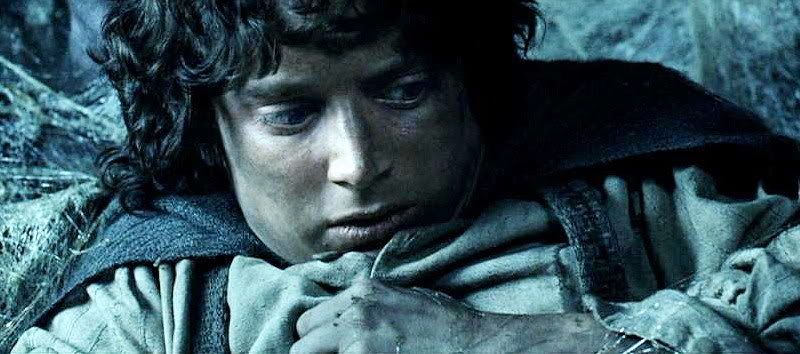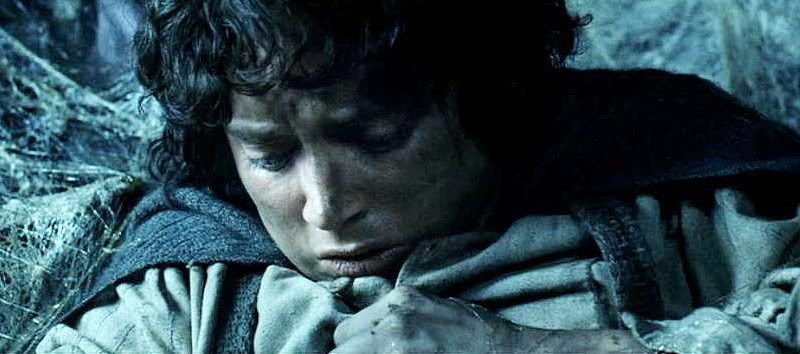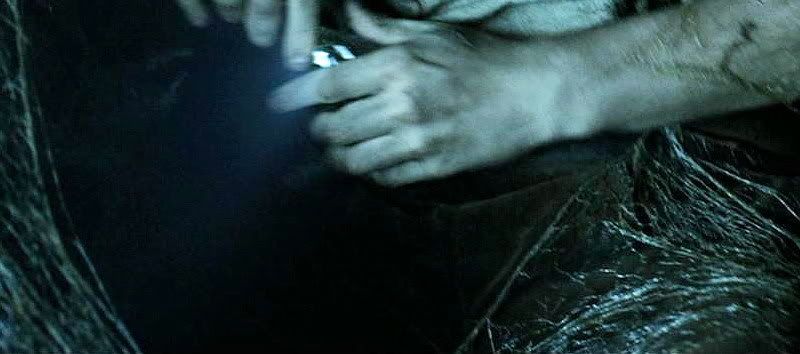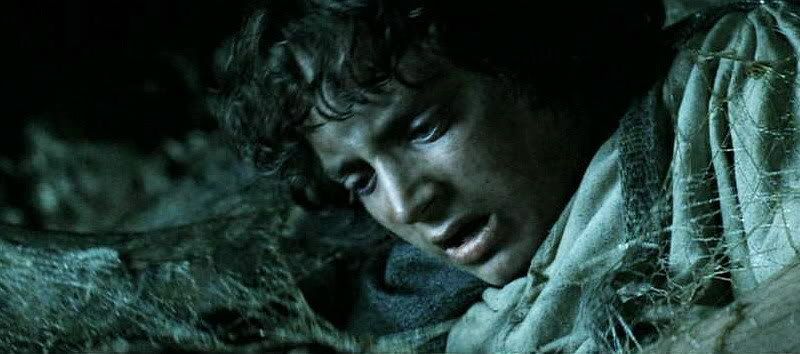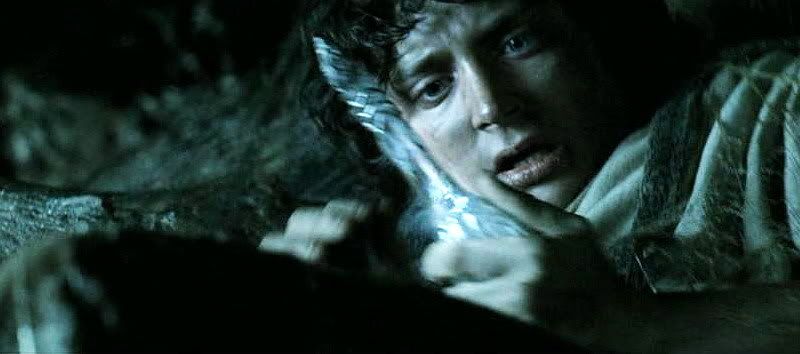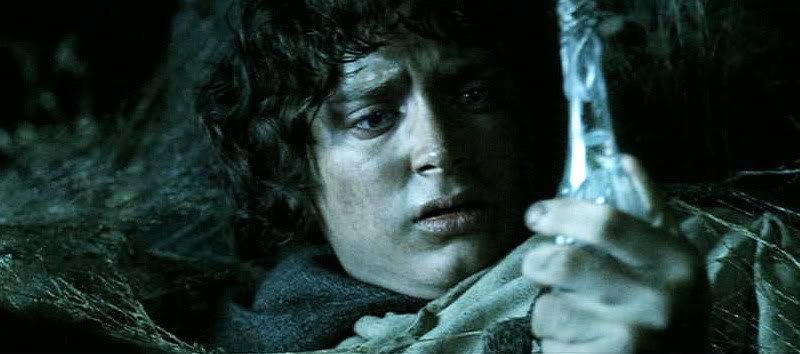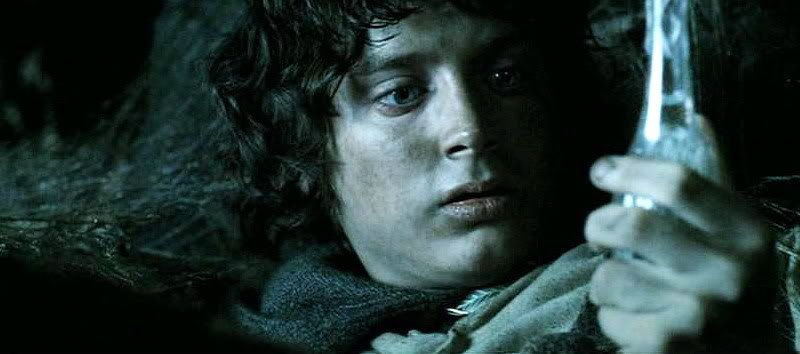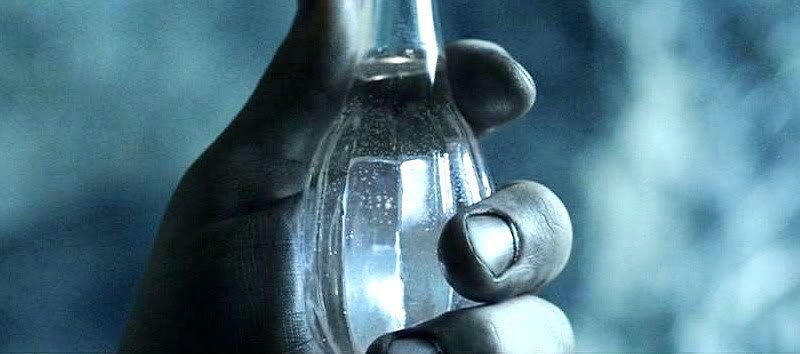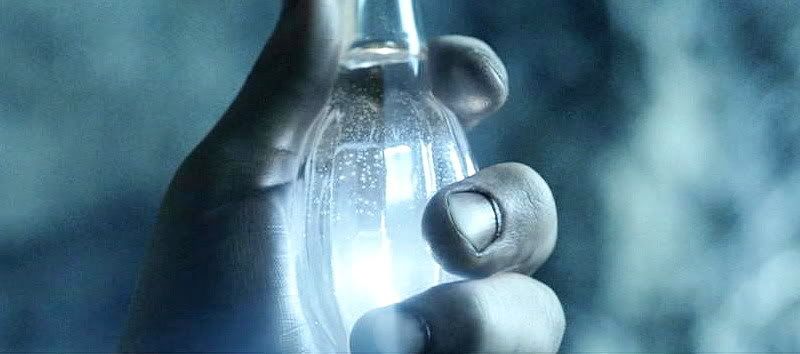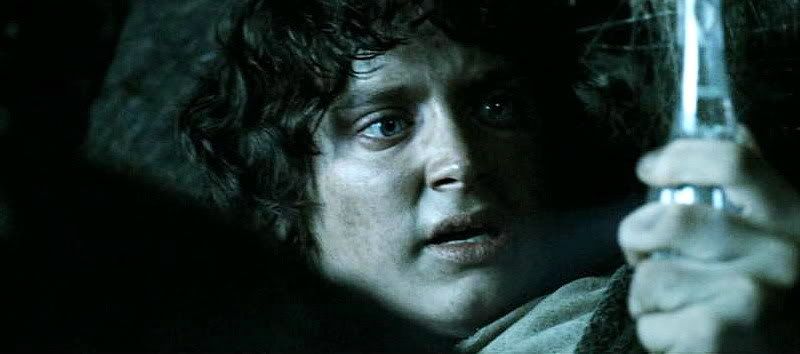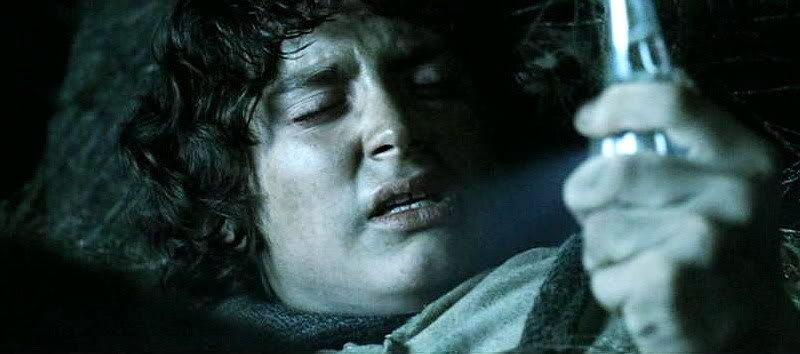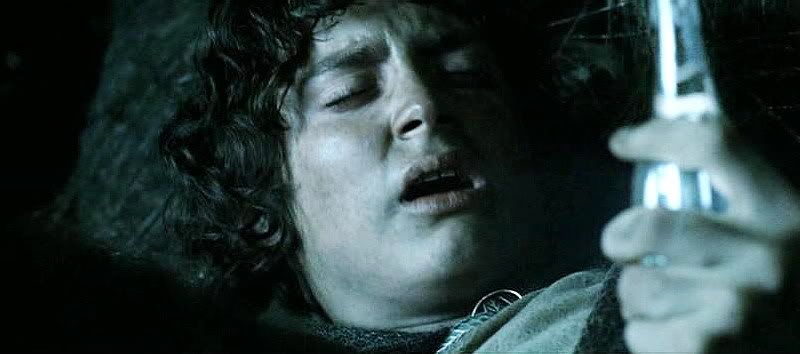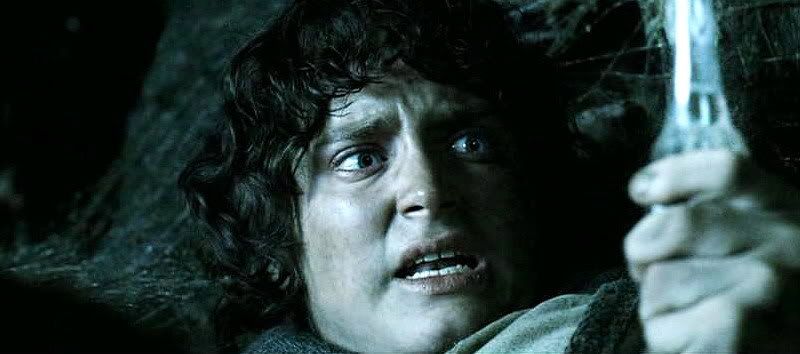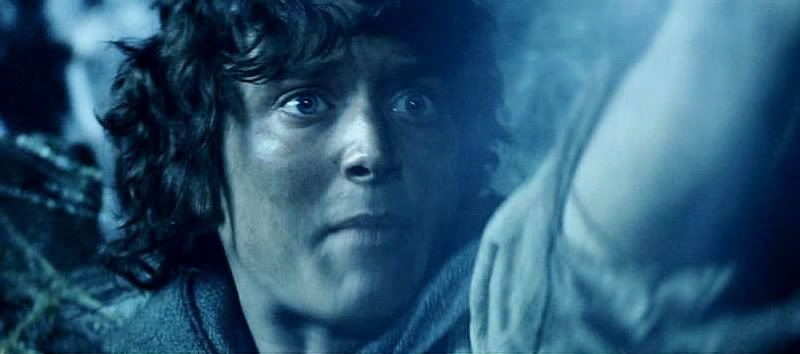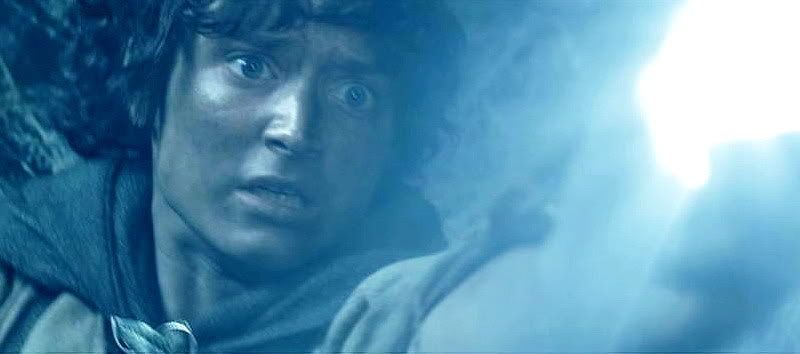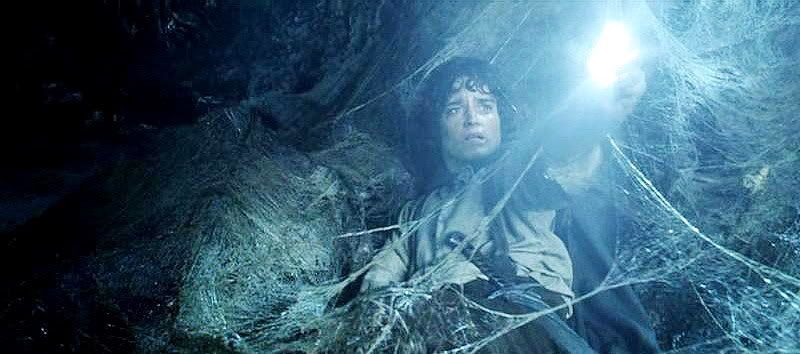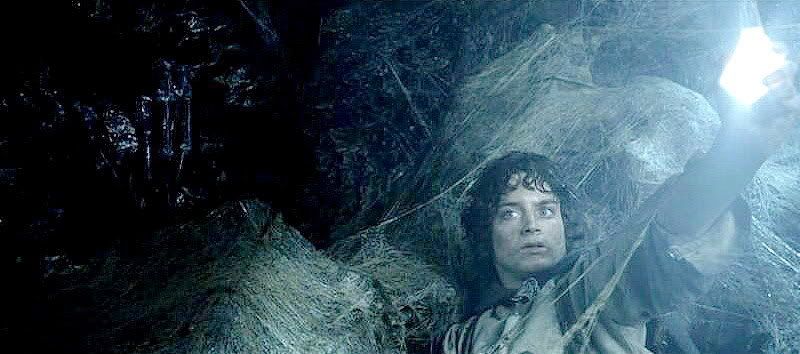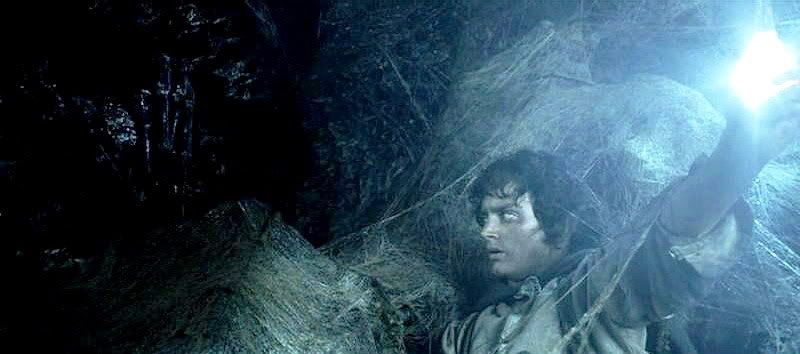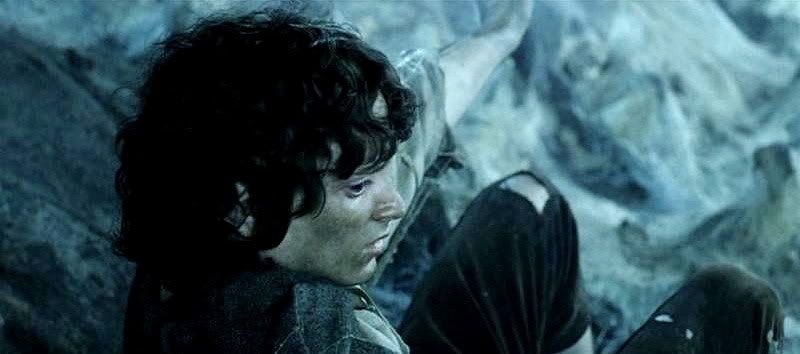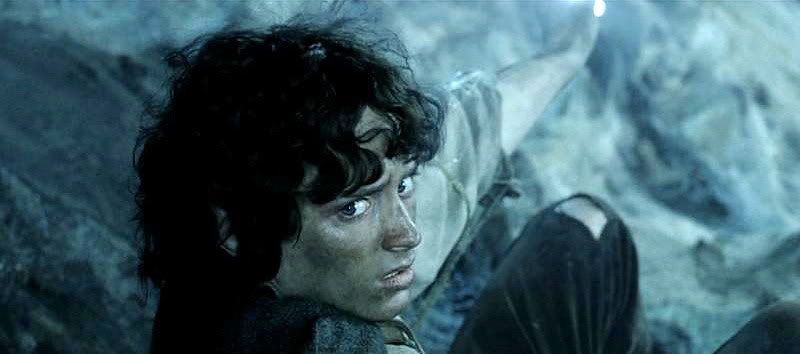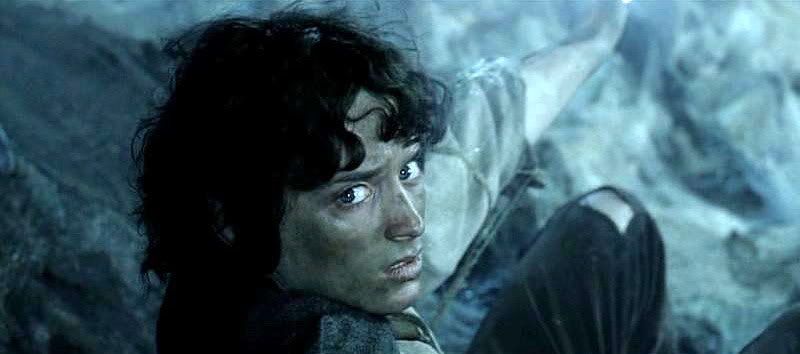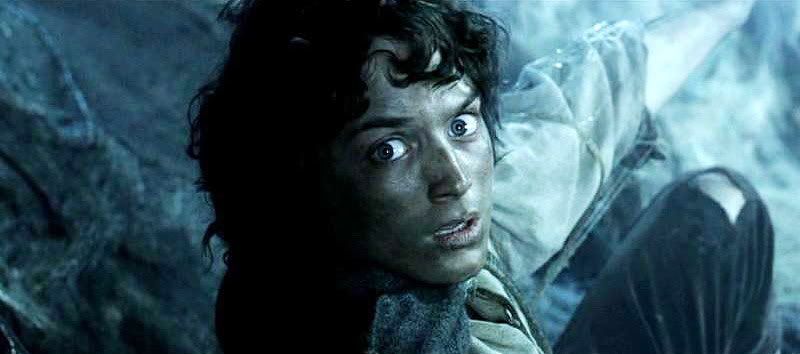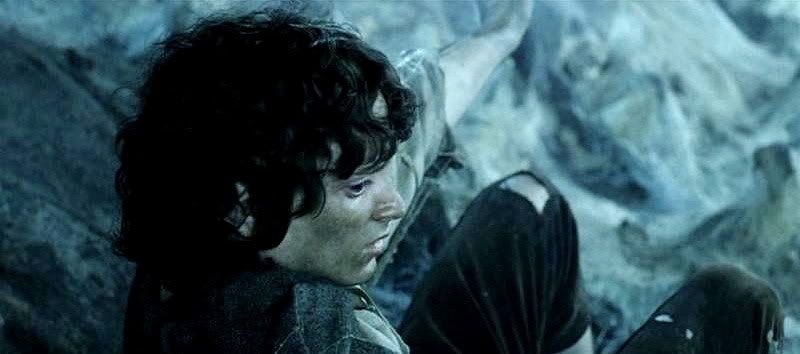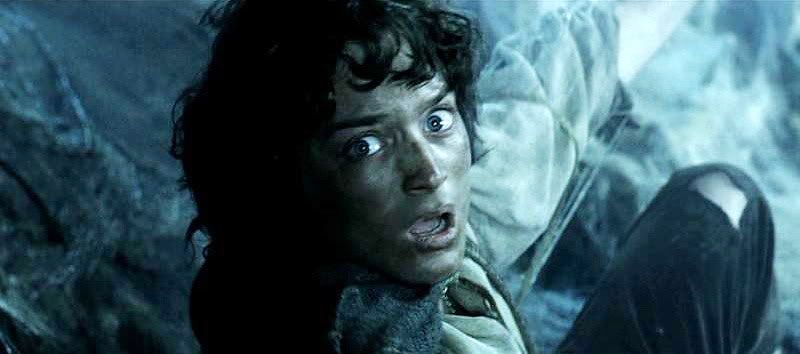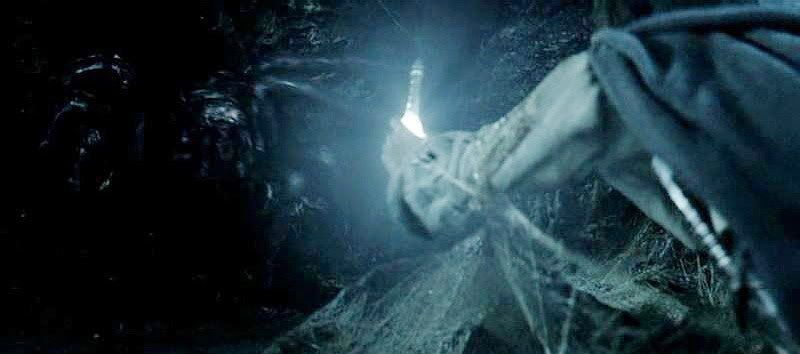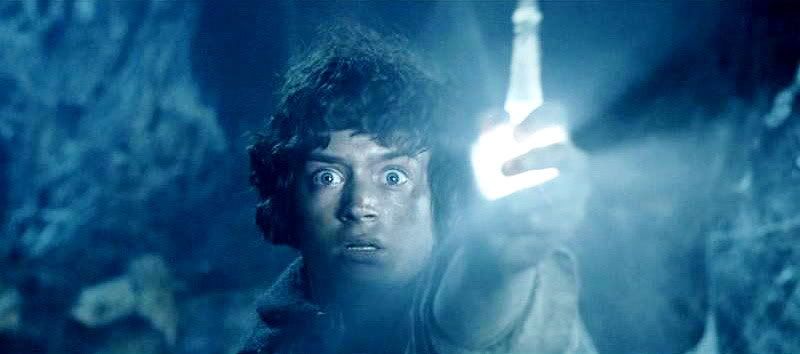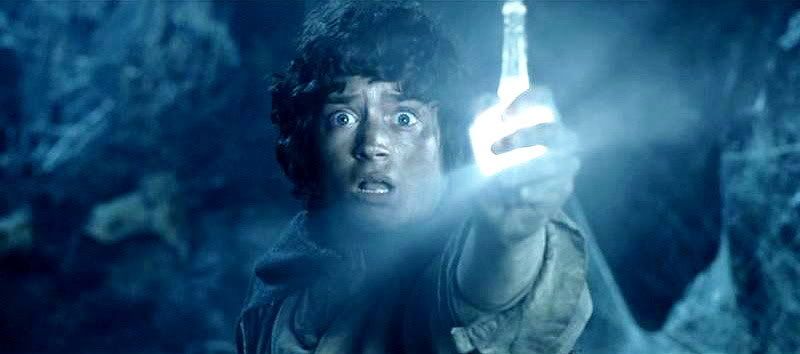 ~*~
Entries in the Shelob's Lair series:
~ Pt. 1: Entering the tunnel.


~ Pt. 2: Frodo is betrayed.


~ Pt. 3: Shelob perceived, plus jan-u-wine's "That Which Waits".


~ Pt. 4: The Star-glass.


~ Pt. 5: Shelob attacks.


~ Pt. 6: Gollum taunts Frodo.


~ Pt. 7: Frodo attacked by Gollum.


~ Pt. 8: Gollum makes his plea.


~ Pt. 9: Frodo resolves to go forward, plus jan-u-wine's "The Web-ring".

Tables of Links:
~ Frodo and Elijah screencaps Main Page.
~ Mechtild