~*~



Other than jan-u-wine's poem, which says volumes about Frodo's experience in the vale of Minas Morgul, I have little else to say about this section. The caps are, I think, spectacular (if a person is a suffering-Frodo fan). They have been cropped and tweaked to better bring out Frodo's facial expressions.




~*~



Book scene: from The Stairs of Cirith Ungol.



At that moment the Wraith-king turned and spurred his horse and rode across the bridge, and all his dark host followed him. Maybe the elven-hoods defied his unseen eyes, and the mind of his small enemy, being strengthened, had turned aside his thought. But he was in haste. Already the hour had struck, and at his great Master's bidding he must march with war into the West.

Soon he had passed, like a shadow into shadow, down the winding road, and behind him still the black ranks crossed the bridge. So great an army had never issued from that vale since the days of Isildur's might; no host so fell and strong in arms had yet assailed the fords of Anduin; and yet it was but one and not the greatest of the hosts that Mordor now sent forth.

Frodo stirred. And suddenly his heart went out to Faramir. 'The storm has burst at last,' he thought. 'This great array of spears and swords is going to Osgiliath. Will Faramir get across in time? He guessed it, but did he know the hour? And who can now hold the fords when the King of the Nine Riders comes? And other armies will come. I am too late. All is lost. I tarried on the way. All is lost. Even if my errand is performed, no one will ever know. There will be no one I can tell. It will be in vain.' Overcome with weakness he wept. And still the host of Morgul crossed the bridge.




~*~



Someone in TORc's "M00bies Reads the Books" pointed out that this moment in which Frodo's heart is wrung at the thought of Faramir facing this vast and terrible army, was virtually the last readers would hear of Frodo's interior life, the last section written from his point of view.

It is a terribly poignant note to end on. Frodo already believes Gandalf is dead when he arrives at Henneth Annun, but after hearing Faramir's account of Boromir's death, Frodo wonders if he and Sam are not all that remain of the Fellowship. Even if he accomplishes his mission and destroys the Ring, who that he loves will ever know about it? No one will be left even to tell Bilbo—should there still be a Bilbo—or a Rivendell—after the full force of Sauron's fist strikes, the first finger of which Frodo sees stretching from Minas Morgul. No wonder, then, that "overcome with weakness he wept."

Frodo weeps frequently in the films, the film portrayal relying on Frodo's feelings being made visible, but Frodo in the book almost never weeps openly. That he should do so here shows how affected he is by the thought that the person so recently his host, the noble and gracious son of the Steward of Gondor, would soon meet a terrible death. Worse, watching the seemingly endless host streaming from Minas Morgul, was the thought that all the folk of the West would soon meet a terrible death, whole peoples annihilated. And Frodo, being Frodo, takes the burden on himself.

I am too late.... I tarried on the way. All is lost.

"I tarried on the way." Such a weight of self-blame lies in that short sentence. And it is not the last time Frodo will anguish, thinking, "If only I had not tarried on the way...."

The terse conclusion of the paragraph is, I think, brilliant:

And still the host of Morgul crossed the bridge.

In one sentence is expressed the experience many have had in the midst of grief, whether over the death of a loved one or a wider catastrophe: no matter what we are suffering, the world does not stop, and harsh reality rolls on.



~*~



Jan-u-wine's Moon Tower follows the caps. It powerfully expands on the Minas Morgul sequence.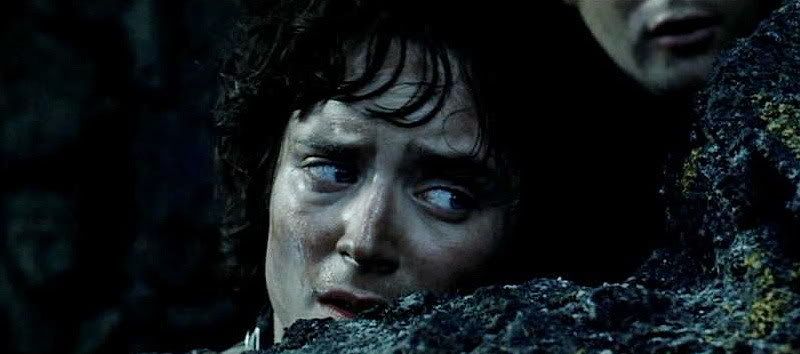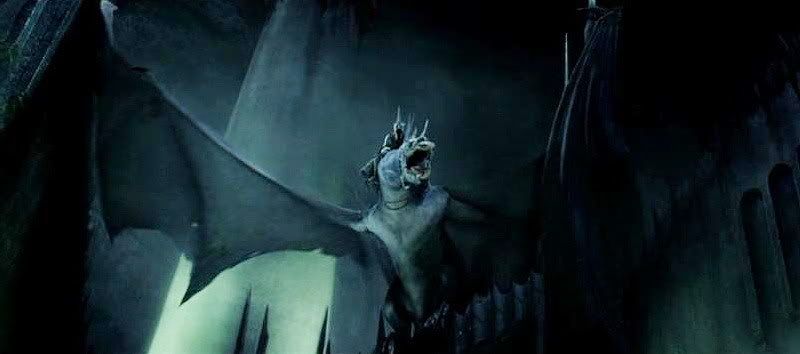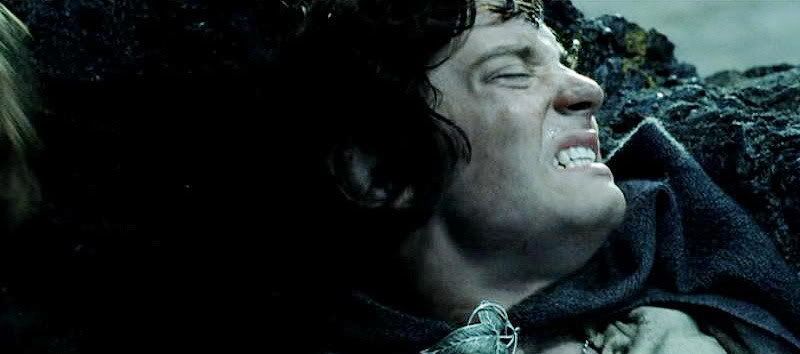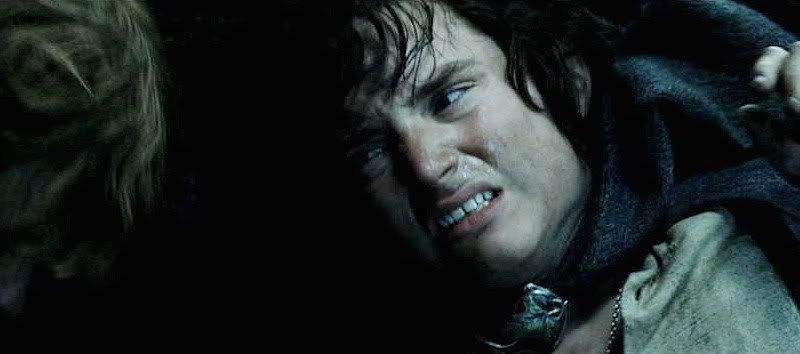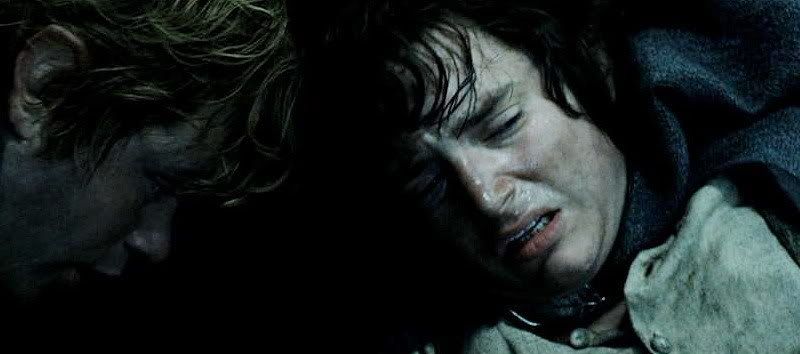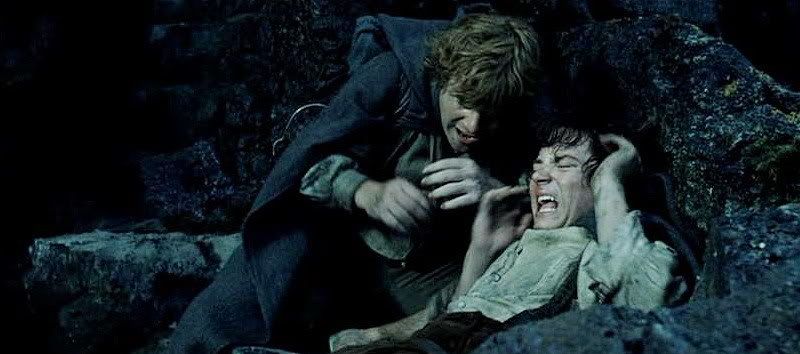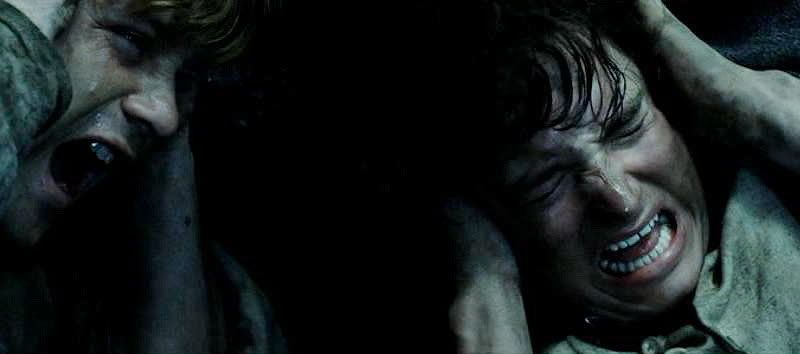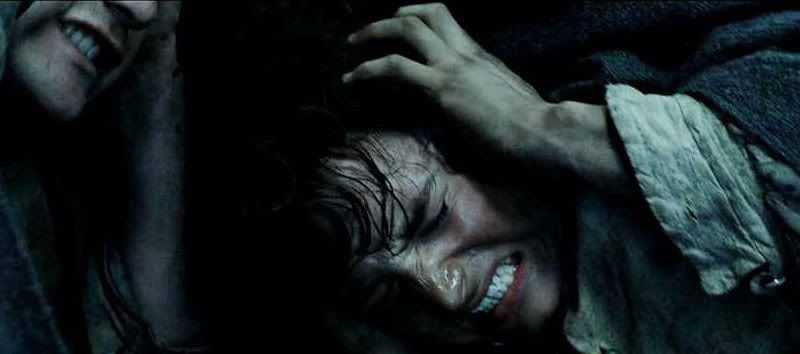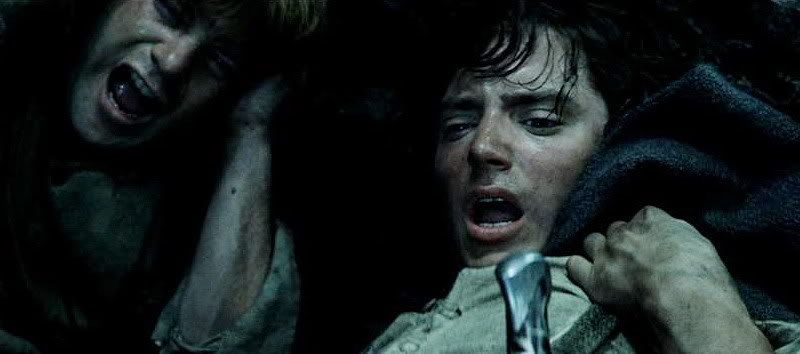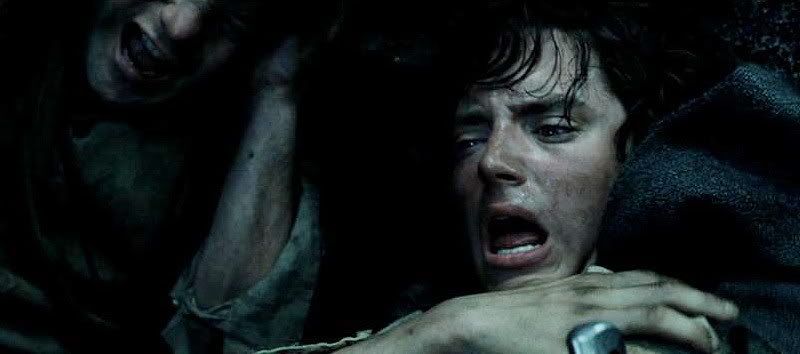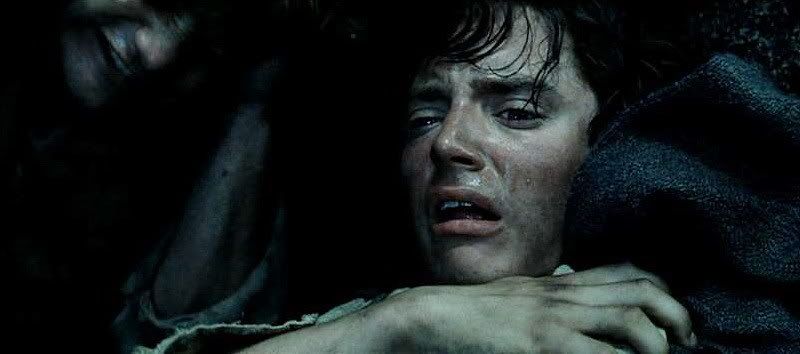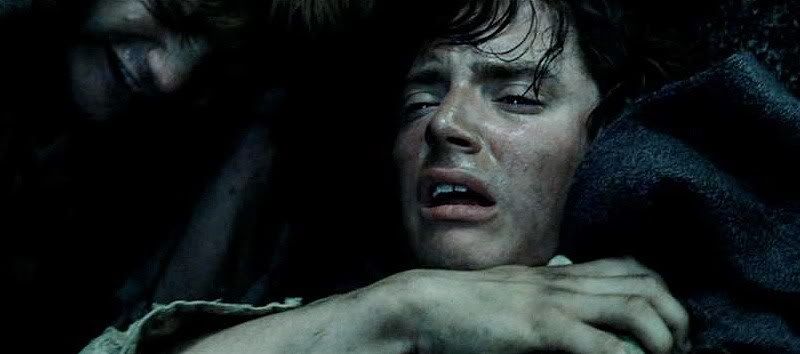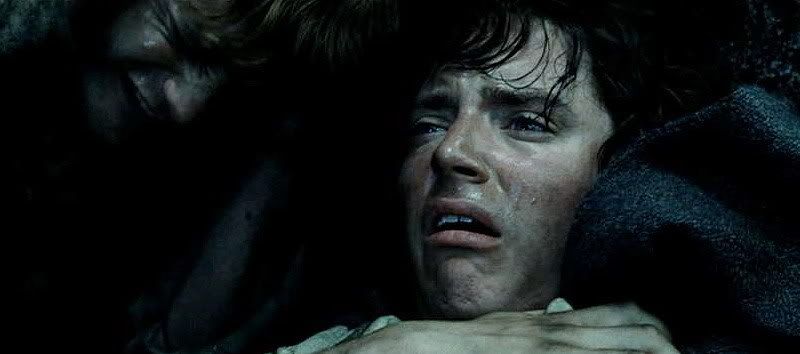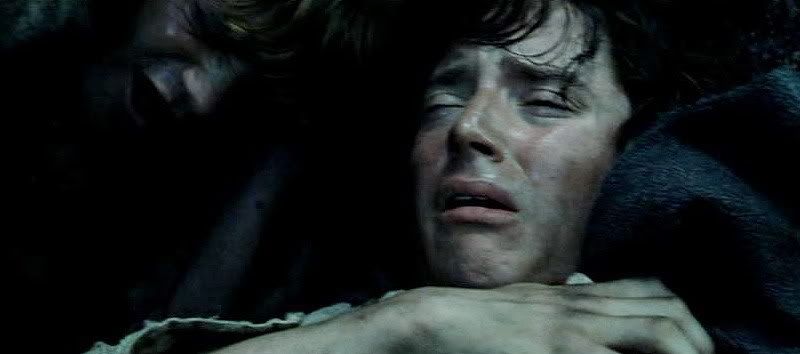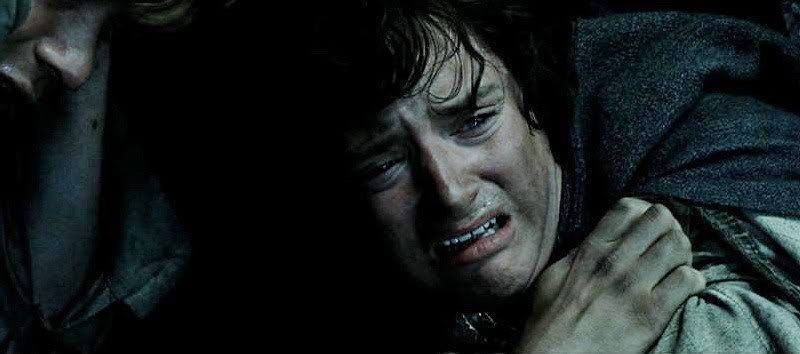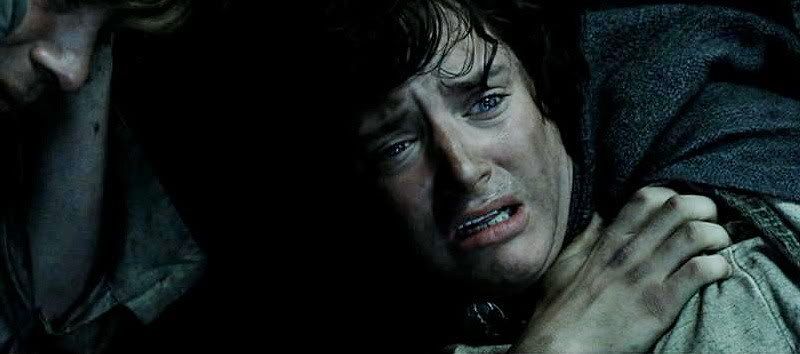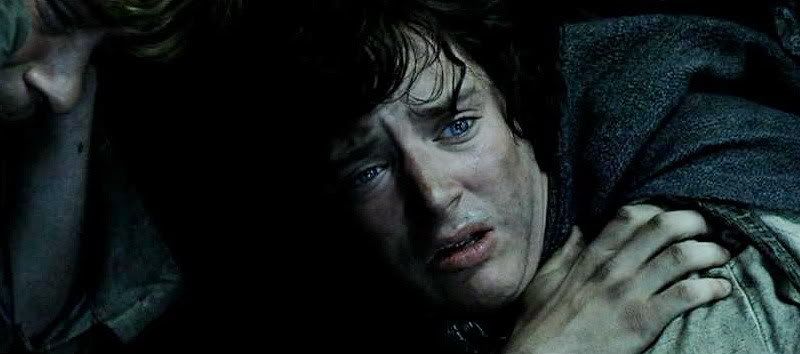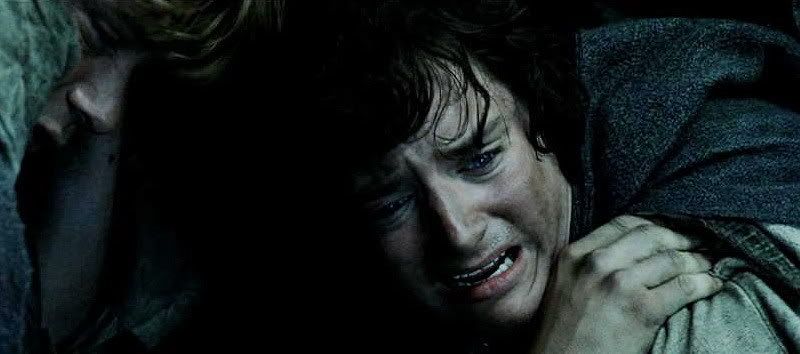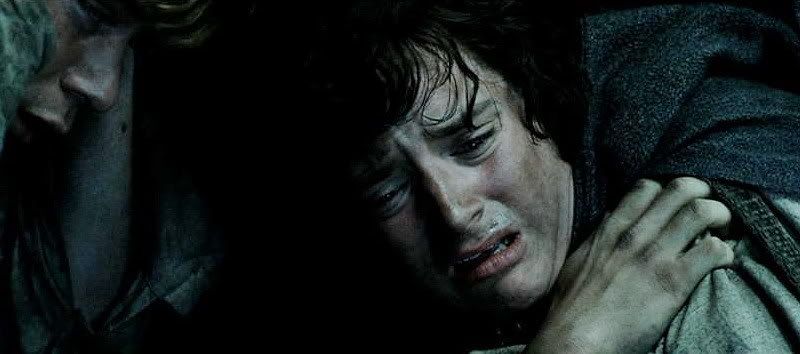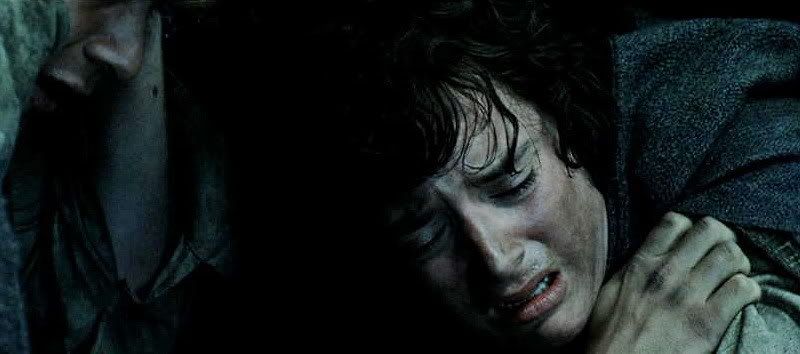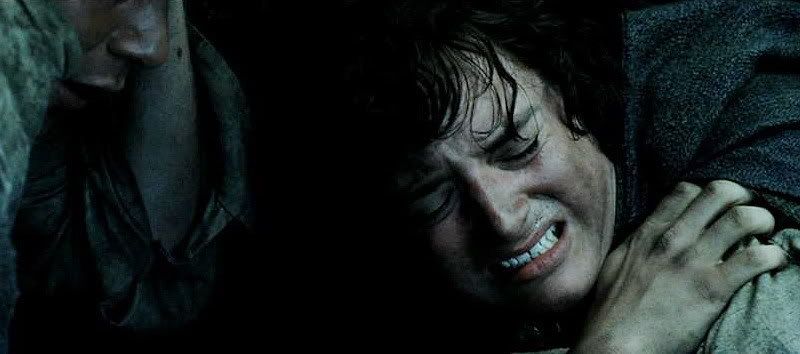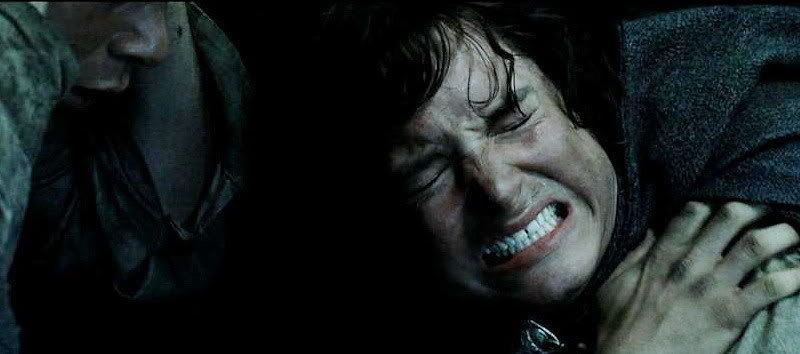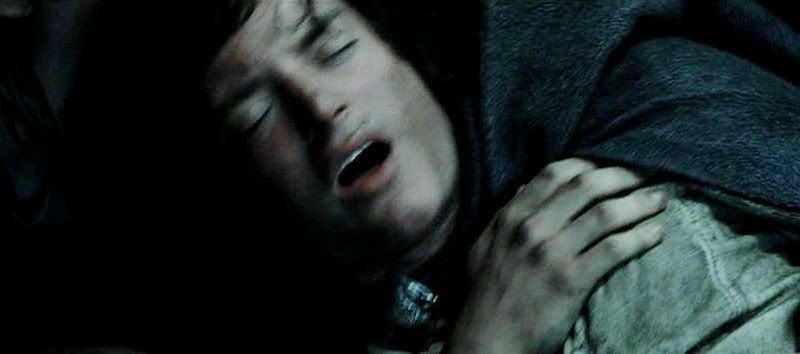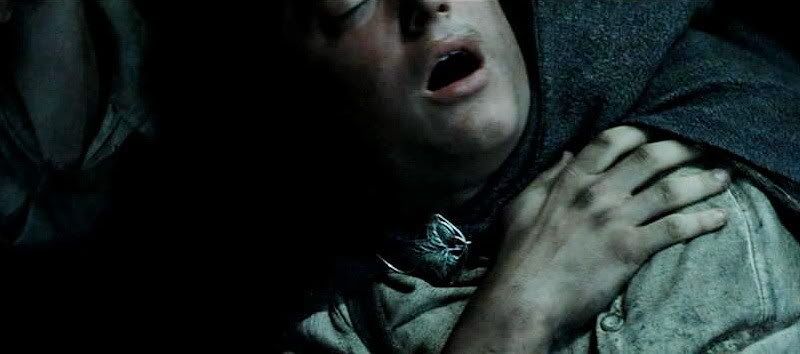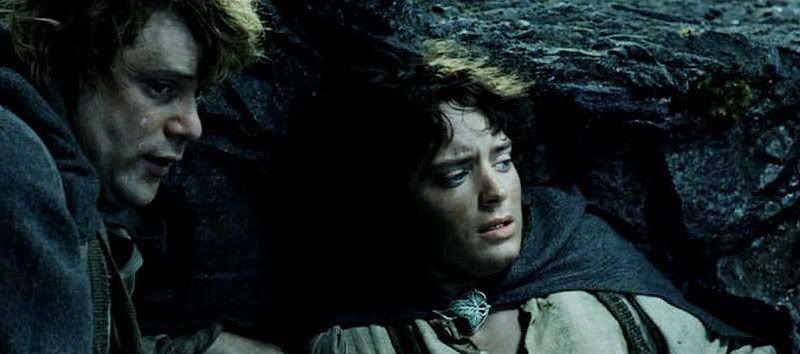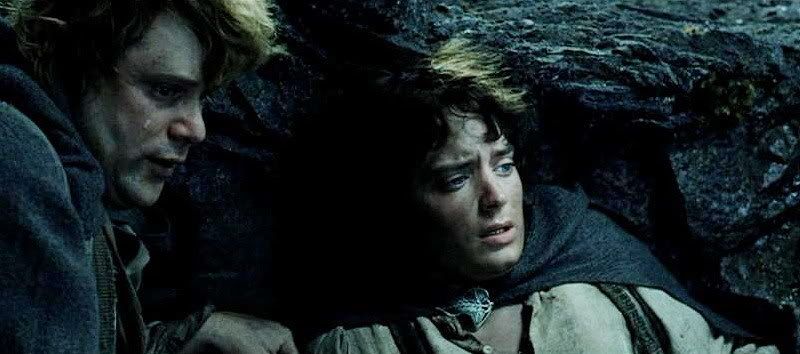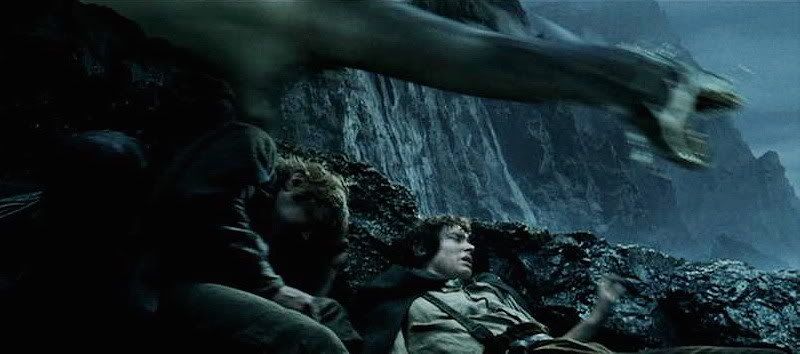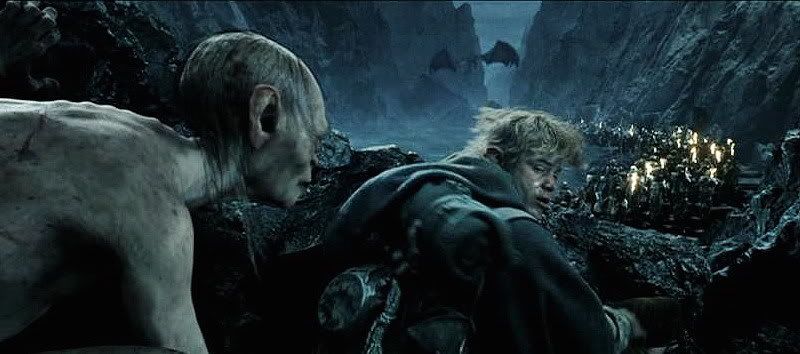 ~*~
Moon Tower

~ by jan-u-wine



By the silver'd beacons of the moon was your stone hewn,
the pearl lustre of Him

spilt,
burnished fine-threaded mithril,
from bridge to tower.

Many are the years passed,
(lives lost or forgotten,

overwritten by time)
since these walls echoed with glad voices,

since Nimloth's tender seedling
sang with the sundered light of Telperion,

since the Ithil-stone gladly spoke
(and heard answer)
from many-tiered Anor.

Ithilduin provison'd the meads,
then,
and fair elanor grew,
golden star-eyes smiling ,

bright,
amongst the grasses.

I dare not name
what grows here now,

or what
dwells

within these walls,

what wakes and walks

and sleeps not
within the bruised towers.

I have come to understand:

there is death.

And there is that which is worse.

The tormented land beneath my feet
knows it.

The wind that carries Spring to other lands
(but dares not breathe within these dark confines)
knows it.

*Some* there are,
even,
upon these dread and be-fouled walls
who know it.

And *I*.

I know it.

It calls me –

*they* call me –

as if evil were a flower
of the most rare and

perfect
beauty,

as if that which lies

beneath
the cloak of green-limned death

is beyond
(and worth)
all price.

Almost.

Almost I might believe,

here,

*here*
upon the bridge of midnight,
fingers of ghost-fog

winding me about,
streaming against the dull'd light,

twisted figures of men and beasts
tortured,

frozen upon razor'd battlements…..

a tainted blade seeking,
still,

my heart…..

Almost,
in the midst of this endless dark,

I might take it for truth.

There is something, else, yet, which I might also take.

Before It takes me.

There is no comfort in reaching for It,

no warmth or light,

no,
nor any truth.

Departed from my own will,
my fingers rise.

My heart beats beneath them,
far-away,

as if it were a drum worn near to breaking.

But not broken.

Not yet.

Alongside the slickened hollow where It lies,
something else calls me.

Starlight.

Through my fingers it runs,
through my mind.

With finality,
my will is set.

It is yet dark when we take the upwards road.

I look down upon the ruin below.

As in a dreme, I see her as she once was.

Fair City of the Moon,
I shall see you restored.

I turn my back upon her and climb.





Author's Note: Frodo never *saw* Minas Ithil restored. After the fall of Sauron and the coronation of the King, Aragorn decreed that she be utterly destroyed, the lands being made clean for seven years. By this time, of course, Frodo had long since departed over-Sea. It seems unlikely, though, that Minas Ithil, sister of Minas Anor (Minas Tirith) was ever rebuilt, as the memory of the evil that had lived there remained in the hearts of men.
~*~
Related Entries:
~ Minas Morgul Pt. 1: The Dead City.


~ Minas Morgul Pt. 2: 'No one will ever know', plus jan-u-wine's "Moon Tower".
Tables of Links:
~ Entries with jan-u-wine's poems.


~ All Frodo and Elijah screencaps.



~ Mechtild