~*~



Henneth Annun, Pt. 5: Frodo persuades Sméagol to come to him, who is captured by Faramir's men.



I think Frodo is excellent conveying his concern for Gollum's welfare in this scene, but primarily after the deed is done. Calling Gollum to come, Frodo has kept his expressions mostly positive, a little exasperation peeking through, as he tries to convince his guide. But that all changes once Faramir's men have bagged their quarry. "Don't hurt him!" he pleads as Gollum struggles and cries, a dark sack pushed over Gollum's head like a man going to his hanging.

There is a sense of betrayal but also foreboding in Frodo's look as he observes Faramir watching it all from above, Faramir's smile almost a smirk. Frodo seems already to know he has made a bad bargain. Not only has he betrayed Gollum into the hands of an enemy, he senses he may have betrayed himself as well. In the book, Frodo has every reason to believe that Faramir will be true and not make a lie of his promise to Gollum that he will not be harmed. In the film, Frodo has no such assurance. In fact, the evidence points to the contrary. This Faramir will do what he wants. What Frodo might want appears to be of no matter.




~*~





Book scene continued, from The Forbidden Pool:




'We must trust Master?' said Gollum doubtfully. 'Why? Why not go at once? Where is the other one, the cross rude hobbit? Where is he?'

'Away up there,' said Frodo, pointing to the waterfall. 'I am not going without him. We must go back to him.' His heart sank. This was too much like trickery. He did not really fear that Faramir would allow Gollum to be killed, but he would probably make him prisoner and bind him; and certainly what Frodo did would seem a treachery to the poor treacherous creature…. What else could he do?—to keep faith, as near as might be, with both sides. 'Come!' he said. 'Or the Precious will be angry. We are going back now, up the stream. Go on, go on, you go in front!'

Gollum crawled along close to the brink for a little way, snuffling and suspicious. Presently he stopped and raised his head. 'Something's there!' he said. 'Not a hobbit.' Suddenly he turned back. A green light flickered in his bulging eyes. 'Masster, master!' he hissed. 'Wicked! Tricksy! False!' He spat and stretched out his long arms with snapping fingers.


At that moment the great black shape of Anborn loomed up behind him and came down on him…. He twisted round like lightning, all wet and slimy as he was, wriggling like an eel, biting and scratching like a cat. But two more men came up out of the shadows.

'Hold still!' said one. 'Or we'll stick you as full of pins as a hedgehog. Hold still!'

Gollum went limp, and began to whine and weep. They tied him, none too gently.

'Easy, easy!' said Frodo. 'He has no strength to match you. Don't hurt him, if you can help it. He'll be quieter if you don't. Sméagol! They won't hurt you. I'll go with you, and you shall come to no harm. Not unless they kill me too. Trust Master!'

Gollum turned and spat at him. The men picked him up, put a hood over his eyes, and carried him off.

Frodo followed them, feeling very wretched. They went through the opening behind the bushes, and back, down the stairs and passages, into the cave. Two or three torches had been lit. Men were stirring. Sam was there, and he gave a queer look at the limp bundle that the men carried. 'Got him?' he said to Frodo.

'Yes. Well no, I didn't get him. He came to me, because he trusted me at first, I'm afraid. I did not want him tied up like this. I hope it will be all right; I hate the whole business.'





~*~




Film Scene: Frodo delivers Gollum into the hands of the Rangers.



Frodo eases closer, holding out his hand and beckoning. Tentatively, Gollum comes to him.

Frodo:: Come, Sméagol. Nice Sméagol. That's it. Come on.

Faramir's men accost Sméagol.

Frodo: Don't hurt him! Sméagol, don't struggle! Sméagol, listen to me!

Gollum: Master! No! No!

Faramir's men shove a sack over Gollum's head and he is carried off. Frodo looks to where Faramir stands high above, wearing an enigmatic expression.






~*~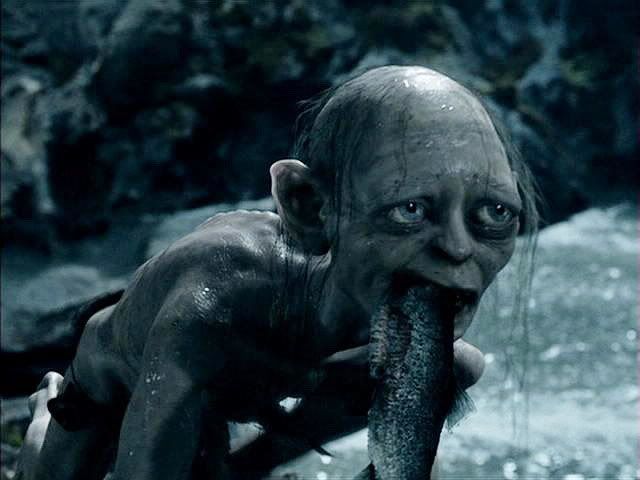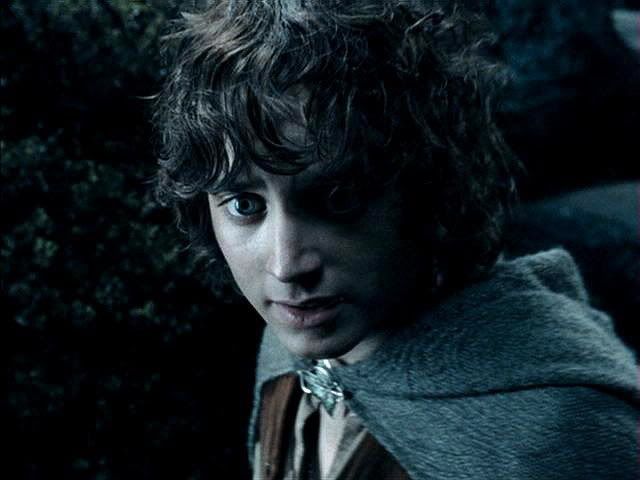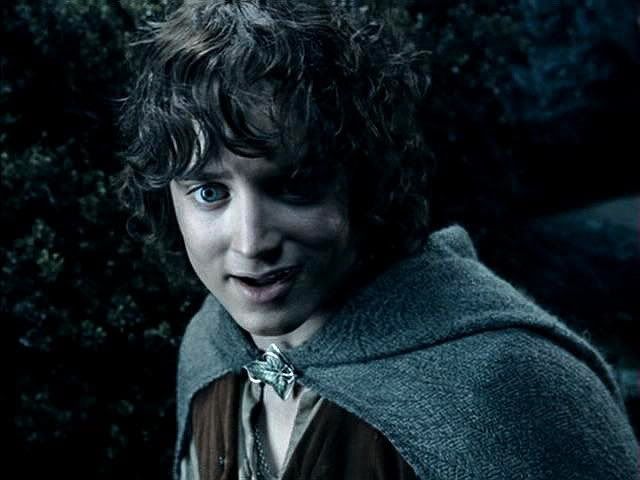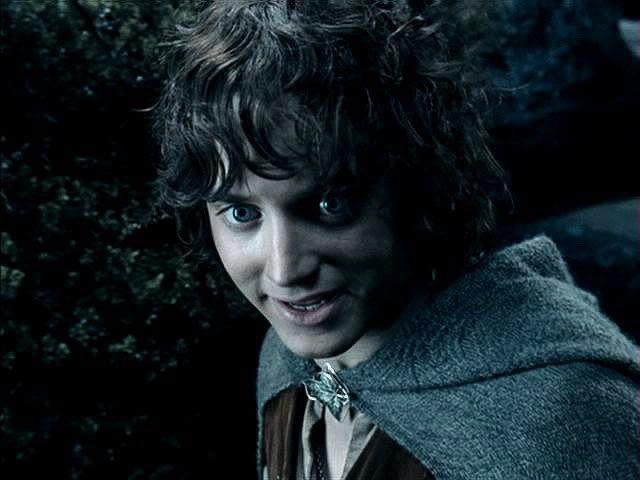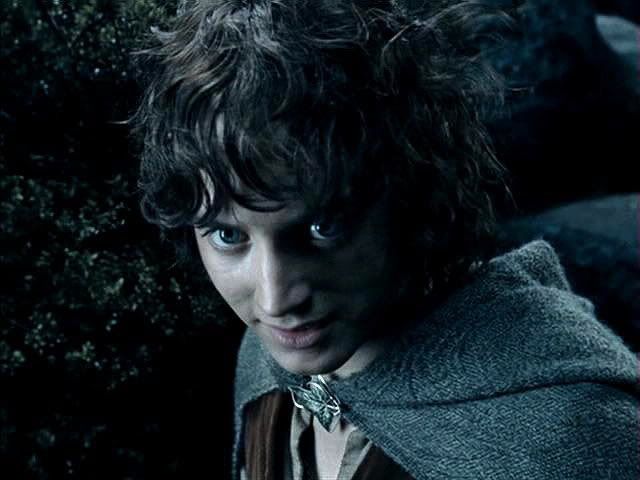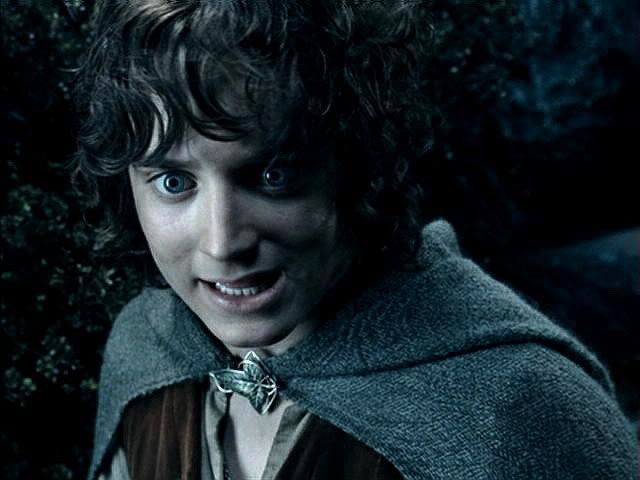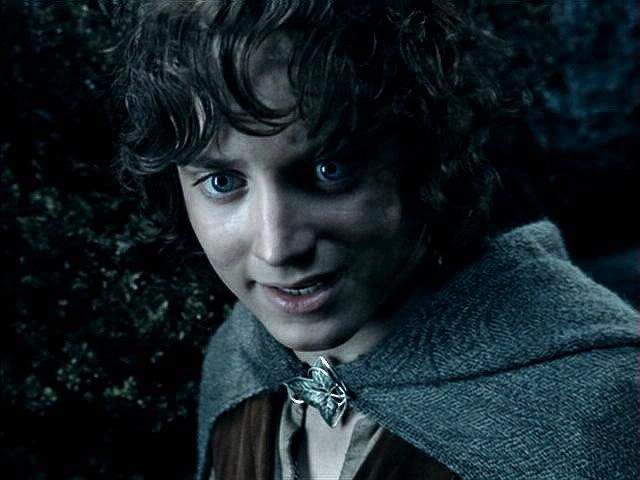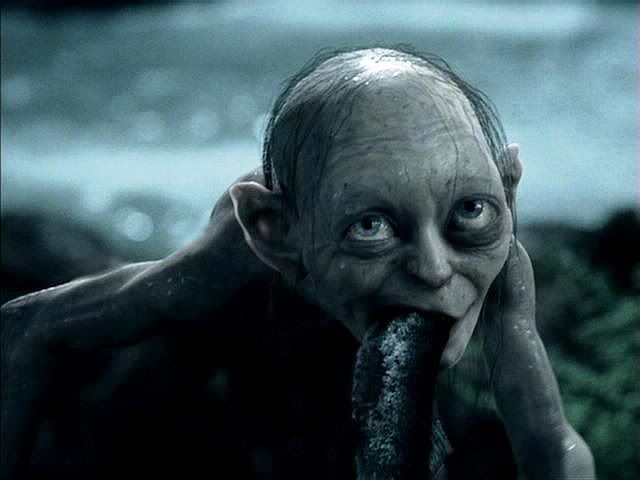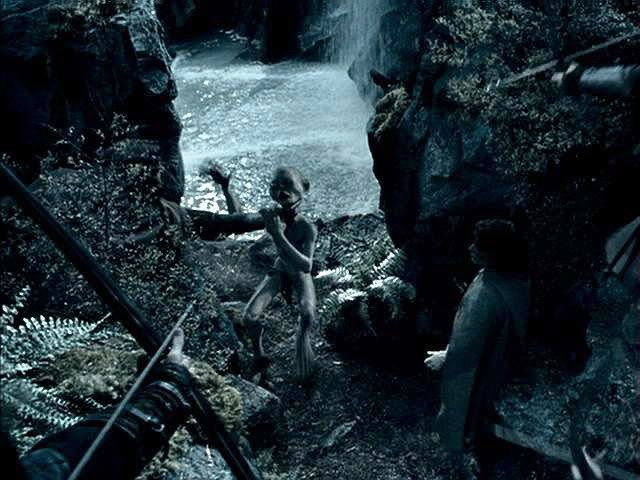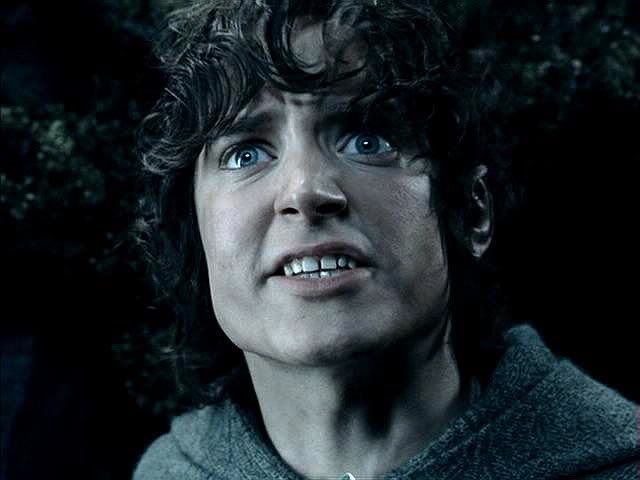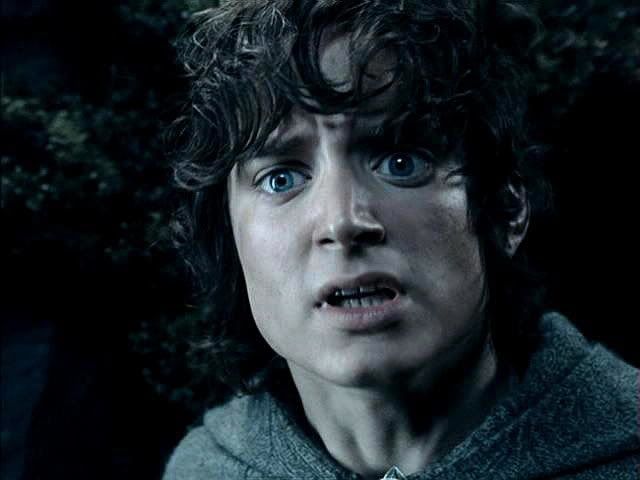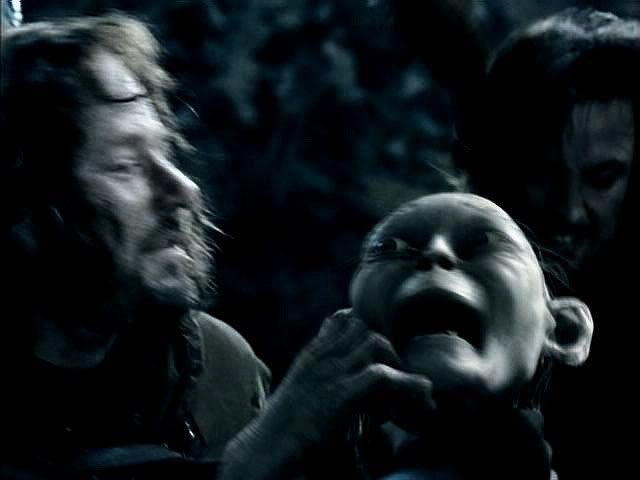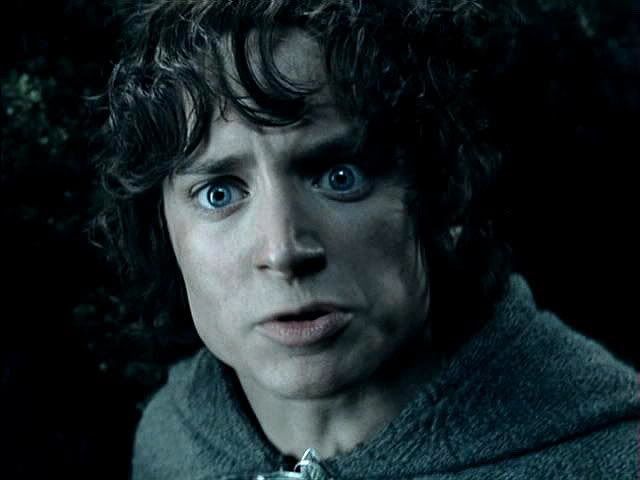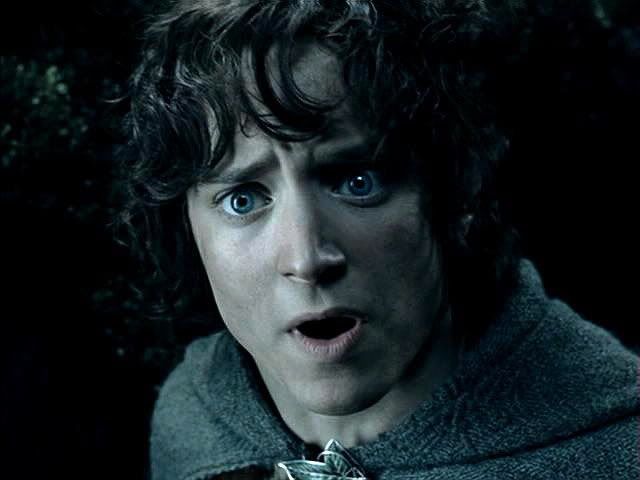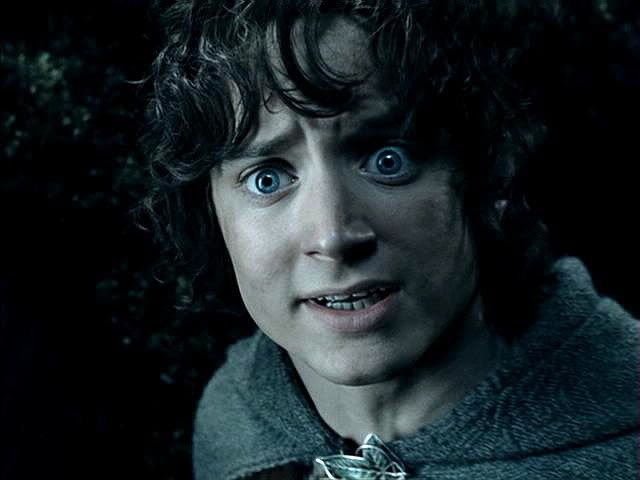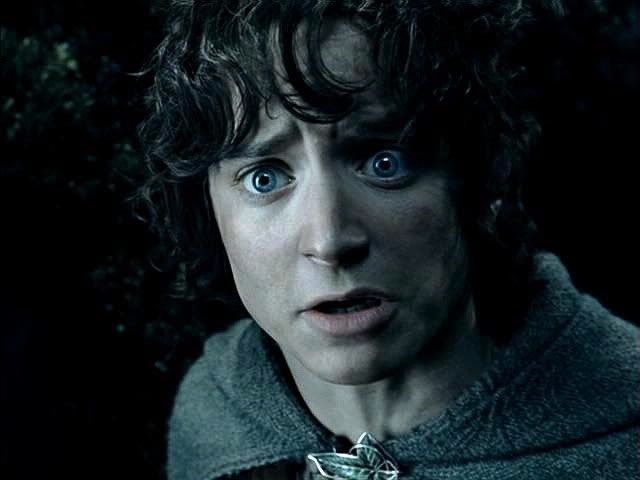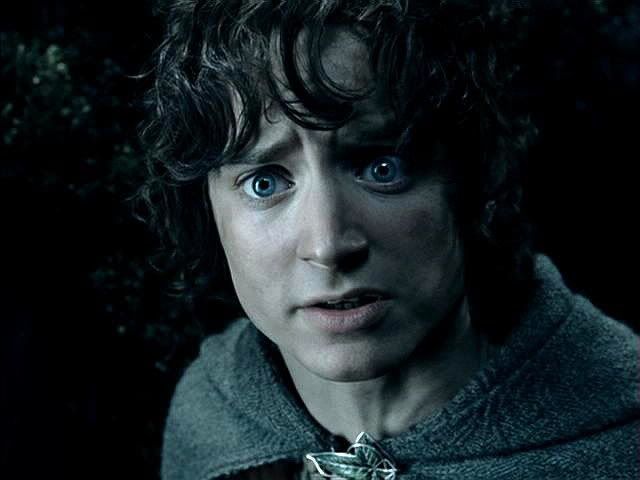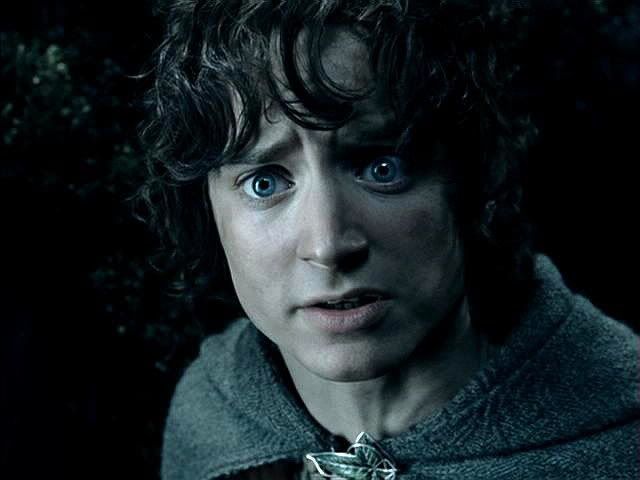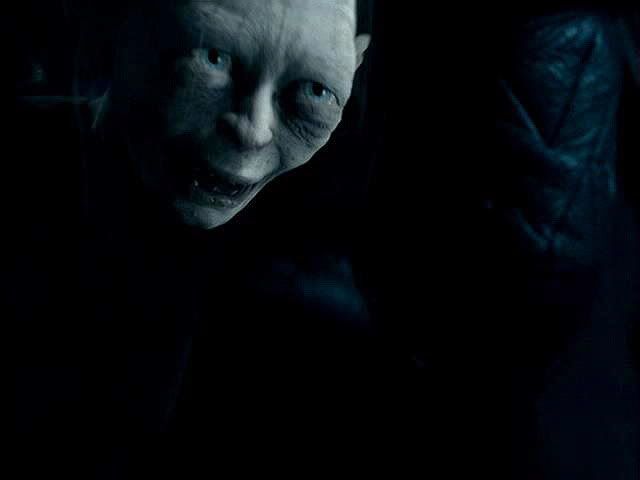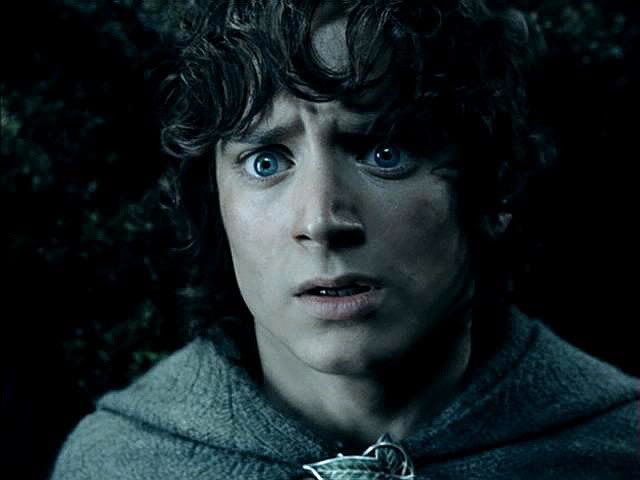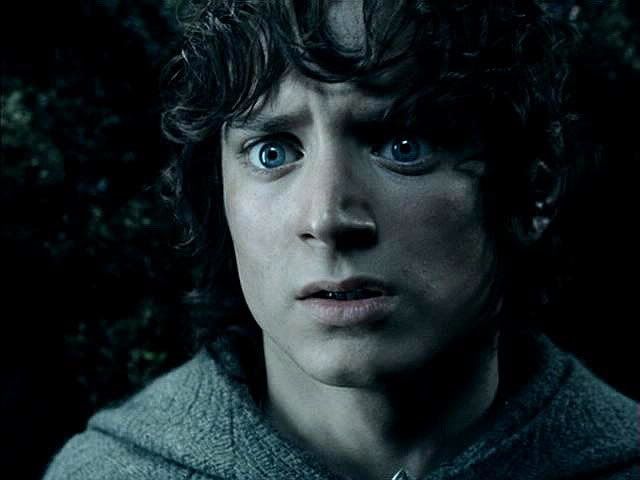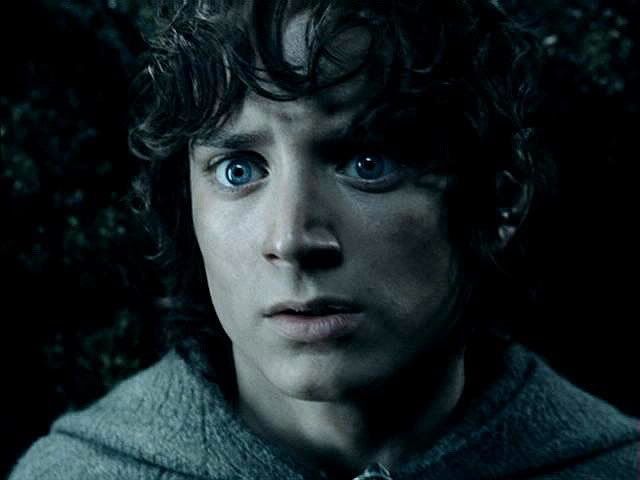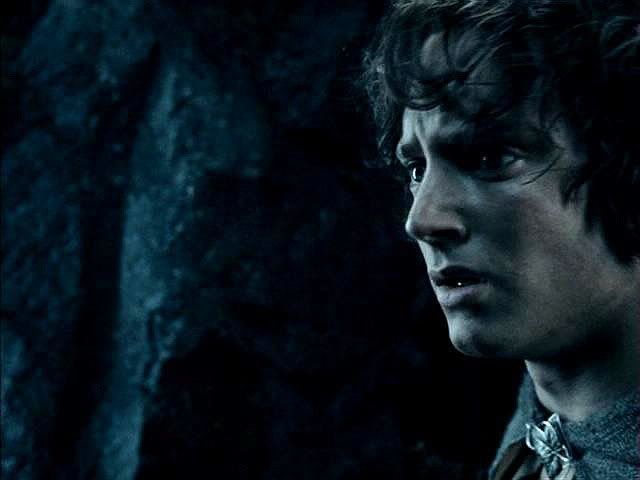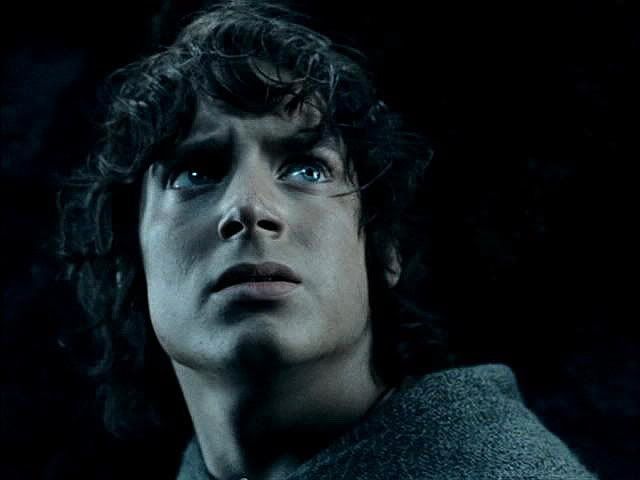 ~*~
Related Entries:
~ HA 1 ~ Faramir questions Frodo and Sam.


~ HA 2 ~ "Come with me!" Faramir tells Frodo.


~ HA 3 ~ Faramir asks, "Shall I shoot?"


~ HA 4 ~ "Trust Master!" ~ Frodo tries to persuade Sméagol.


~ HA 5 ~ "Don't hurt him!" ~ Faramir's men capture Sméagol.


~ HA 6 ~ The Goons of Gondor: the EE interrogation of Gollum.


~ HA 7 ~ "The Ring is taking me, Sam".
Other screencap entries:
~ All Frodo and Elijah screencaps.