~*~




In this scene, Frodo hears and follows Gollum's plea that they seek another way into Mordor, rather than attempt the Black Gate.




More about the book scene (from The Black Gate is Closed).


As I said in the previous post, the book scene for this section is very strong. I love how wise and stern Frodo is with Gollum, and full of pity.

In the journey over the Marshes it has become clearer than ever to Frodo what possessing and being possessed by the Ring might have been for Gollum. From his own visceral experience--the migraine-like beating of the Eye upon his mind and the intense downward pull of the Ring--Frodo knows how very slender is the thread of Gollum's accountability to his promise.

This scene is not like the one in the Emyn Muil in which Frodo, trying to extract a promise from Gollum for good behaviour, is perceived by Sam as like "a mighty lord" when he commands Gollum into submission, like a master standing over a whining dog. This is Frodo grave and stern, but motivated by mercy. He knows now what Gollum will be facing and how easy it would be for Gollum to slip as they get closer to the source of the Ring's power. Frodo here uses every argument to impress upon Gollum how close he [Gollum] is to being betrayed by the Ring into perfidy. Gollum is being "twisted", Frodo points out to him, twisted at that very moment.

This is Frodo speaking out of his mercy for Gollum. But need and prudence also drive him. What if it really should come to pass--the scenario Frodo presents to Gollum--Frodo putting on the Ring in the spirit of command, desperate to subdue Gollum? It would be disaster. Disaster for Frodo and for the Quest--not just for Gollum. Frodo knows this by now. It is a scenario to be avoided at all costs. The intensity of Frodo's admonitions in this scene show how much it matters. Again, I think this scene would have made great cinema.

I love, too, that it is made explicit that Sam, however wise he thought Frodo to be, thought Frodo blinded by his pity: "too soft-hearted". Sam learns here that showing pity is not the same as being a fool or a push-over.

Then comes a section that would be very difficult to dramatise, but which I love for the glimpse it gives into Frodo's thinking. How long and arduous is Frodo's decision making process, even after he has extracted a renewal of Gollum's promise and heard all about their intended route! However in need of haste, Frodo won't act until his mind is clear. His head bowed on his knees, long he sits, desperate for advice, trying to think of everything Gandalf has ever said.

In this passage, too, the reader is shown that deep in his heart Frodo had always known what his acceptance of Gandalf's commission would mean, as far back as Bag End. This excerpt begins with the observation that Gandalf is at that moment standing amid the ruins of Isengard.




Maybe Frodo felt it, not knowing it, as he had upon Amon Hen, even though he believed that Gandalf was gone, gone for ever in to the shadow in Moria far away. He sat upon the ground for a long while, silent, his head bowed, striving to recall all that Gandalf had said to him. But for this choice he could recall no counsel….

And here he was a little Halfling from the Shire, a simple hobbit of the quiet countryside, expected to find a way where the great ones could not go, or dared not go. It was an evil fate. But he had taken it on himself in his own sitting-room in the far-off spring of another year, so remote now that it was like a chapter in a story of the world's youth, when the Trees of Silver and Gold were still in bloom. This was an evil choice. Which way should he choose? And if both led to terror and death, what good lay in choice?


Poor Frodo! But how perfect that the burden should finally lift when he sees Sam reciting the old Shire rhyme about the Oliphaunt.




Frodo stood up. He laughed in the midst of all his cares when Sam trotted out the old fireside rhyme of Oliphaunt, and the laugh had released him from hesitation. 'I wish we a had a thousand oliphaunt with Gandalf on a white one at their head,' he said. 'Then we'd break a way into this evil land, perhaps. But we've not; just our own tired legs, that's all. Well, Sméagol, the third turn may turn the best. I will come with you.'


Whether it's because Sam helped Frodo see the humour in something again, or because the rhyme reminded him of the Shire--or both--hearing the rhyme seems to ground Frodo, reminding him where he's come from and why he's there. It also lightens his oppressed mind and heart, freeing him to act.

As I say, great stuff.





~*~





Film scene, continued: Gollum says there is another way.




Gollum: No! No! No master! They catch you! They catch you. Don't take it to Him. He wants the Precious. Always he's looking for it. And the Precious is wanting to go back to him, but we musn't let him have it.

Frodo tries to go, but Gollum prevents him.

Gollum: No! There's another way. More secret. A dark way.

Sam: Why haven't you spoken of this before?!

Gollum: Because master did not ask!

Sam: He's up to something.

Frodo: Are you saying there's another way into Mordor?

Gollum: Yes. There's a path, and some stairs and then a tunnel.

Frodo: : He has led us this far, Sam.

Sam: Mr. Frodo, no!

Frodo: He's been true to his word.

Sam: No!

Frodo: Lead the way, Sméagol.

Gollum: Good Sméagol always helps.





~*~



While it's clear I prefer the book to the film scene based on it, I do enjoy this scene for the pathos of Gollum's performance, and for the intensity of Frodo's feelings. The second is well conveyed in the screencaps, along with Frodo's extreme beauty.

As usual, the screencaps of this scene, made from the EE of TTT, have been cropped and adjusted for brightness, contrast and focus.
~ Frodo listens to Gollum's proposal.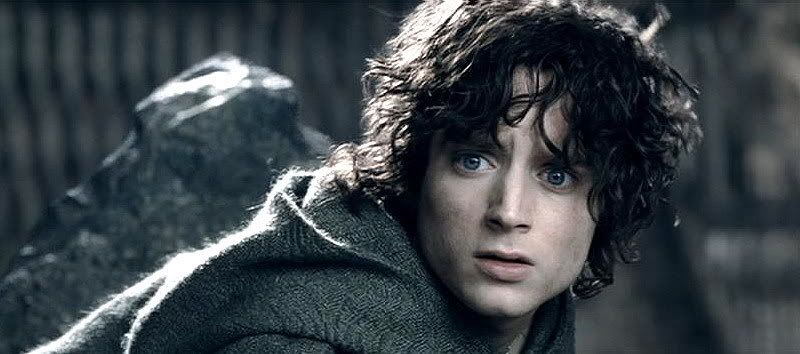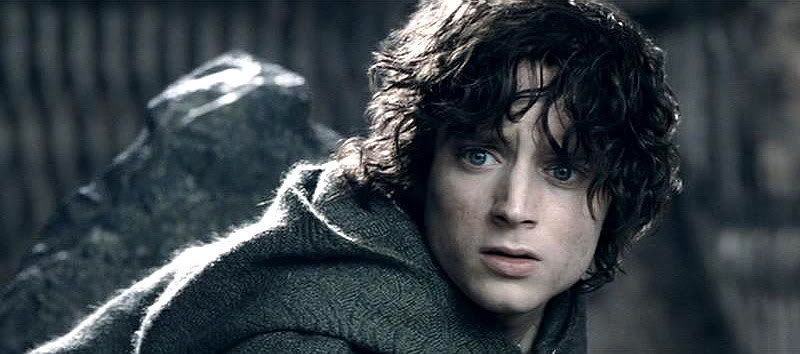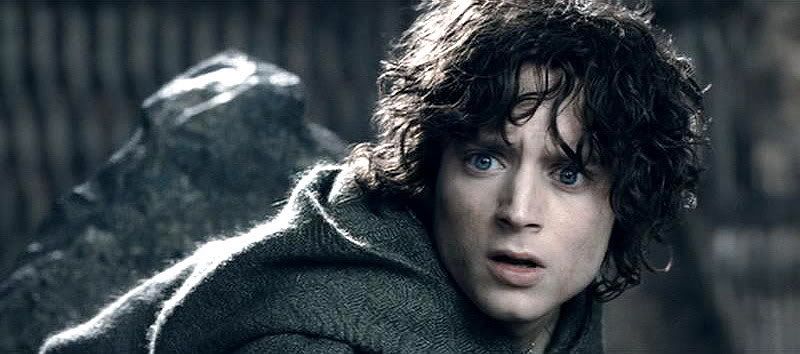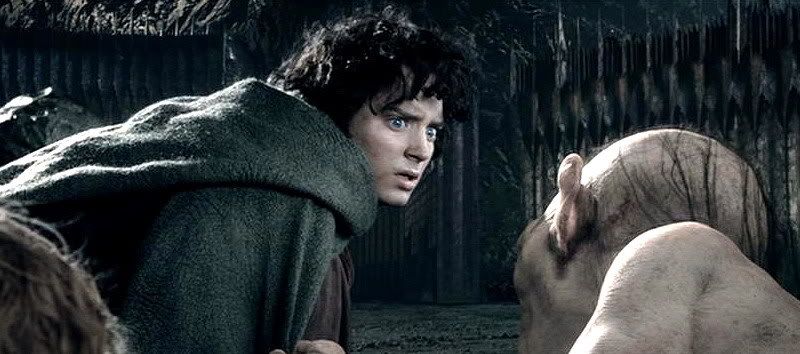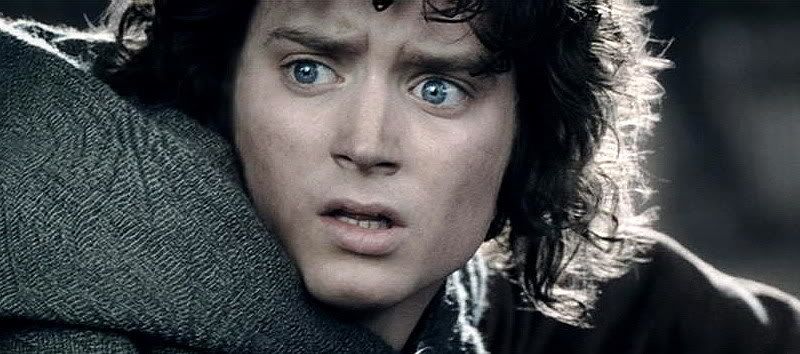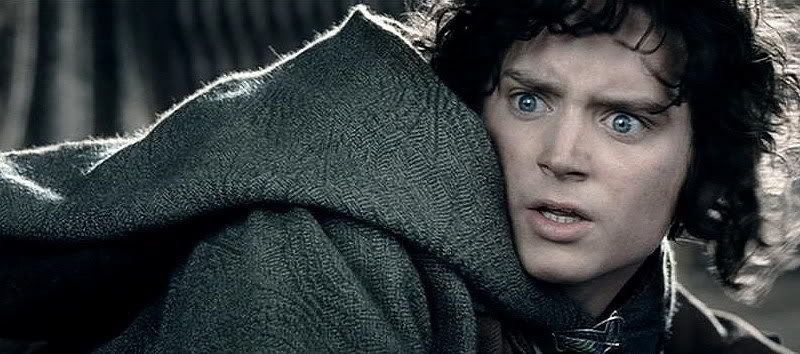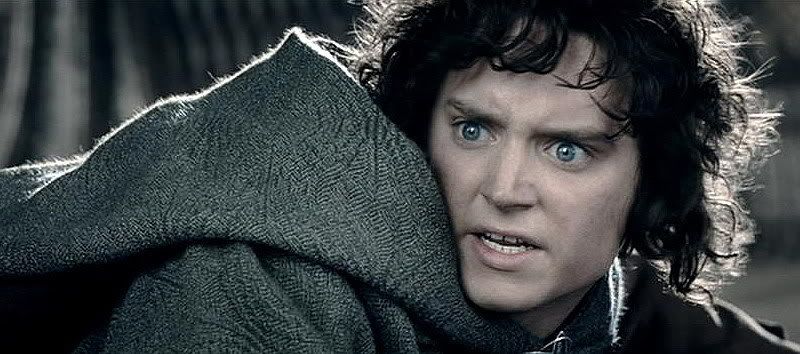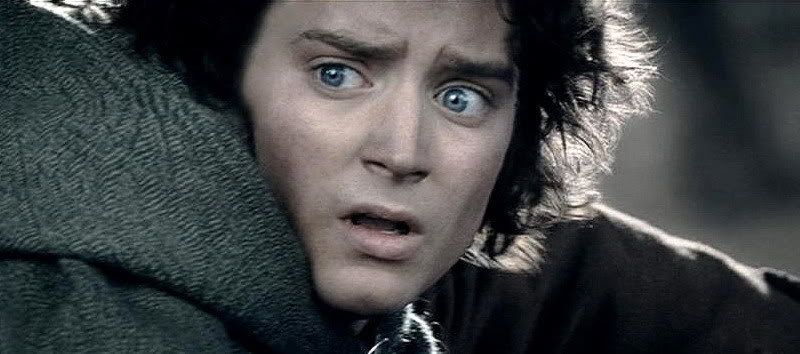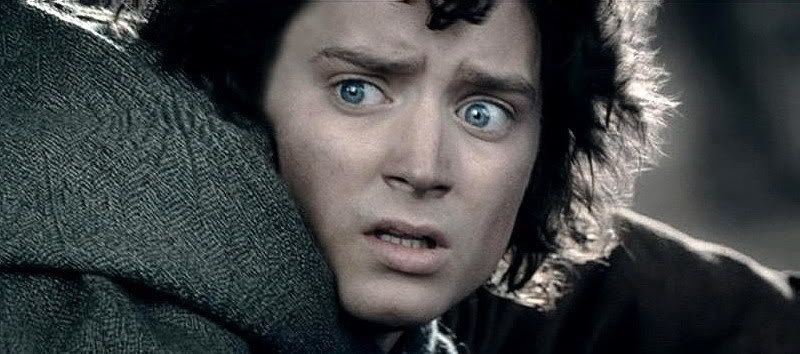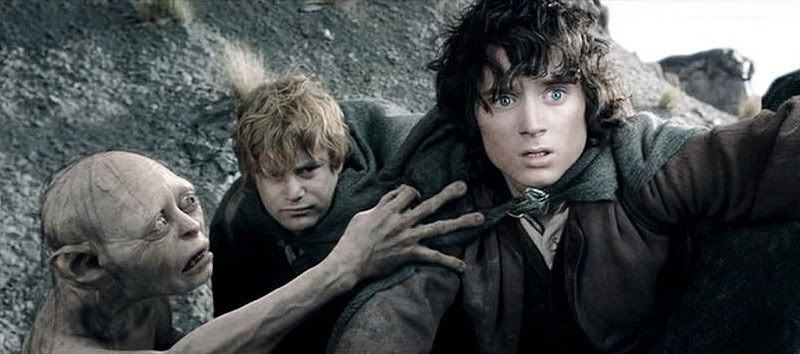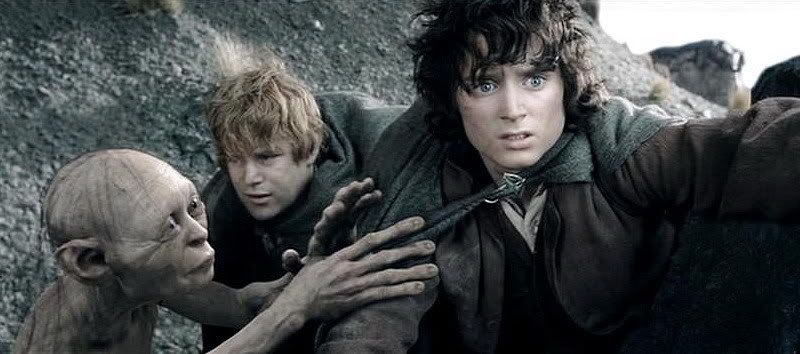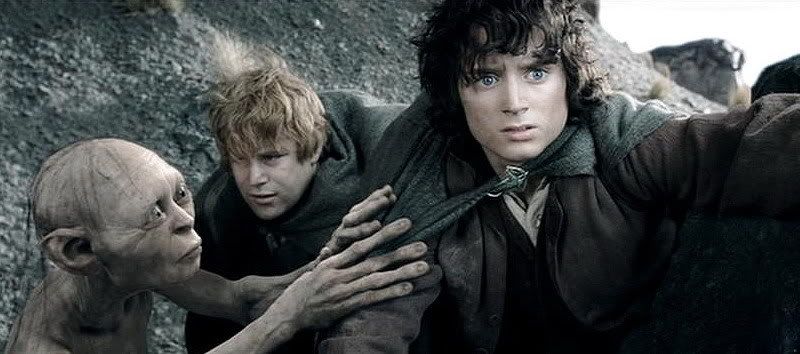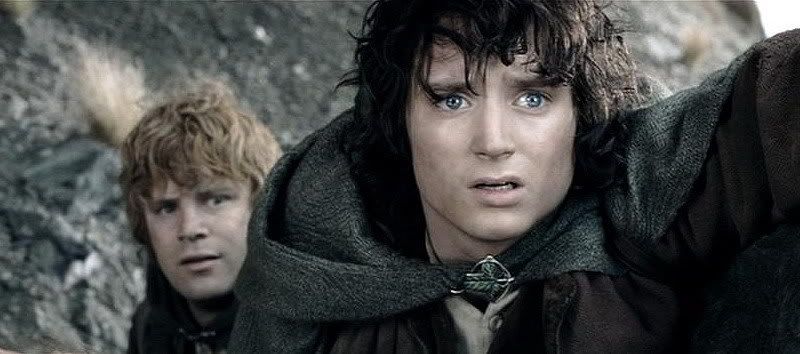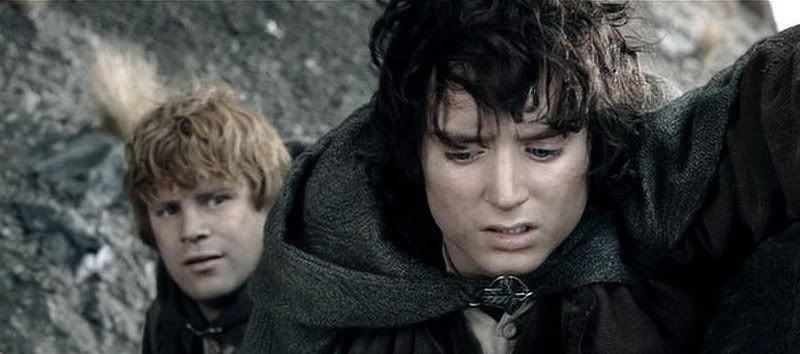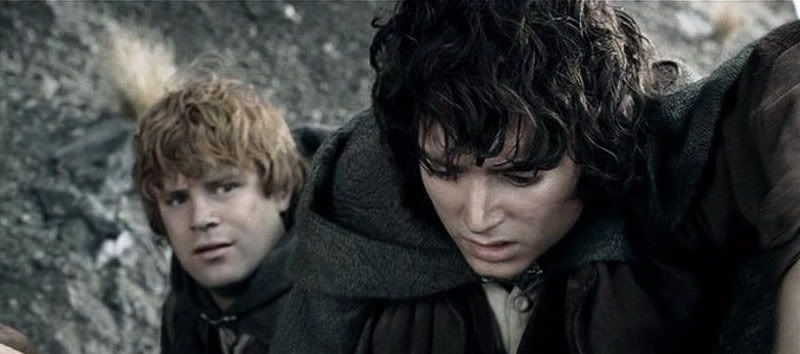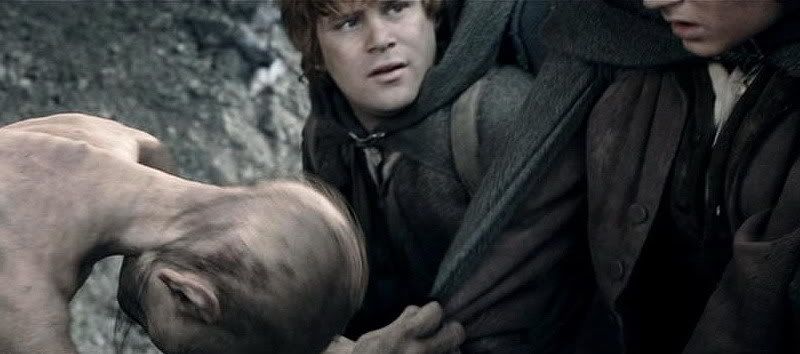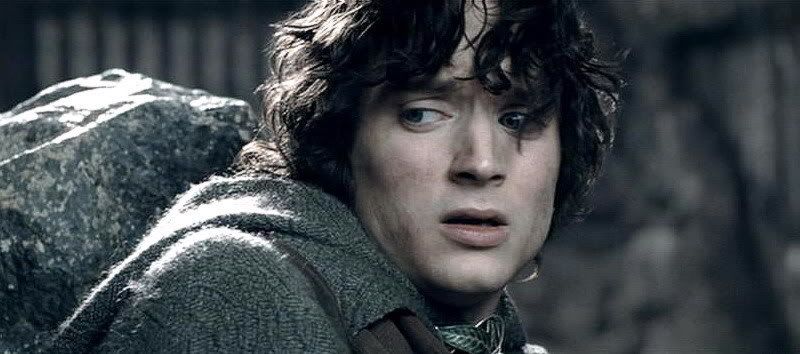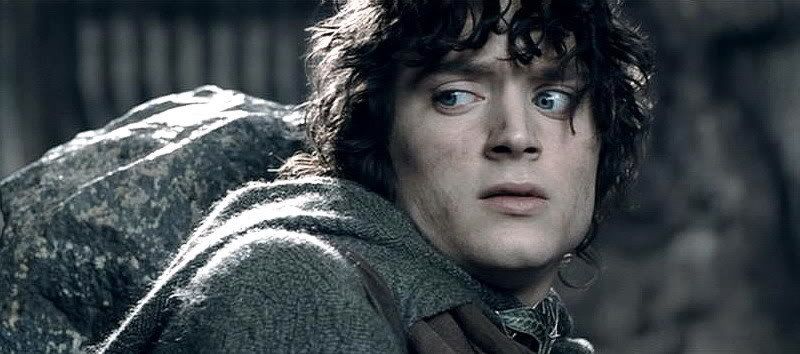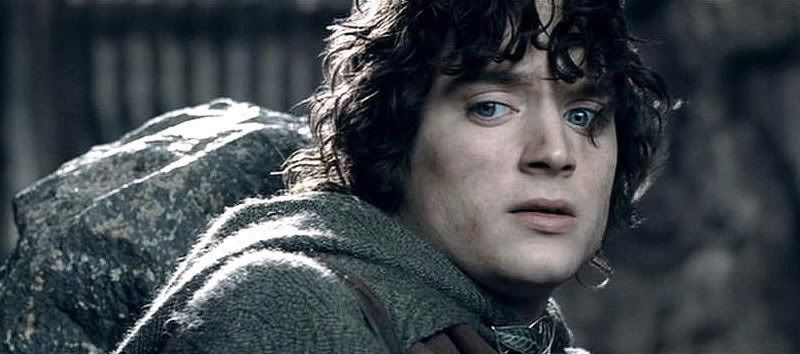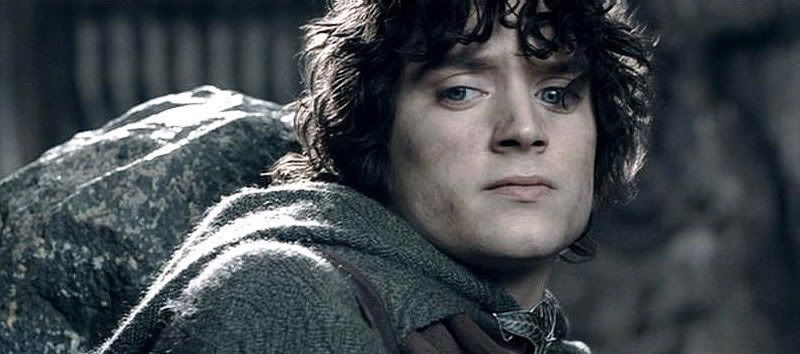 ~*~
Recent Entries:
~ Black Gate, Pt. 1: Frodo attempts the Black Gate.


~ Black Gate, Pt. 2: Gollum proposes another way.


~ Black Gate, Pt. 3: Frodo and Sam hide under the Elven cloak.


~ The Dead Marshes, Pt. 4: "Wraiths on Wings!"


~ The Dead Marshes, Pt. 3: "Master Knows" (EE scene).


~ The Dead marshes, Pt. 2: 'Who are you?"—Frodo tries to revive Gollum's memory of Sméagol.


~ The Dead Marshes, Pt. 1: "So bright... So beautiful..." plus jan-u-wine's poem of the same name.
Older entries:
~ All Frodo and Elijah screencaps.




~ Mechtild