~*~




The good thing about this sequence is that Frodo gets to save Sam. Frodo doesn't have that many opportunities to be a rescuer in the films.

Other than that, this moment seems a bit superfluous to me, and unconvincing, the screenwriters trying to "up the ante" by injecting a dose of peril.

But really, it also must have puzzled viewers who'd never read the book. In the theatrical version there is no gift-giving scene to show the cloaks came from the Elves, and no mention is made of the cloaks' special camouflaging properties. In explanation, there is only Sam's line (which I never could understand watching the film), "I doubt even these Elvish cloaks will hide us in there." But this line only comes after the moment when they hide under the cloak.

I think non-book viewers must have been quite puzzled as to why Frodo's plain-looking cloak should magically be made to resemble a large boulder from six feet away.


Whatever the merits or demerits of the "hiding under the cloak" scene, I am posting these caps on their own because as caps they destroys the serious mood of the rest of the Black Gate sequence. Seen out of context, these caps are rather hilarious.

In fact, they are so hilarious, they cry out for captions. I've made up several of my own, but I don't want to spoil the fun for the rest of you. So that you can have your own fun, I've numbering the images for your caption-making pleasure.


ETA: I want to apologize to fans whom I may have offended with my not very appreciative remarks, fans for whom this scene worked as the filmmakers intended.




~*~



As usual, the screencaps of this scene (made from the EE of TTT) have been cropped and adjusted for brightness, contrast and focus.










~ Frodo and Sam under the Elven cloak....


1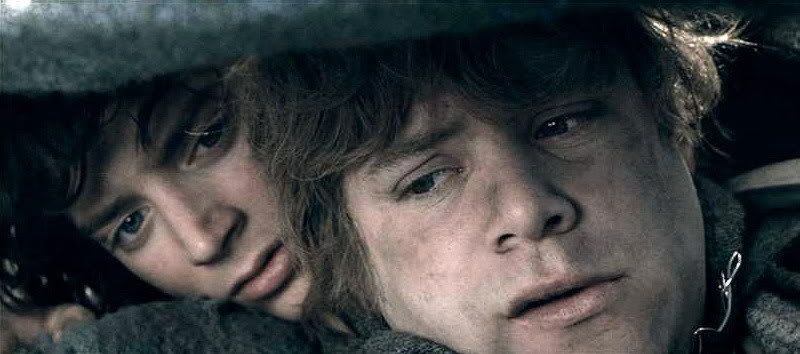 2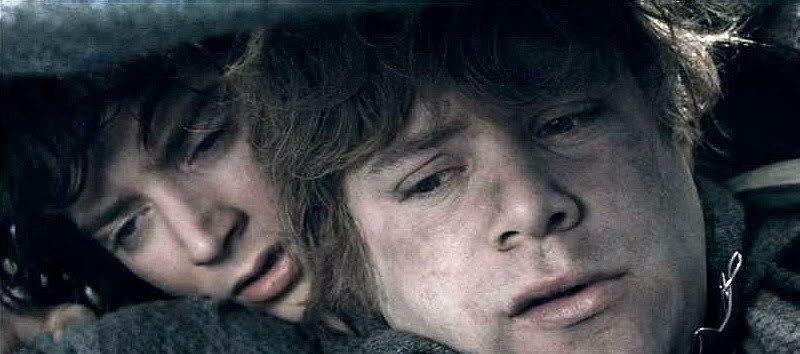 3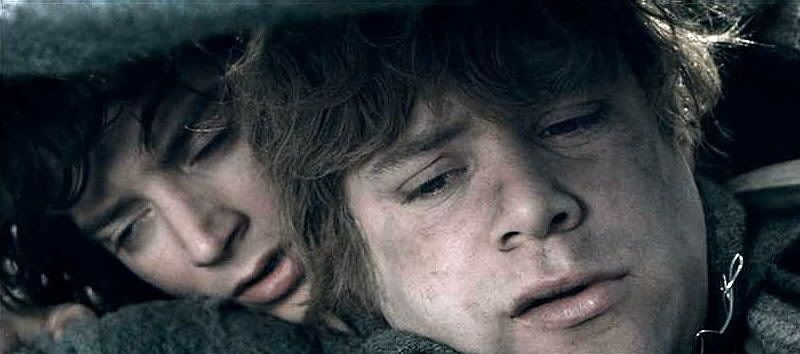 4





5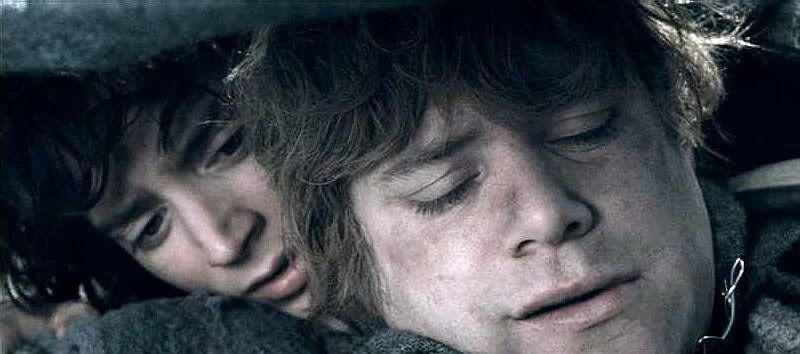 6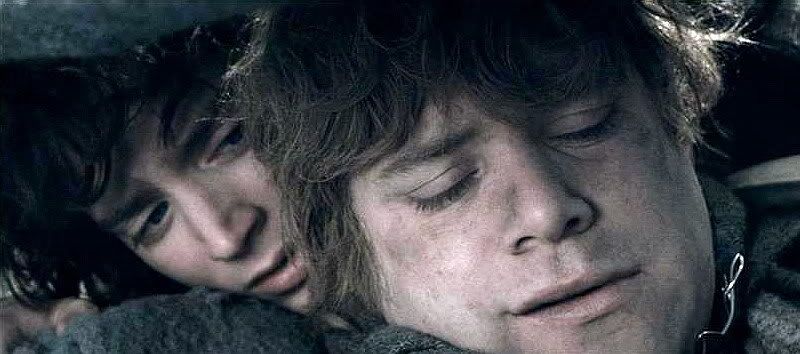 7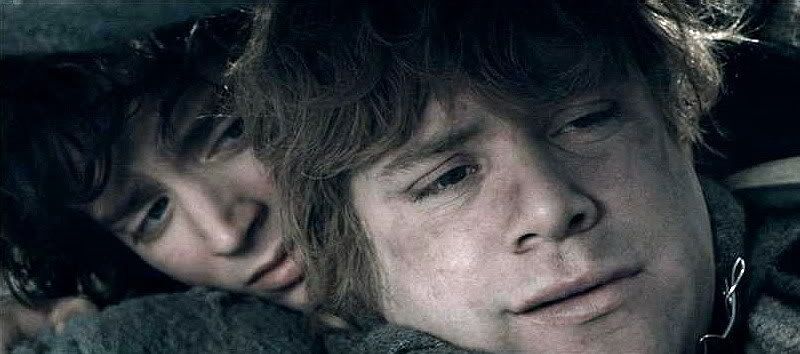 8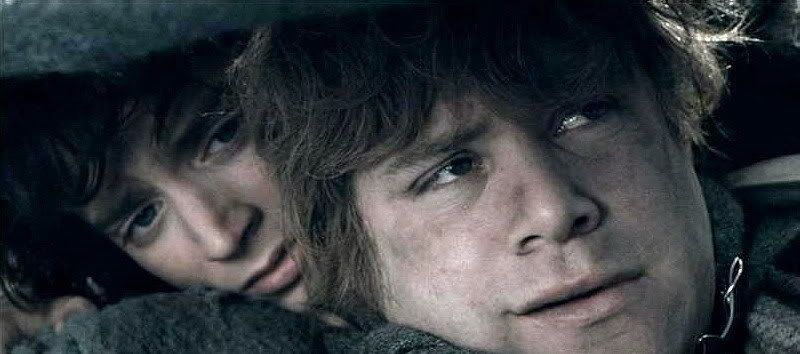 9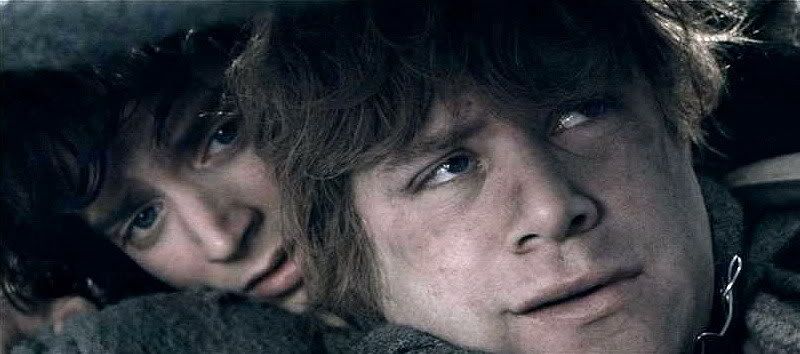 10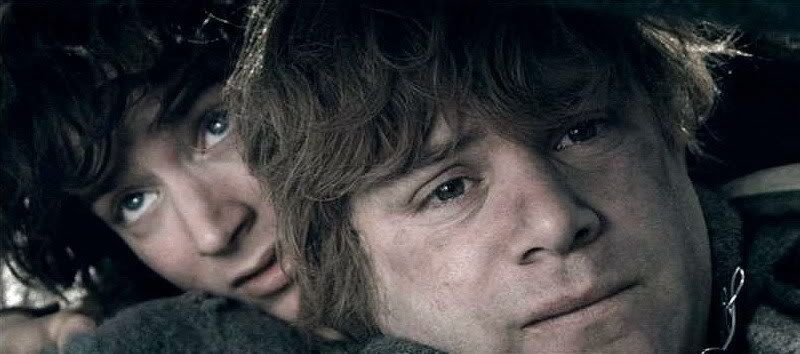 11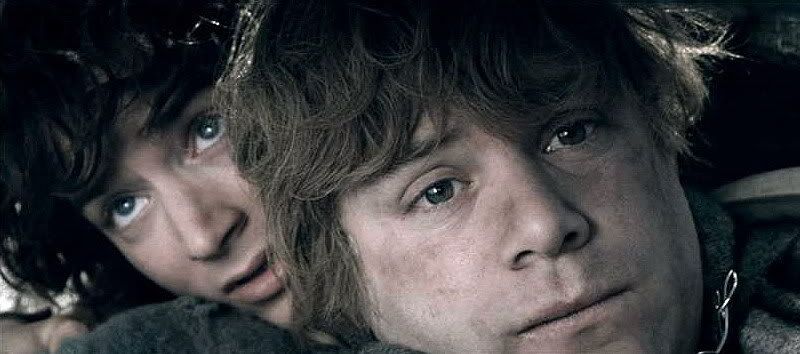 12





13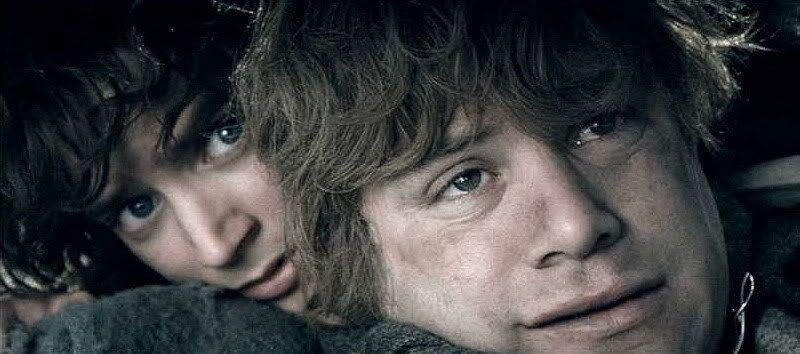 14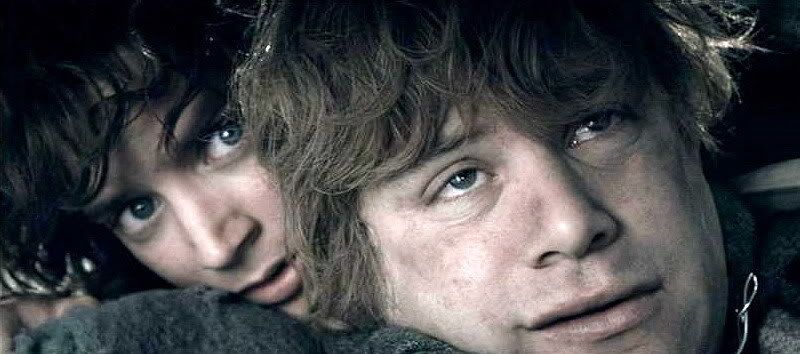 ~*~
Recent Entries:
~ On the walls, and at the Sewers of Osgiliath.


~ Black Gate, Pt. 1: Frodo attempts the Black Gate.


~ Black Gate, Pt. 2: Gollum proposes another way.


~ Black Gate, Pt. 3: Frodo and Sam hide under the Elven cloak.
Older entries:
~ All Frodo and Elijah screencaps.




~ Mechtild