~*~

Appendix B ~ "The Tale of Years":



25 March:~The Host is surrounded on the Slag-hills. Frodo and Samwise reach the Sammath Naur. Gollum seizes the Ring and falls in the Cracks of Doom. Downfall of Barad-dûr and passing of Sauron.

I didn't have anything of my own prepared to celebrate the anniversary of the day the Ring went into the Fire, so I asked jan-u-wine if she might be writing something. She was. It has been completed, it is fabulous, and she has permitted me to present it here.

Since I have already presented screencaps for the scene on the rock and Frodo being carried away by Gwaihir (see links below), I decided to make a sort of "mini" version of the scene for the poem, from the widescreen version.

In the poem, Frodo's Journal, Frodo lies upon the rock after the Ring has been destroyed. Precious memories come threading back, but in their midest he thinks upon what has just passed, and what might be his fate.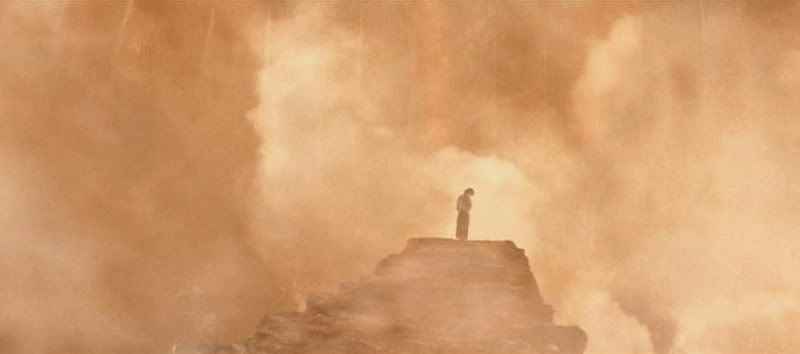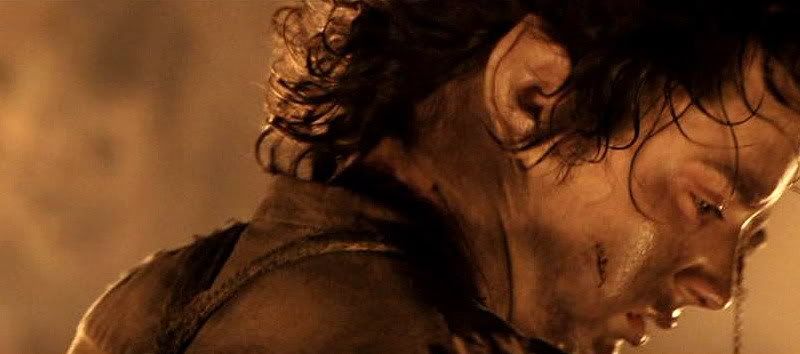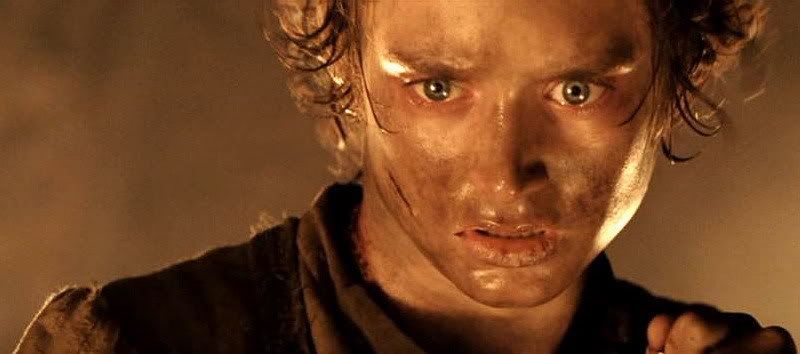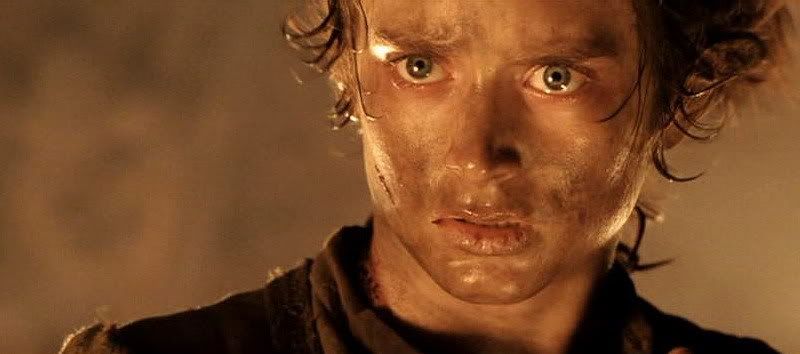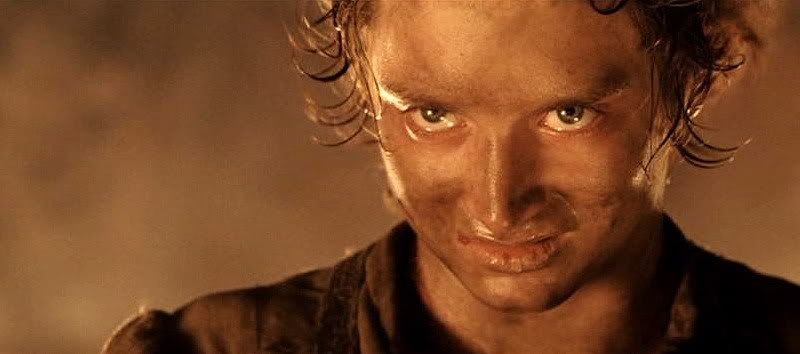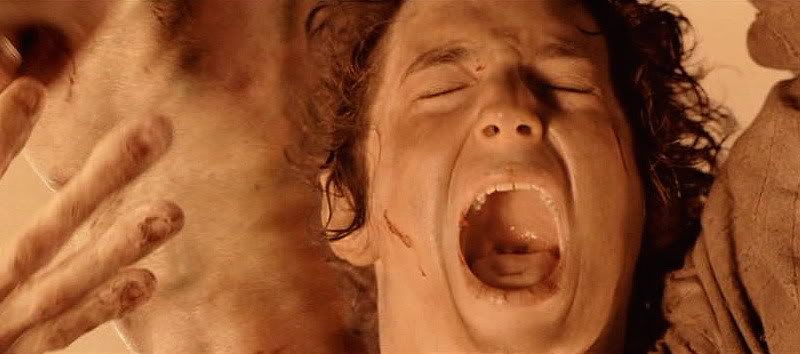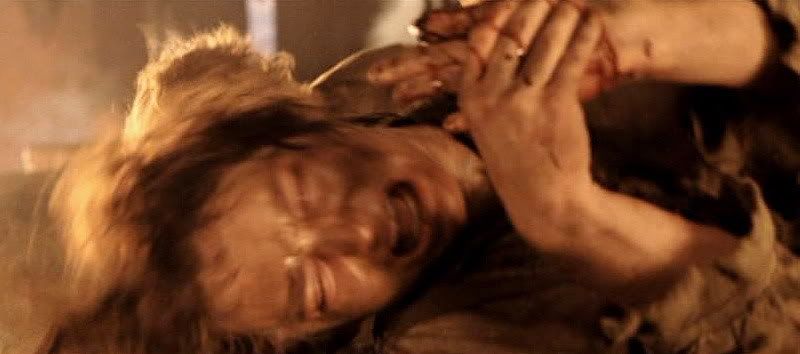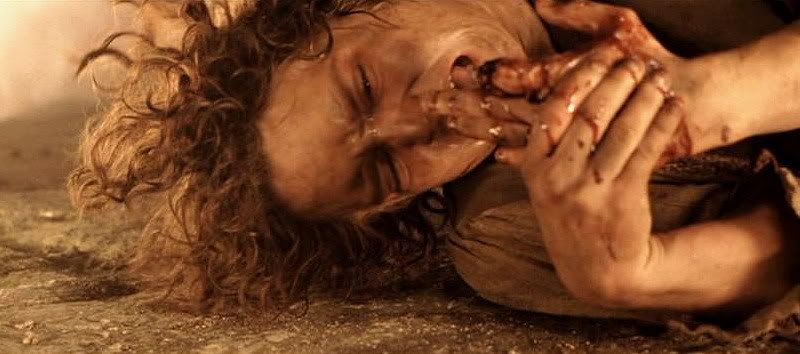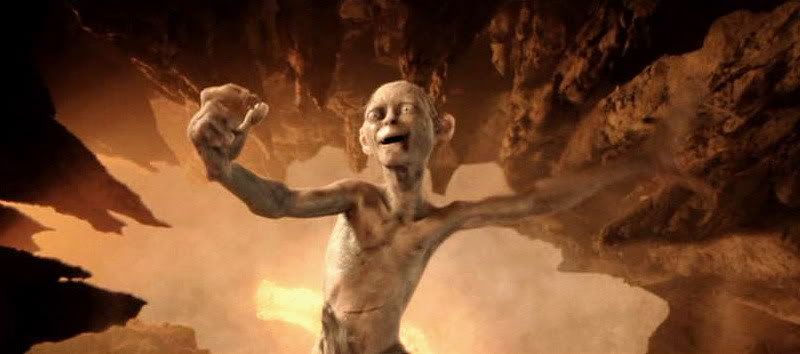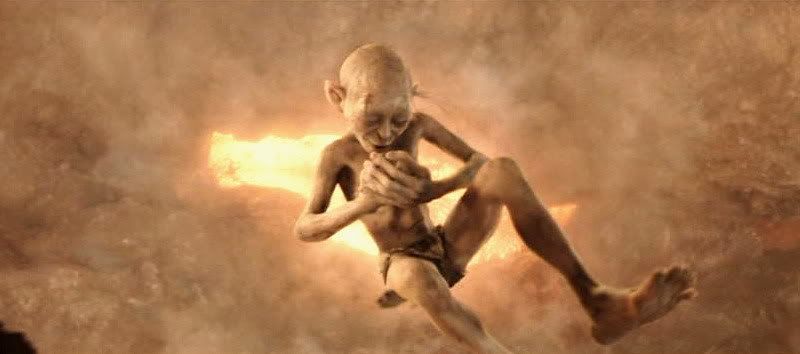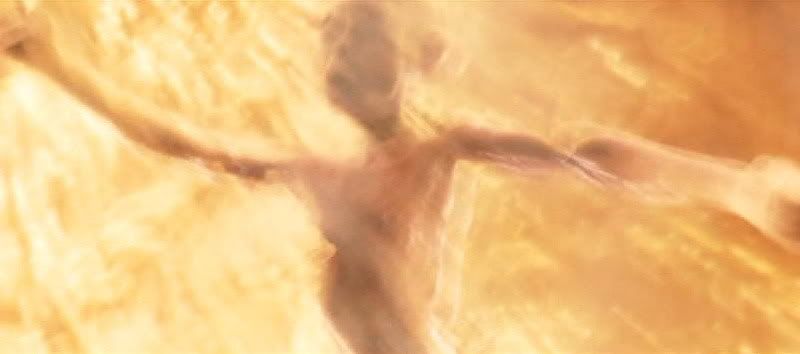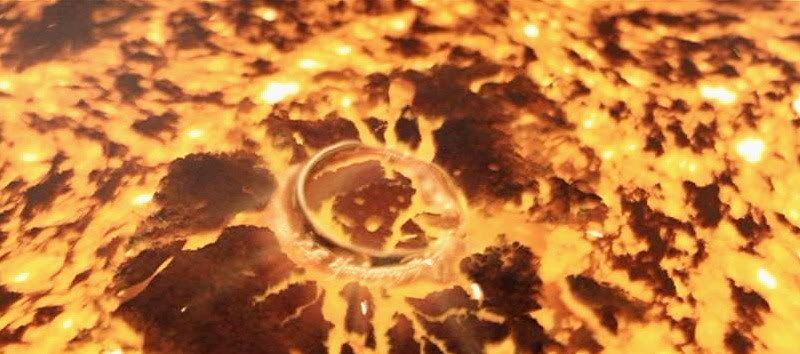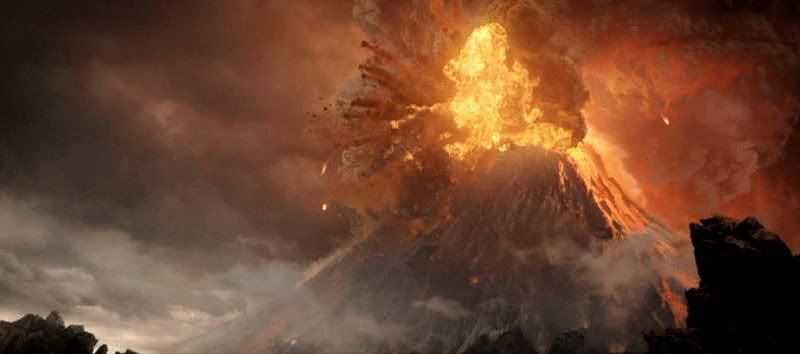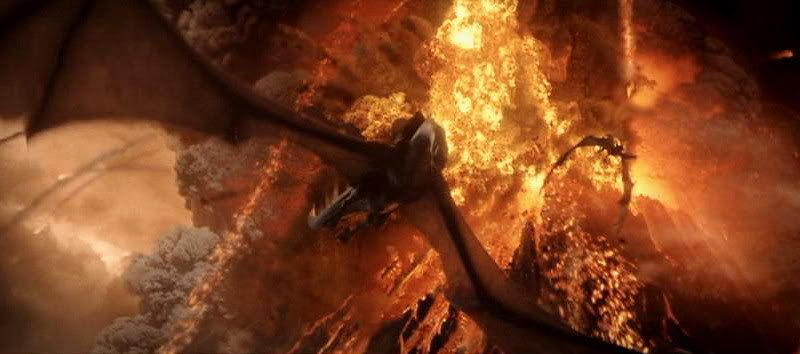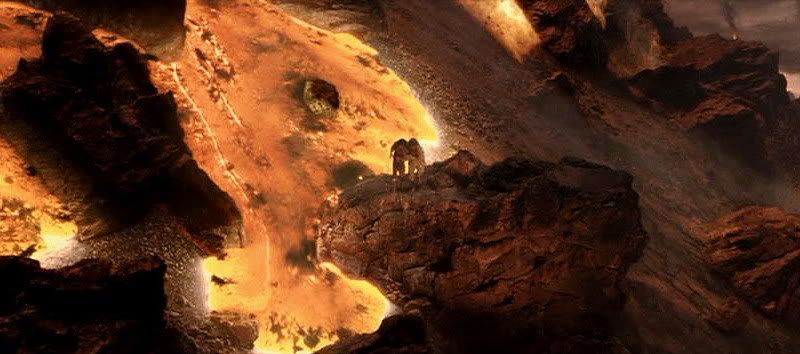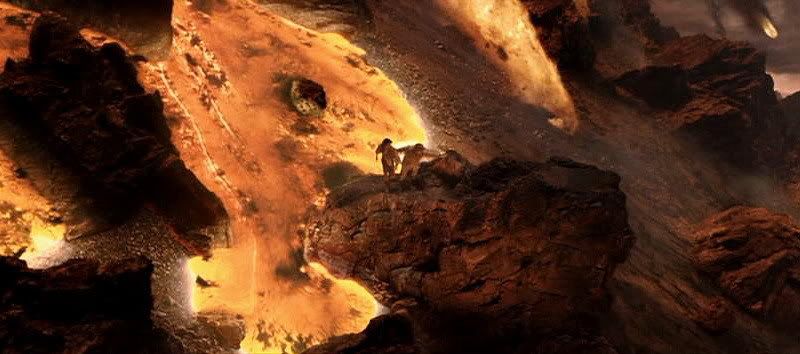 Frodo's Journal

~ by jan-u-wine


In another life,
another

time,

I kept a journal
of wander'd memories,

a journal,
hidden and safe within a night-velvet pocket.

Coins lived merrily there,
too,

coins whose voices
sang of silver-spun eventides
pleasant with drift'd pipe-weed,

a belly sweetly full,

a star-sewn path
which even my ale-tricked feet
knew

ended in Home.

I have no journal now,
only

my own stumbling thoughts.

Almost
I can see them,

broken gilt
bits of myself

falling to silence
beneath

this darkening Sun.


Soon they will all have gone,
lost,

like the journal

and
the small music of the coins.


Before that,
before

the last strength and will
and

life
leave me,

I must stand
within the reddened mouth

of the chamber.


And what then?


Sprayed-hot blood and death-sounds
are my answer.

Both are mine,
sound and sight

narrowing

until, like a cry-spent child,
I see only my own emptied hand,

fingerbone's pale flower glistening
below a bright blossom of blood.

There is no breath left me.

I

want.

I want.

I want


It.


Even now.


Beneath the jagged beat of my heart,
(or might that be Its voice, precious indeed, touching me,

*promising* me,
running hot through my veins, torment turned to pained pleasure......)

I am shamed.

Naught but a moment this shame,
nothing more than an exhaled "no", my hesitance beneath its heel,


but the World turns upon it,

redemption and loss
wound about by mad-voiced laughter,

the echo
of descending cries.

It is gone.

It is done.
_______________________


Oddly, in this moment,
(rock's broken fingers holding me as if it they were the softest pillow,
final threads of life

parting
benethe the mountain's end)

I think upon my innocent,
green-jacketed journal,

lost somewhere between

there
and

back again,

parchment burdened
by nothing more weighty
than

where Eärendil might have been
on Mid-summer a year-since,

or how many pints I stood the Gaffer to
upon the occasion of his birthday.

If it were but with me now,
what might I write,

here,
as all things end?

Only
that I am glad,

*glad*,
if it might mean the saving of that which again

shines,
like a time-hazed dreme
before my eyes.

Of course,
if its scarred face were to hand,

I should say my farewell to Bilbo.

I pray he will not be disappointed
that somehow I did not manage

to write it all down.

It was…..
not at all like *his* journey.

There is even yet a smile left me,
as in imagination I trace the letters of my name
beneath my good-bye, and the date:

25 Rethe, 1419, S.R.

Quiet, now,

quiet

in this dying place,
a watchful peace filling the corners of swift-failing thoughts.

It is good to lie still,

waiting
without fear.

It is good to close my eyes to that which approaches,
good to dreme upon green hills and golden harvests,

silver stars and Spring-blue skies.

And so I do,
the dremes enfolding me,

sounding in my ears like the swift wings of Eagles.


Like Eagles.

Now, truly, I may sleep.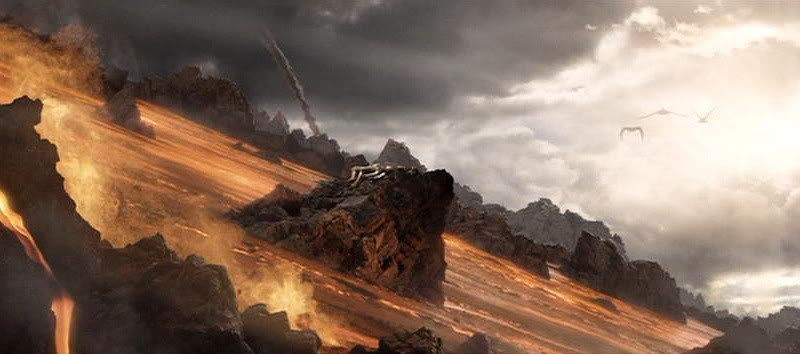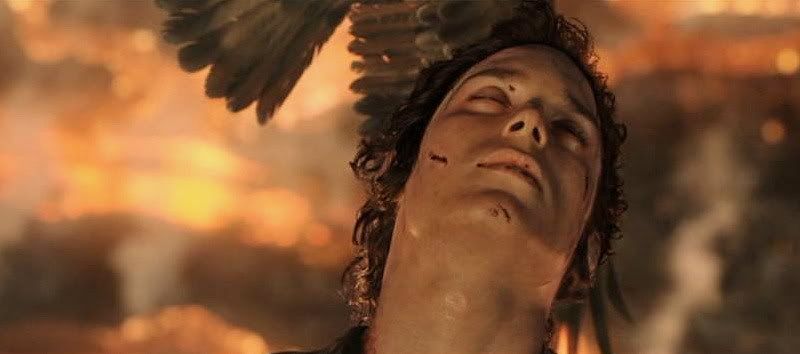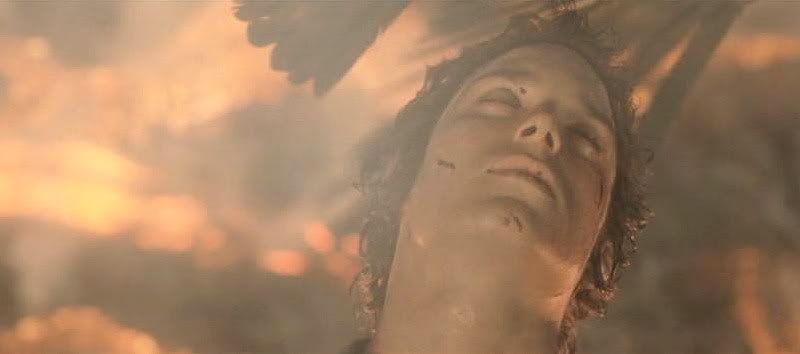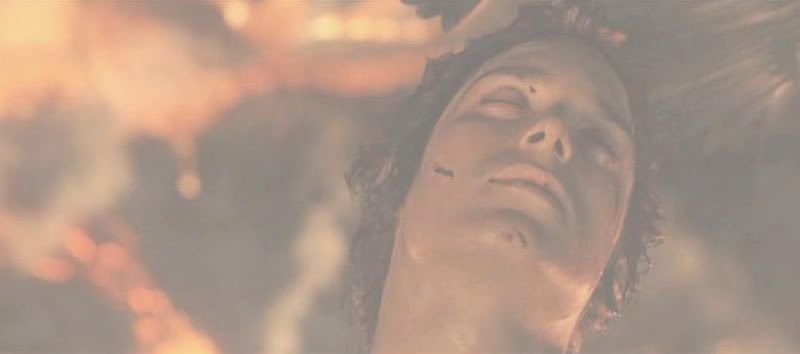 ~*~
Past screencap entries for March 25:
~ The End of All Things Pt. I: "It's Done..."

~ The End of All Things Pt. II: "I can see the Shire..."

~ The End of All Things Pt. III: "Rosie Cotton, dancing..."

~ The End of All Things Pt. IV: "If ever I was to marry someone..."

~ The End of All Things Pt. V: "I'm glad to be with you..."

~ "There and Back Again", poem about waking in Cormallen, by jan-u-wine, with caps of Frodo borne by the eagle.




Other tables of links:



~ Entries with jan-u-wine's poems.


~ Frodo & Elijah Wood screencaps.





~ Mechtild