LotR Limited Ed. DVD Extras - Costume check....
Posted on 2006.10.15 at 15:37
I
don't know whether this clip has appeared elsewhere in a DVD extra or TV special, but as soon as I saw it flashing by, I knew I had to have it.
Not much comment is required to introduce these caps.
A lot of actors and crew are milling around as the camera moves in on Elijah Wood, who is receiving final adjustments to his costume.
"Do I have my bag at this stage...?" he asks the costumer. "Because I don't know if I have it up in Moria."
I don't know what the costumer said. Was she capable at that point of discussing the whereabouts of his bag? All I know is that I would have liked to have been her at this moment.
I scroll through these, transposing my arms and hands for hers, feeling the shirt-linen and velveteen between my fingers, warm with living actor. Even if he isn't really the Halfling Prince, I would have loved to have had the opportunity to be this close.
~*~
As can be seen, the lighting is very dim and the picture grainy, but I loved the frames so much I didn't care. I did what I could to lighten and focus them.
~ Unretouched screencap:
~ Elijah Wood's costume is checked before shooting a scene in Moria, from the "Limited Edition" DVD Extras for FotR: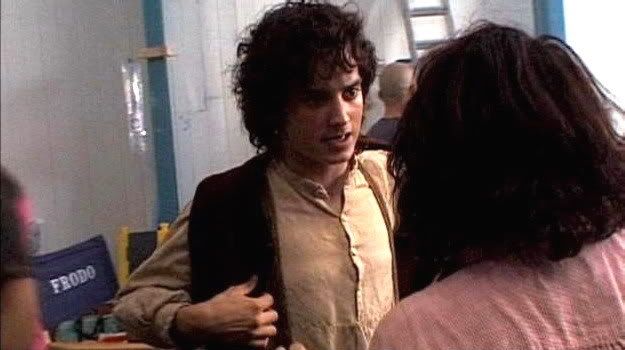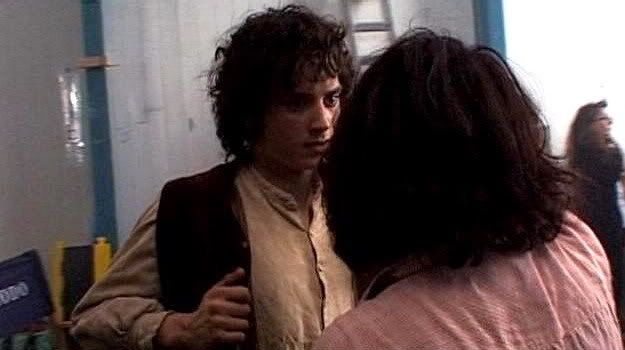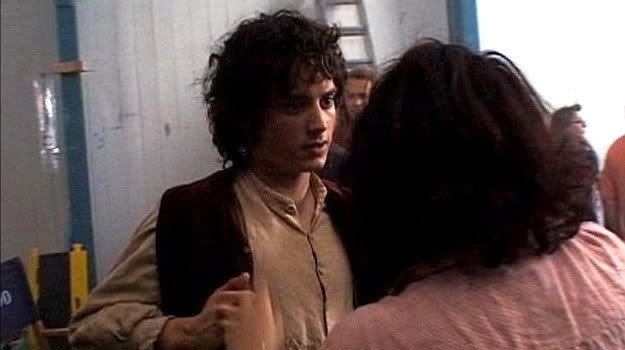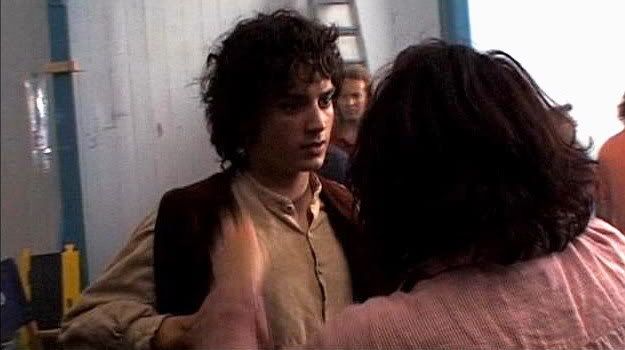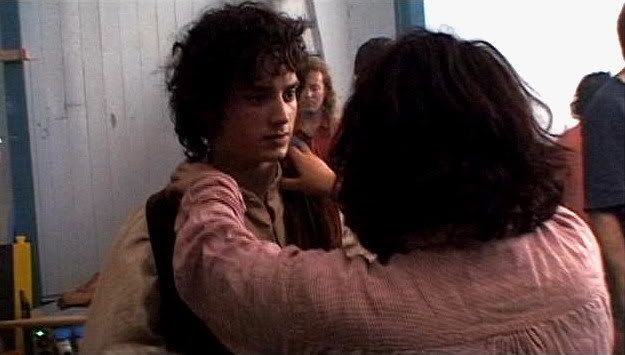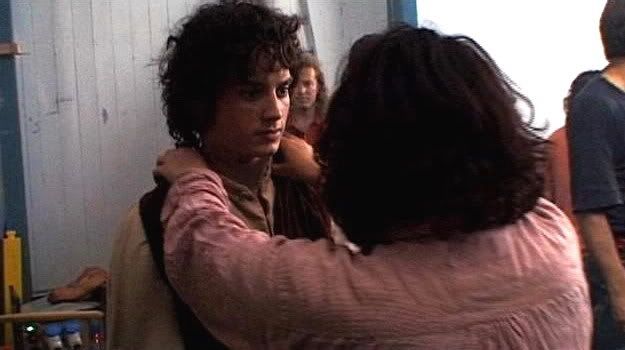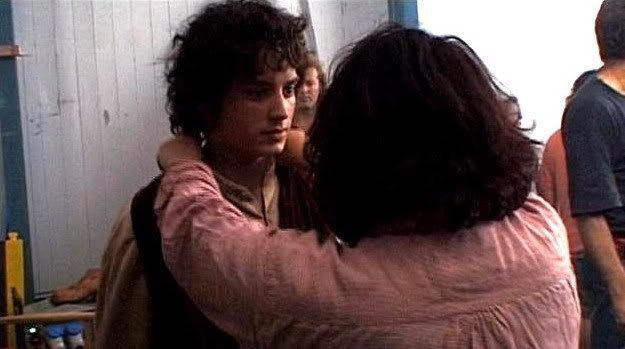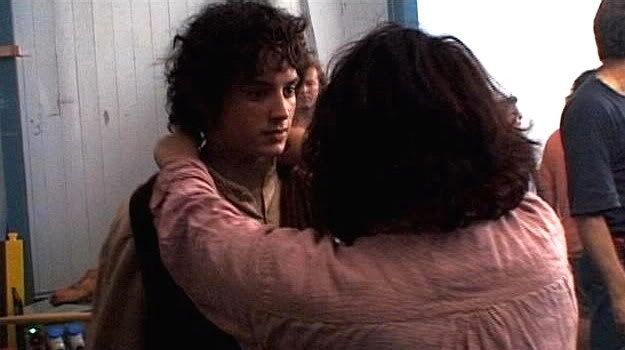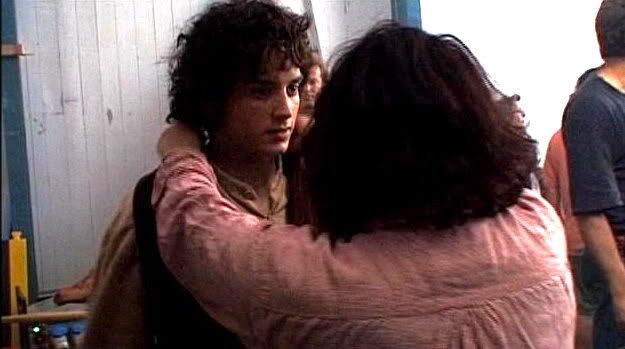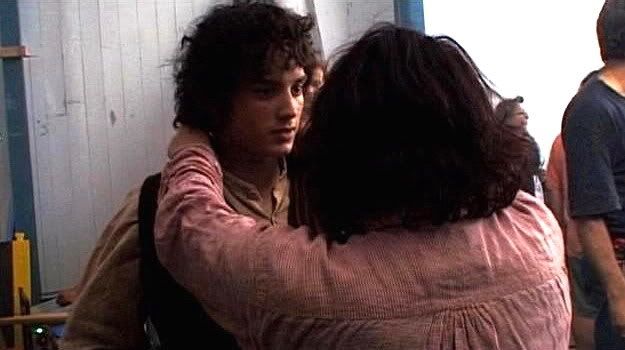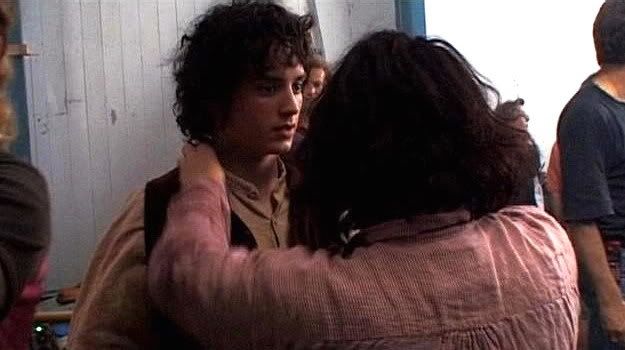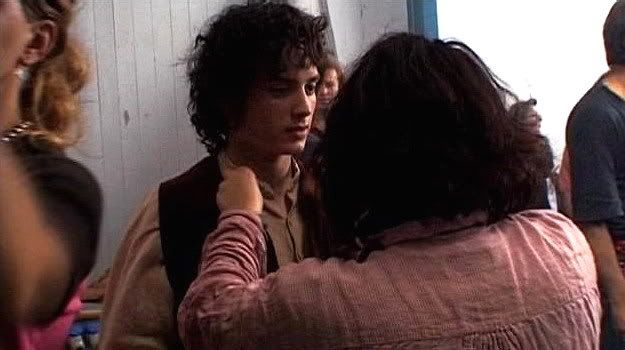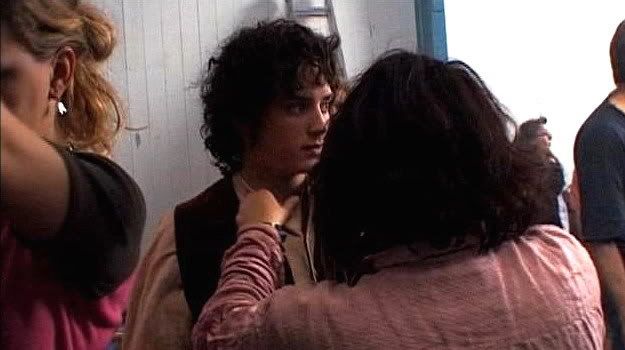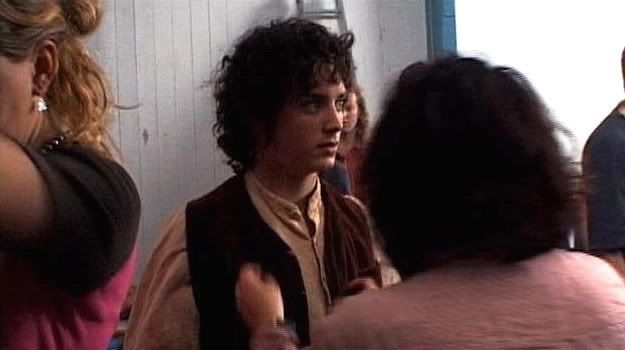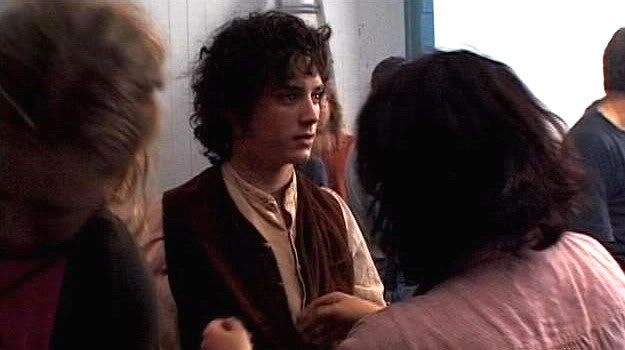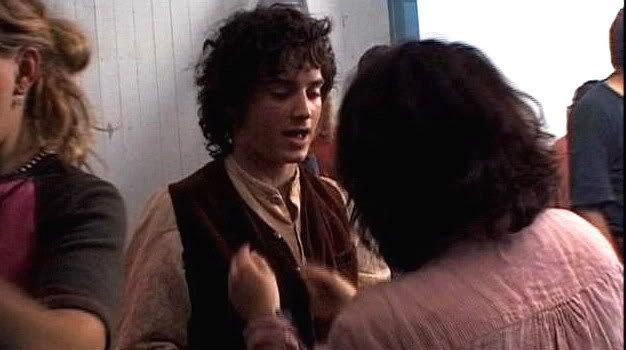 ETA
:
frodoholic
has downloaded all these caps and lightened them further. The result is to bleed a lot of the colour out, but
also
to allow viewers to see far more detail of expression. Because I think they are so worth seeing, I asked if I could link them here, and
Frodoholic
has agreed to unlock her post. Woo hoo!
Here is an example of one of her lightened images: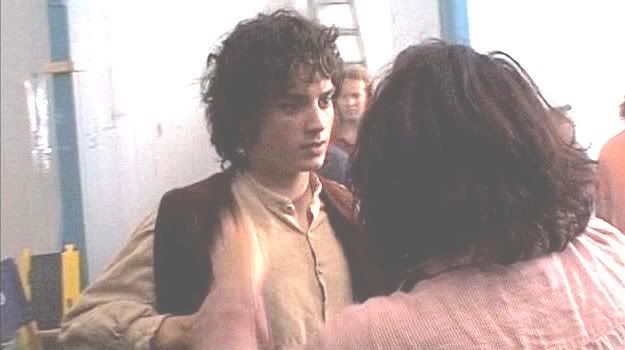 To see the whole set, visit
Frodoholic
's entry
HERE
.
Listing for all Frodo and Elijah screencaps
HERE
.
~ Mechtild