The End of an Era -- Elijah Wood after his last take.....
Posted on 2006.09.25 at 09:31
The End of an Era — An Actor Says Goodbye....
G
andalf had lived all the ages of the created world, and for life-ages he had walked in Middle-earth. He must have been long-accustomed to saying good-bye. Yet he did not seem unaffected making his last farewell on the eastern side of the sundering Sea. He had said,
"Well, here at last dear friends, on the shores of the Sea comes the end of our fellowship in Middle-earth. Go in peace! I will not say: do not weep; for not all tears are an evil."
~*~
For
the final post of this "End of RotK" screencap series, I am posting what to me feels like the end of the film experience: the experience that re-awakened my love for Tolkien's book and its characters, and woke an ardent, passionate, creative spirit in me that had lain dormant for many years. I still cannot believe the wonders I have seen and shared since I began participating in Tolkien fandom. It has been, even at my advanced age, life-changing.
If it has been powerful and life-changing for me, how much more powerful and life-changing for the young person who played the character I so love? If it has been difficult for me to "put it behind" me, how much more so for him? I know he is a young man, not yet in the part of his life that looks backwards, but this was nothing less than a major rite of passage.
Elijah Wood has said, and others have said of his time spent making Lord of the Rings, that for him it was comparable to spending four years at college. It was the first time he'd been away from home for an extended period, unchaperoned, living and working in a community of people with whom he became deeply involved, forming tight friendships. He worked hard and played hard, drank and smoked and caroused.
I don't know where I'm going with this except to say that when I watched his goodbye to the role and the cast he'd grown up in and come to love, I could not feel anything but deeply moved and empathetic, thinking of my own farewells to wonderful experiences in the past.
I want to end my series with these screencaps, beautiful images of a beautiful soul to whom I will be ever grateful.
~ From "Cameras in Middle-earth": Peter Jackson and Elijah Wood embrace after his last take as Frodo....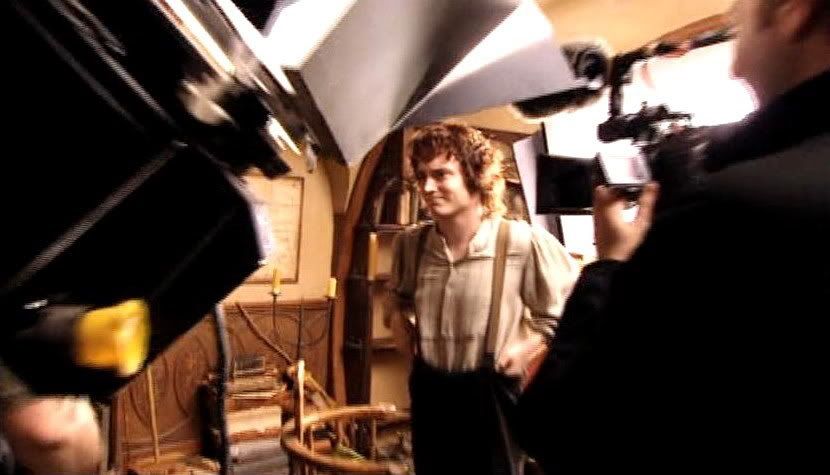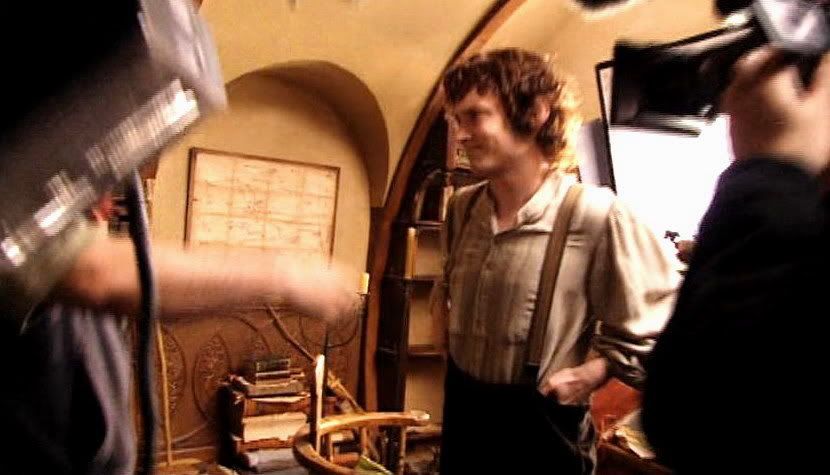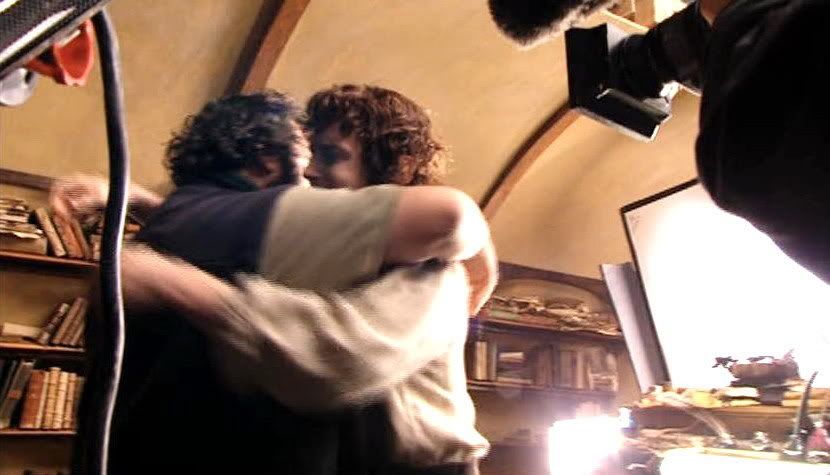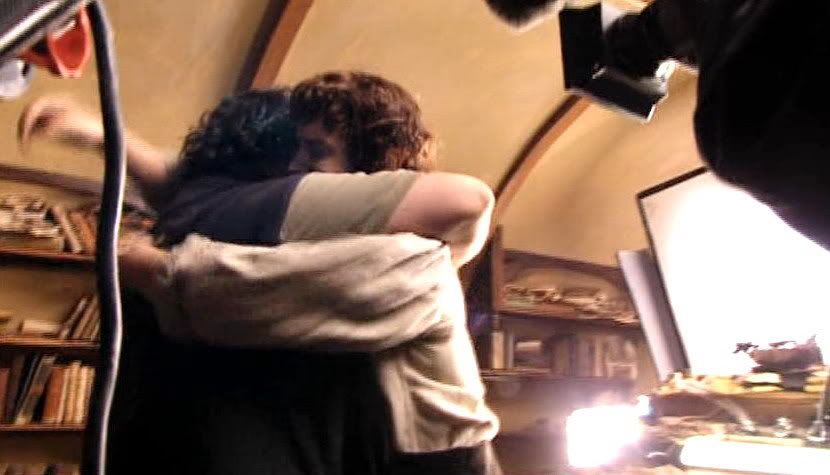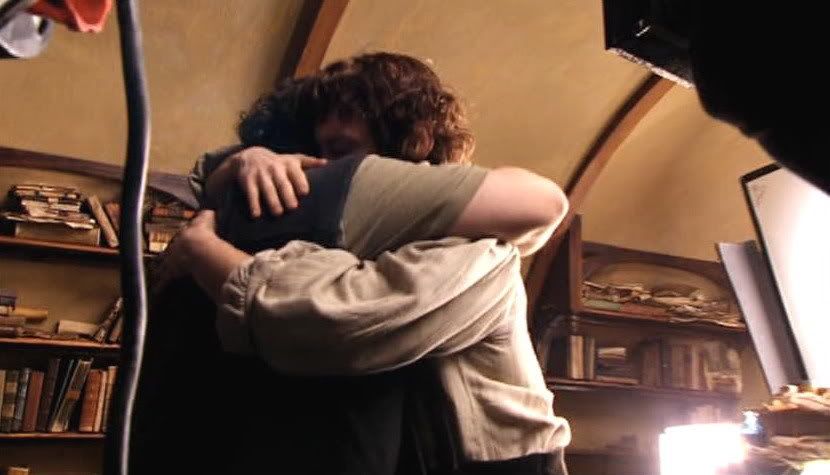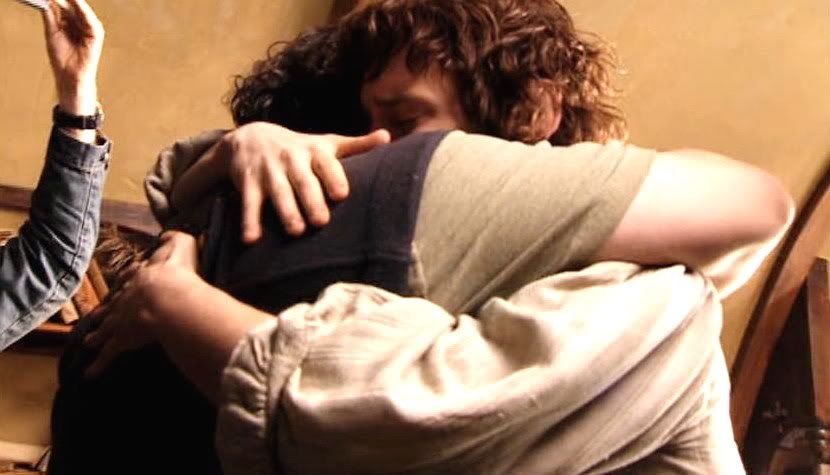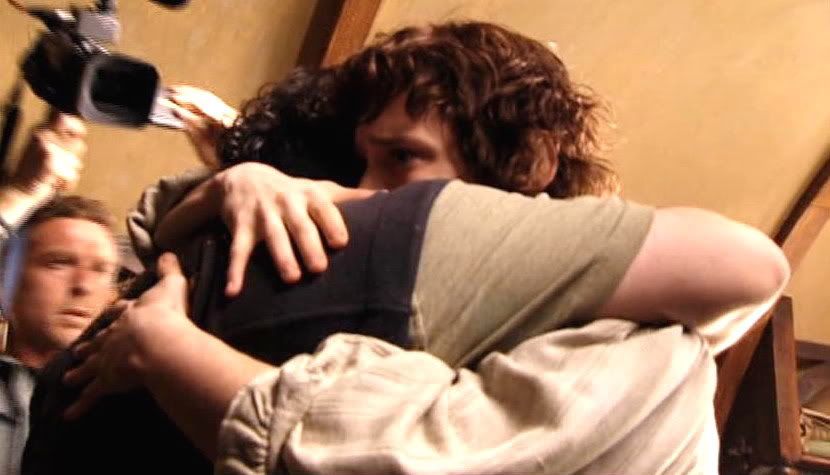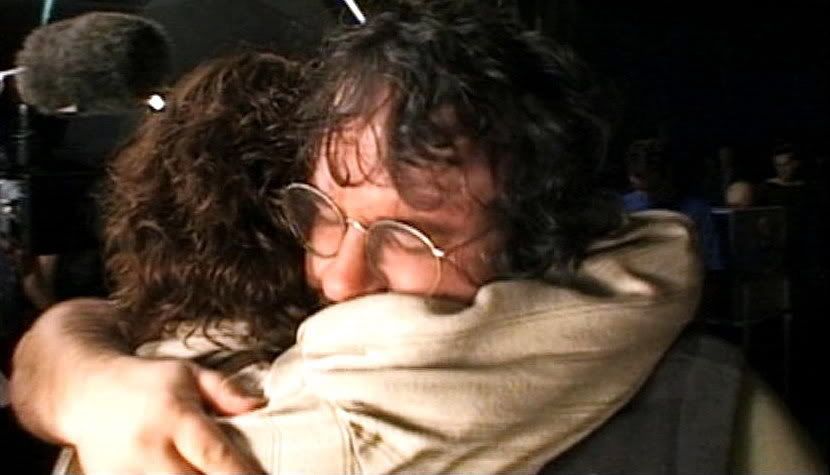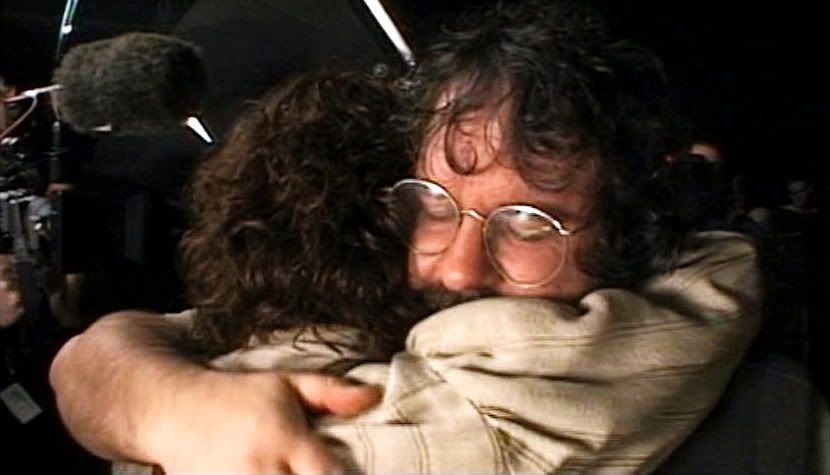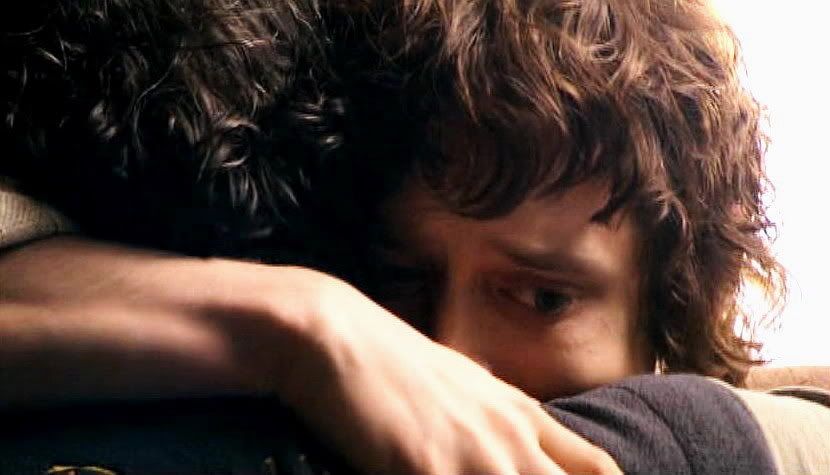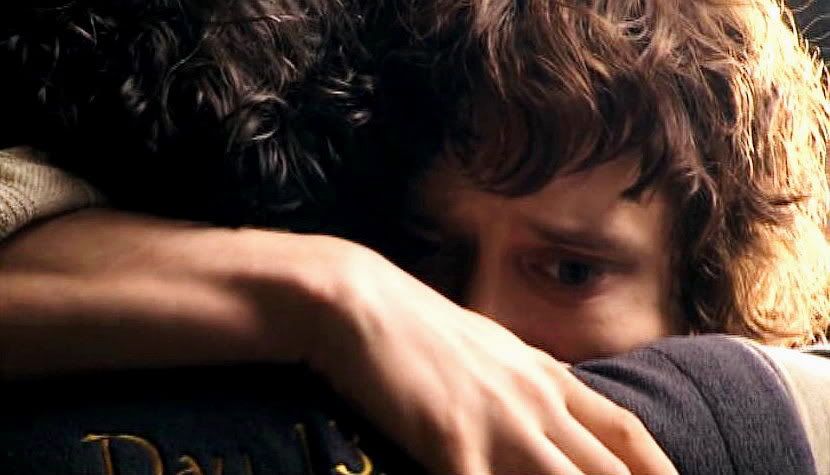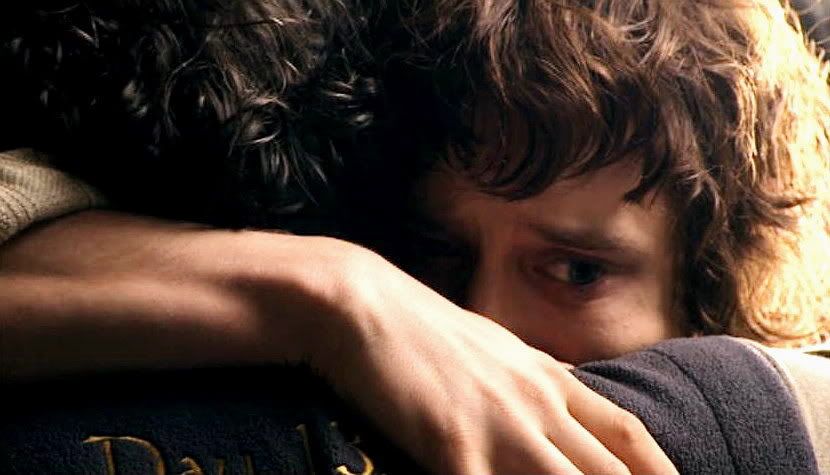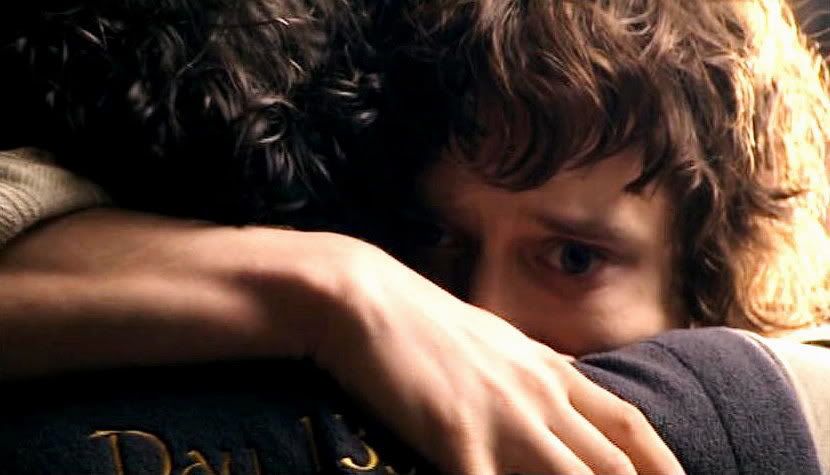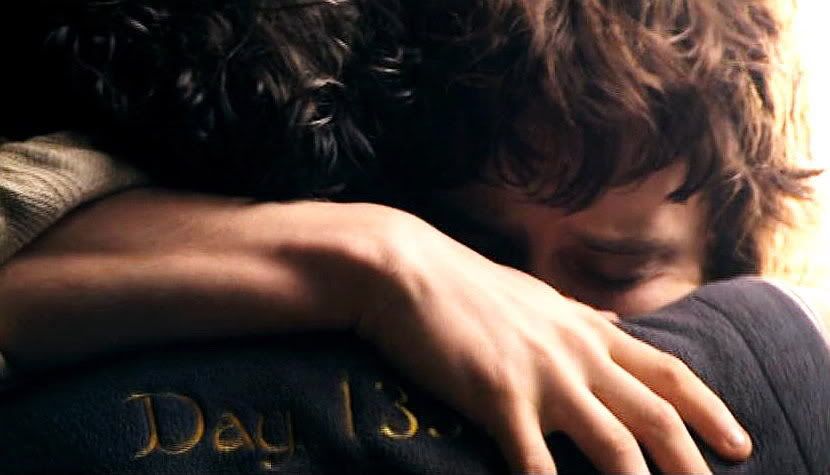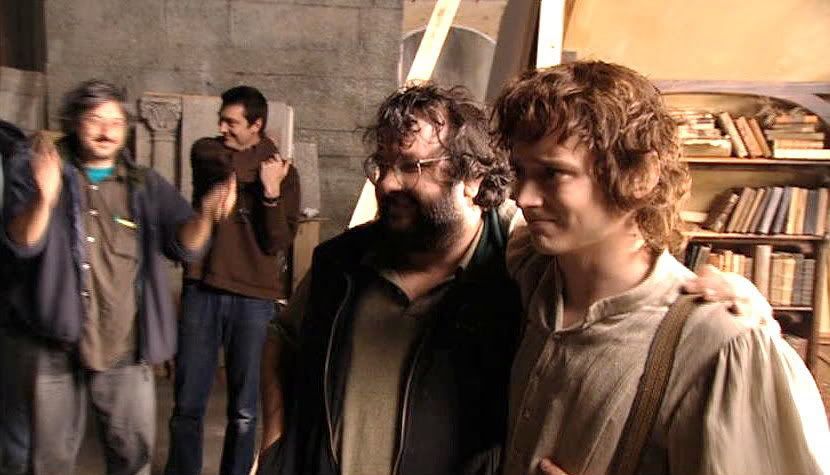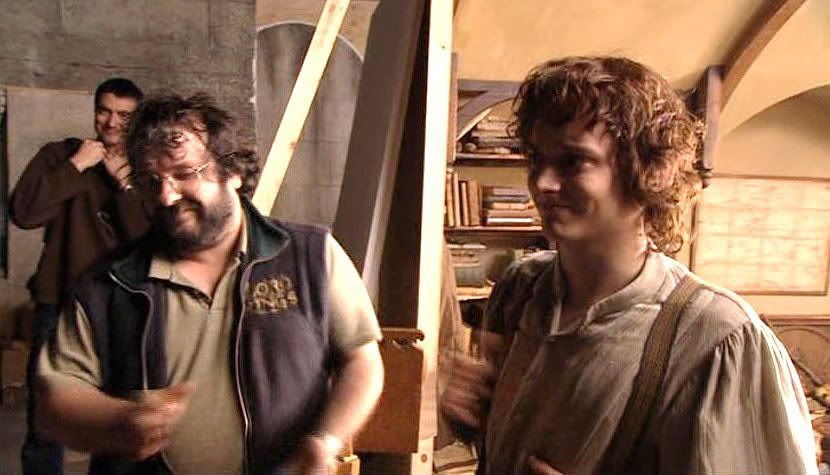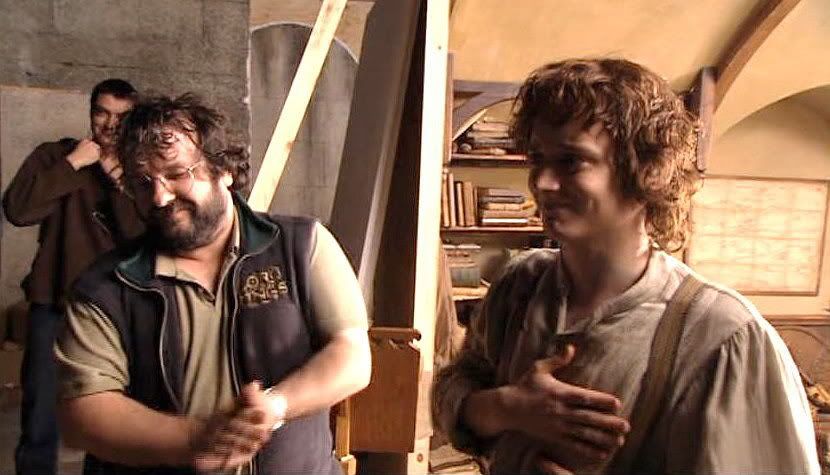 ~*~
Previous entry: "A Life Remembered" ~ Grey Havens caps, jan-u-wine's "A Sailor's Quest",
HERE
.
Listing of all Frodo Screencap entries
HERE
.
~ Mechtild