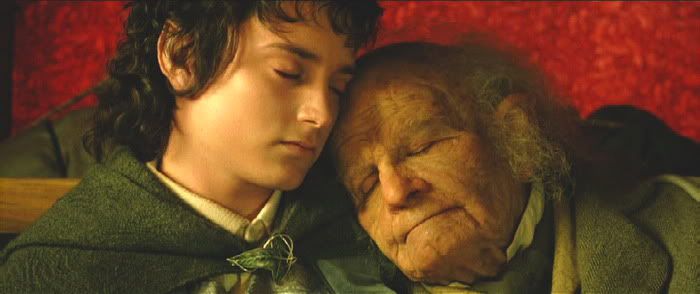 ~ "Ride to the Grey Havens", original film colours and brightness.


Greetings! I got an email from jan-u-wine, who wanted to express her appreciation of comments about her poem, "Now Far Ahead the Road Has Gone", posted in Pt, II of my recent "Ride to the Grey Havens" screencap series. Her note of thanks is here:



Part of what I enjoy about writing is the give and take it engenders. In this particular case, Mechtild's beautiful commentary, her lovely caps, and your own early comments, spoken with such *heart* and obvious love, inspired the poem. And to read your further lovely comments both touches and humbles me. Since I always desired to be a musician, but never seemed to have the talent, it is especially wonderful to have musical attributes ascribed to my work. (and I certainly agree: these are *meant* to be read aloud, and I often hear them as such in my mind).

Thank you again for all your very kind and thoughtful remarks. And thank you to Mechtild for her work and for hosting mine.

jan~u~wine.


I am so happy to have made jan's acquaintance through e-mails, not just for the pleasure of getting to know her a little, but because I was able to enter that much more deeply into the rich, frequently profound world of her Frodo poetry.

I had seen a few of jan-u-wine's poems recommended on
abby_normal's LJ a year ago. I read them on the strength of Carole's rec and was very impressed. But, not being much of a poetry fan, I didn't open any of the others, thinking the ones linked must be the only good ones. I couldn't have been more mistaken.

Thank you, too, jan-u-wine, for allowing me to showcase your work. My screen caps and Art Travesties are good, but your poems have opened them up exponentially in terms of depth and nuance.

Your poems give voice to the images -- Frodo's voice, from somewhere deep within him.

~*~

If you missed jan-u-wine's latest poem, Now Far Ahead the Road has Gone, it can be found here.


~ Mechtild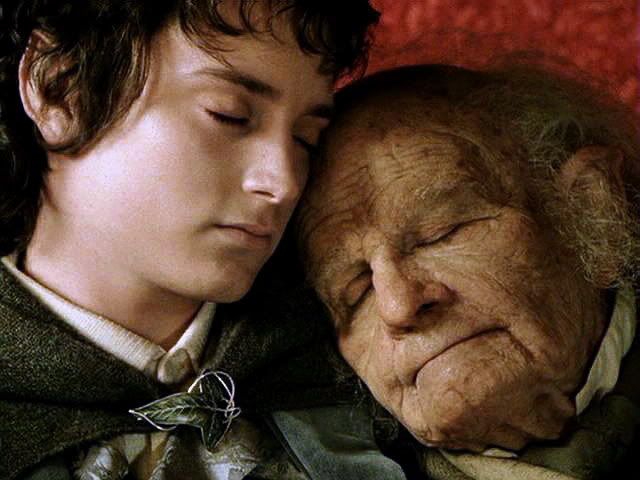 ~ Frodo and Bilbo from my retouched screencaps.