Gorgoroth Pt. III ~ Sam and Frodo reach Mt. Doom, plus jan-u-wine's 'Even As I'....
Posted on 2006.08.23 at 18:45
~*~
The poem by
jan-u-wine
that I will feature this time is called,
Even As I
.
The texts, again, are from the "Mt. Doom" chapter of
The Return of the King
.
Also, as usual, the screencaps have been altered for more brightness, greater contrast and sharper focus.
* * *
Continuing in
the Tolkien text
, Frodo has thrown his orc armour away, after which he confesses to Sam he no longer has any sense memories of the Shire -- or anywhere else -- the wheel of fire filling his vision and thoughts.
Sam gathers up what he's saved, putting in his empty pack the last of their lembas, the Elven rope, and their water bottle. Sting hangs from his belt. The phial, and the little box Galadriel gave him, are stowed in the breast of his tunic.
That day it seemed to Sam that his master had found some new strength, more than could be explained by the small lightening of the load that he had to carry. In the first marches they went further and faster than he had hoped. The land was rough and hostile, and yet they made much progress, and the Mountain drew nearer. But as the day wore on and all too soon the dim light began to fail, Frodo stooped again and began to stagger, as if the renewed effort had squandered his remaining strength.

At their last halt he sank down and said: 'I'm thirsty, Sam,' and did not speak again. Sam gave him a mouthful of water; only one more mouthful remained. He went without himself.




* * *



The last stage of their journey to Orodruin came, and it was a torment greater than Sam had ever thought that he could bear. He was in pain, and so parched that he could no longer swallow even a mouthful of food. …. Worst of all, the air was full of fumes; breathing was painful and difficult, and a dizziness came on them, so they staggered and often fell. And yet their wills did not yield, and they struggled on.

Before the daylong dusk ended and true night came again they had crawled and stumbled to its very feet.

With a gasp Frodo cast himself on the ground. Sam sat by him. To his surprise he felt tired but lighter, and his head seemed clear again. No more debates disturbed his mind. He knew all the arguments of despair and would not listen to them. His will was set, and only death would break it.
* * *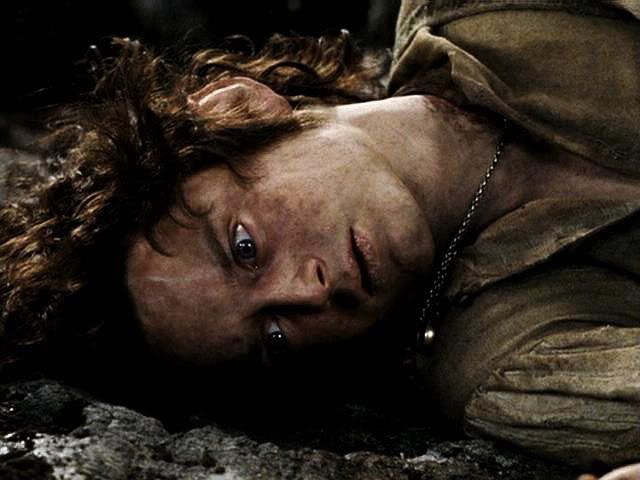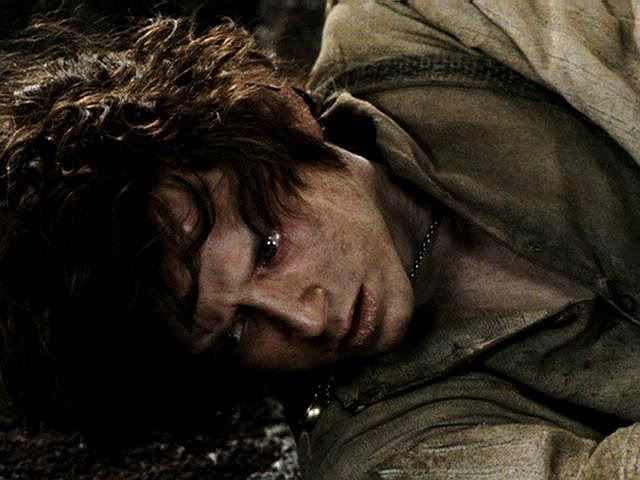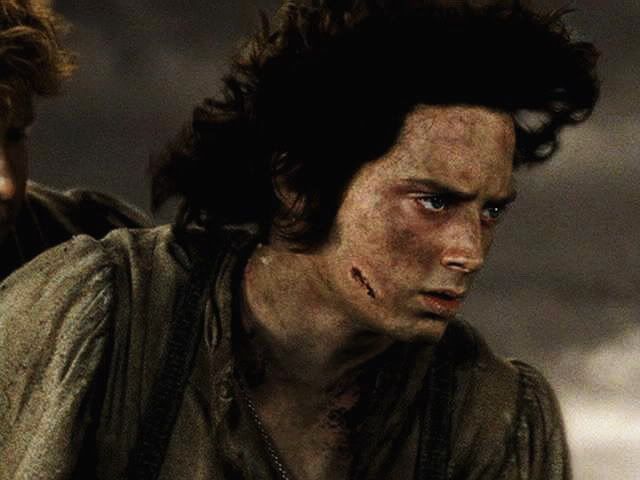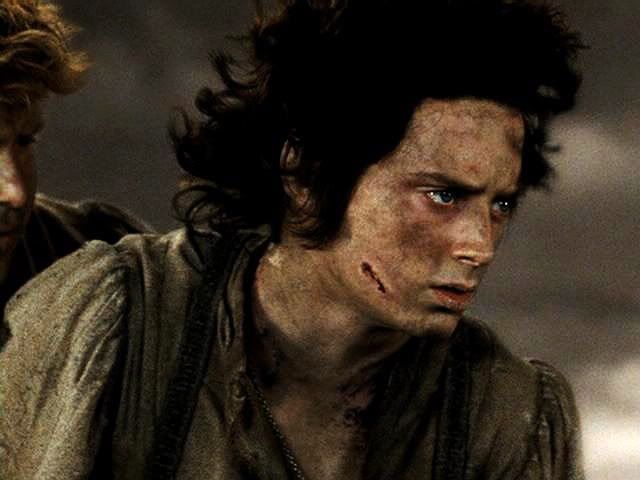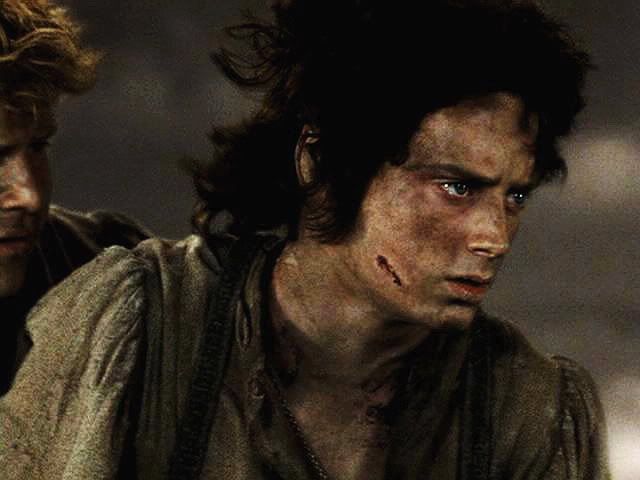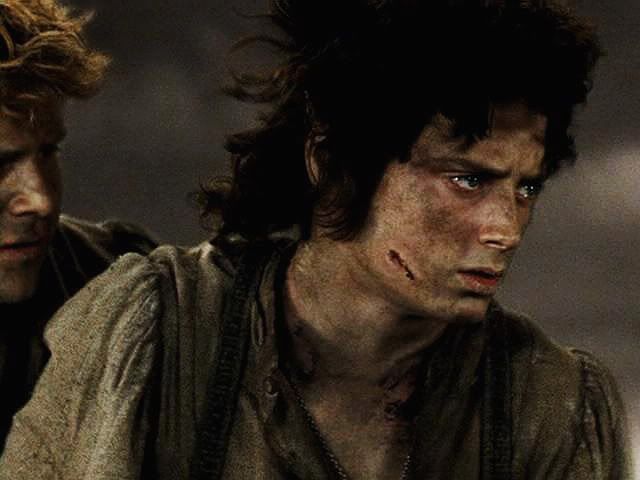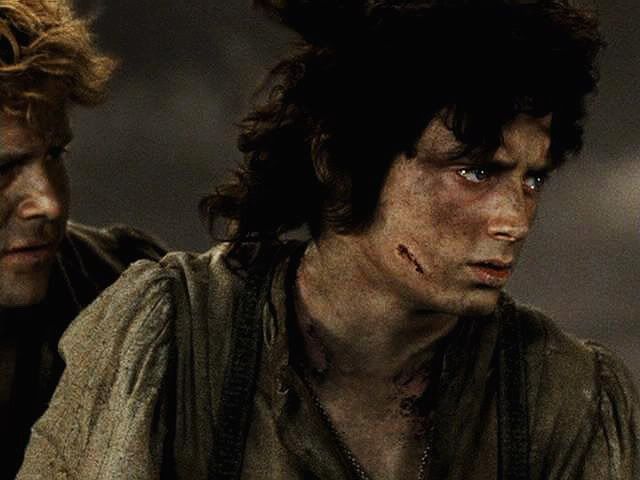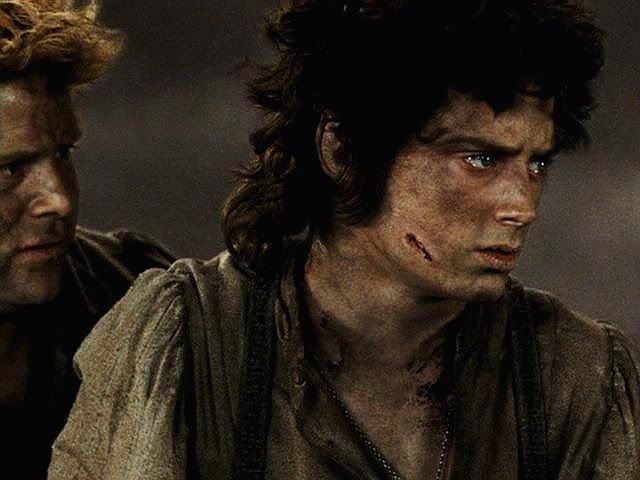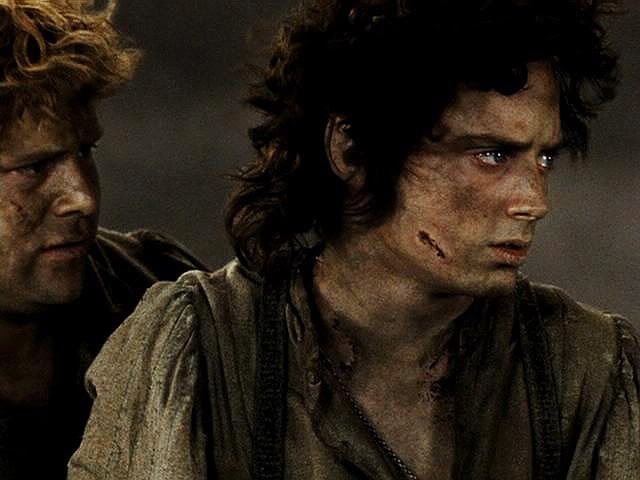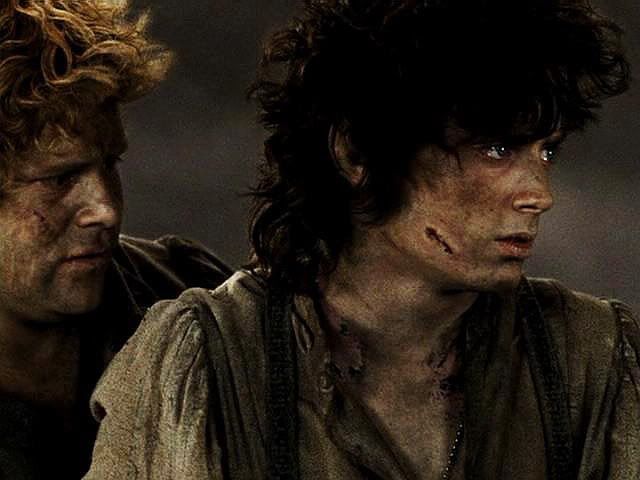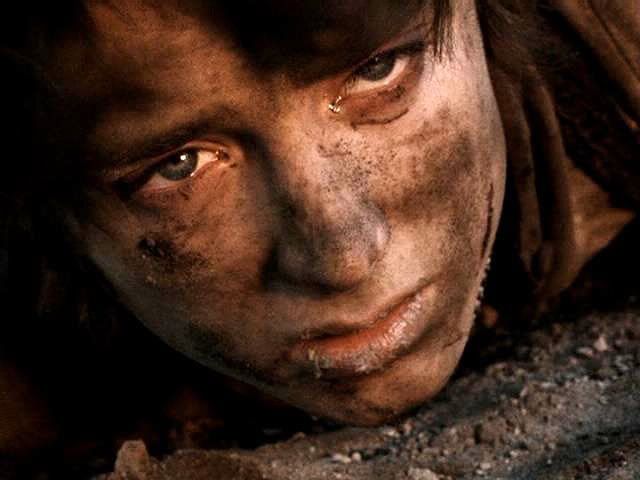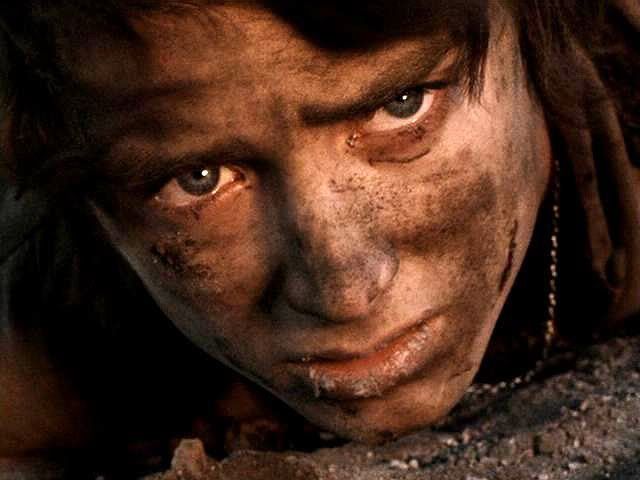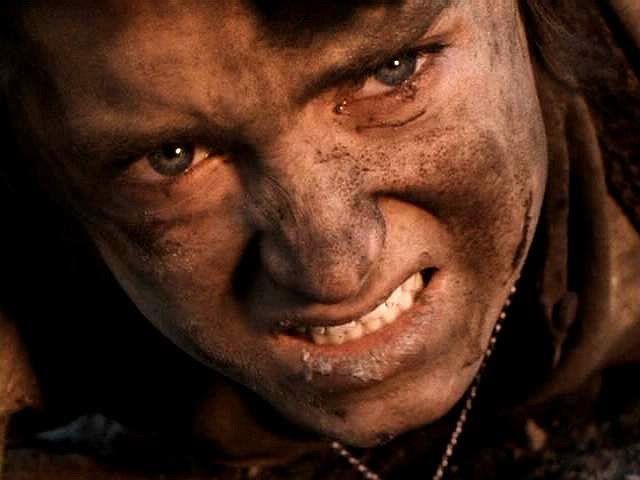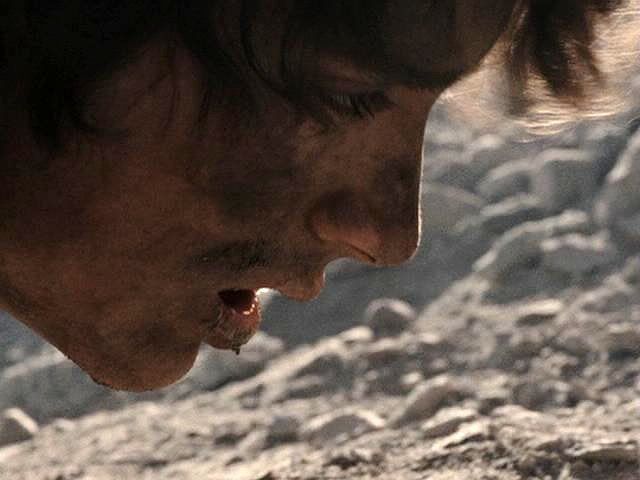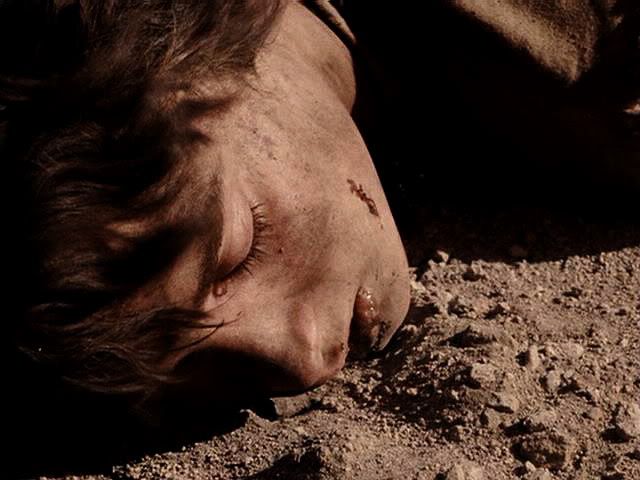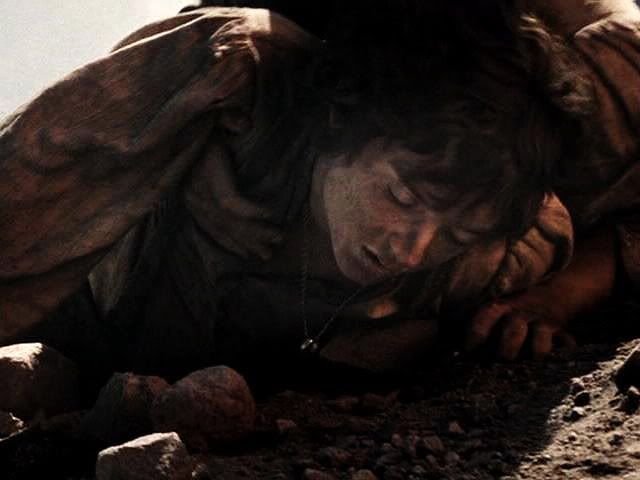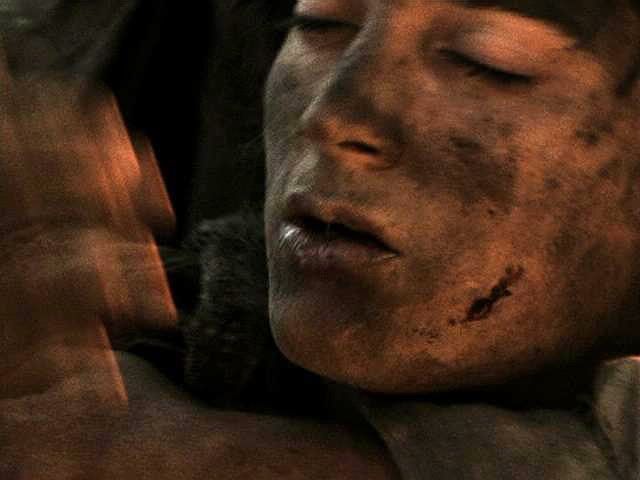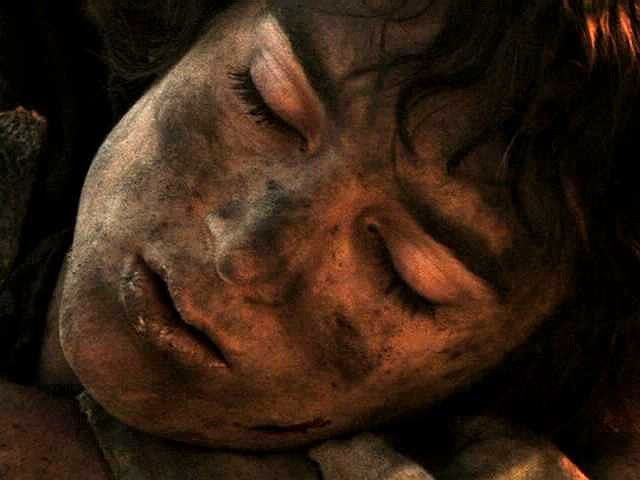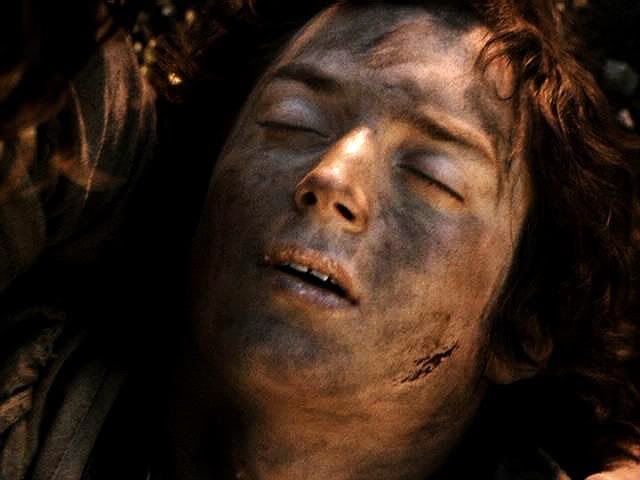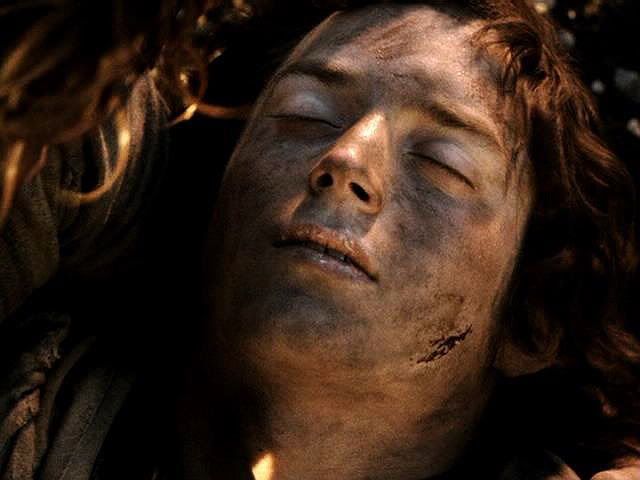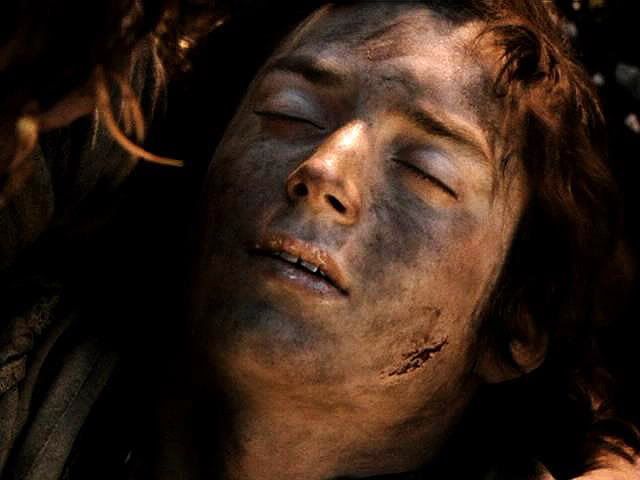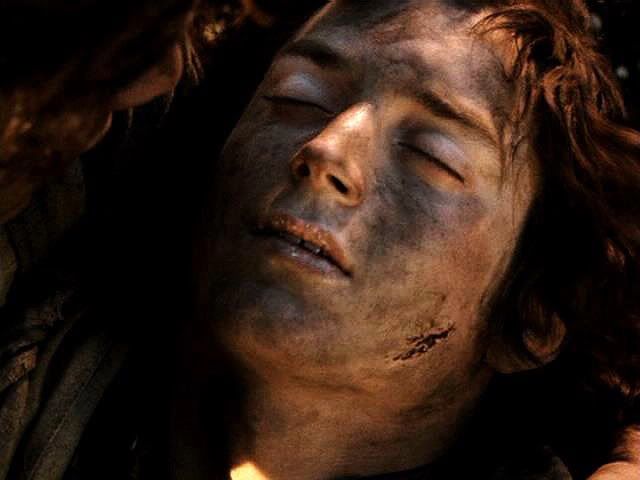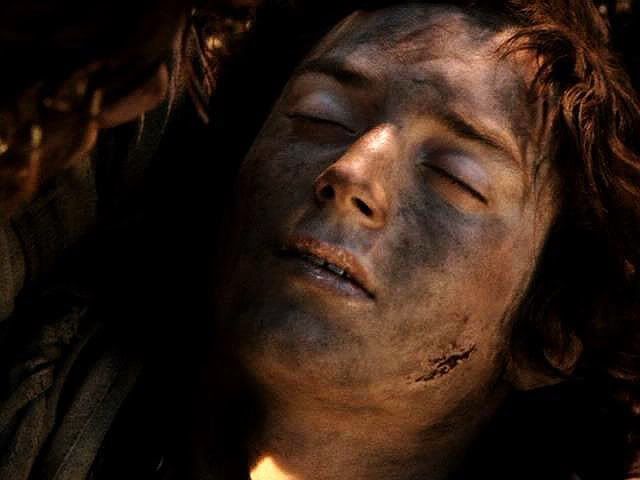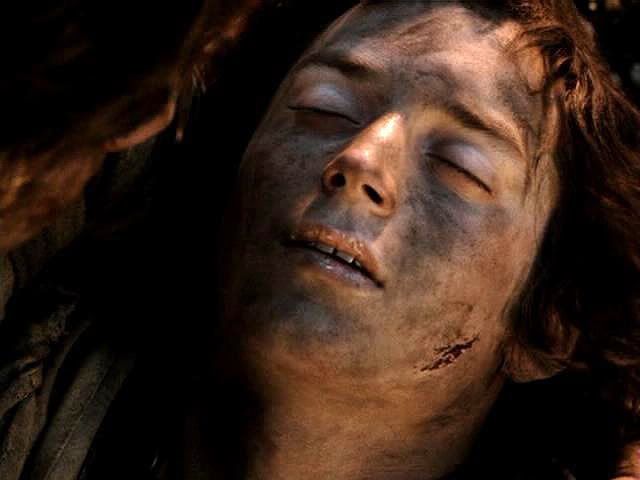 Even As I

~ by jan-u-wine


dirty
grey clouds
flee
the angry
Arm
stretching
from the East.

Even in this place,
there must be a Spring....
even

in this place.

Green

things

grow
in
green pools -
things
that will never
live
to see
summer.

Even as I,
my mind
sighs....
even

as I.


What is spring
like
in the lands
I
left behind?


In soft,
quiet
surprise,
I find
I can no longer
summon
those places
to my mind.



Surely,
before I lay
upon this desolate
mountain-side,
this place wherein
grows
only despair,
surely
I knew light
and warmth,
bright leaves
shiny
with silver'd moon-light,
streams speaking more
of sweet
water songs
than
evil light
shining
from beautifully
dead faces.

Surely,

surely
I knew
music
and laughter,
merriment
fueled by dark ale,
fragrant smoke
rising.....

kindly faces
lit
by trees and fountains
that shone
like fire-flies
in blessed night.


I
know
these things.

Someone
speaks.
He speaks
to me
of them.

Here,
in this place
which must be home,
someone
puts their arms about me
and says a name
that no longer
holds me
within its
meaning.


Someone
looks
into my eyes
and
cries.

I do not
understand
why
he weeps,
but
the distant
voice
I hear
now and again
in dreams
whispers
that his eyes
are what
'leaves'
look like.

How I wish
to see
the leaves
once more.



~*~*~
Jan-u-wine
's
Lord of the Rings
-based poetry can be found at
LotR Scrapbook
.
Forward to
Pt. IV
of Gorgoroth caps.
Back to
Pt. II
of Gorgoroth caps.
Click
HERE
for table of other Frodo screencap entries.
~ Mechtild