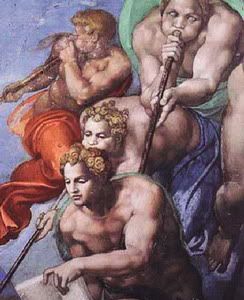 ~ 'The Last Judgment', by Michelangelo, detail,16th century.

Announcing a new chapter of
Threshold:
Ch. 14 ~ Bilbo Observes
Rating: Mature

Find it at these locations:


On LJ (with chapter illustration):

Threshold ~ Chapter 14
Threshold ~ Main Chapter Listing

*Links in "Links list" in left margin of regular LJ main page, also on User Info page.


Or, read it at its usual sites:

Open Scrolls Archives
Frodo's Harem Fanfiction Archives
LotR Fanfiction Community
Henneth Annun*

* one must register at HASA to open it.



Story profile:

Author: Mechtild
Complete or WIP: WIP
Rating: Chapters vary from mild Mature to Adult.
Pairing: Frodo Baggins/OFC
Warnings: Het; Erotic scenes rather explicit, but not tasteless or extraneous.
Summary: As Frodo grows up, so does his childhood affection for an older friend. Adolescent desire becomes passion, and passion deepens into love.




~*~




Ch. 14 concludes what was actually a two-part "Bilbo section."

Huge thanks to Scarlet for such swift and thorough beta reading!


~ Mechtild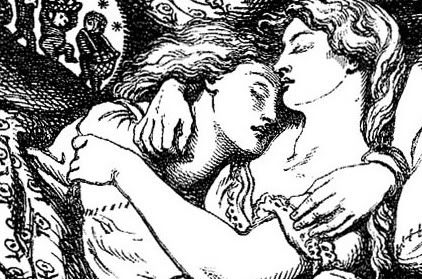 ~ 'The Goblin Market', by D. G. Rossetti, 1865, detail.