*fanfare.....*


Yes!

Chapter 12 of Threshold is finally UP!!!!!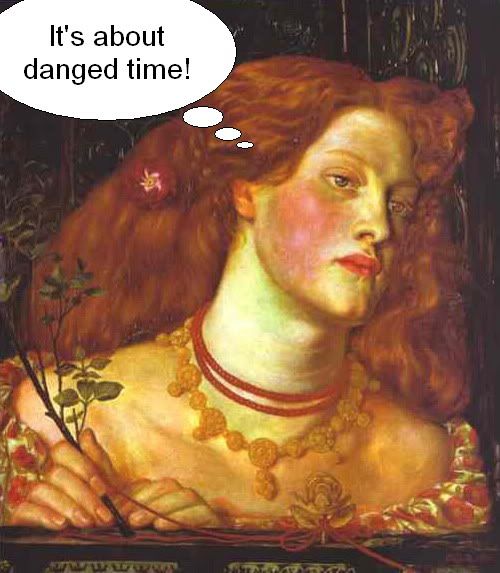 ~ Dante Gabriel Rossetti's Fair Rosamond, c. 1861. (How appropriately named!)



It's posted at its usual places:

Frodo's Harem Fanfiction Archives (black text of light background, wide margins):

http://www.frodosharem.org/cgi-bin/stories/display.cgi?id=307&sort=date&cat=4


Open Scrolls Archives (white text on black background, no margins):

http://www.scribeoz.com/fanfic/story.php?no=1231


I apologize to you who are followers of the story for making you wait so long. It's been four months since the last chapter was posted! Shees! But apart from crises in the family during the spring, it really was a difficult, long struggle for some reason. But I am extremely happy with the final product.

Warm, effusive praise and thanks to my faithful beta readers, Scarlet, Lady Wendy and Pearl (aka Diamond of Long Cleeve). Without their support and advice, the story just wouldn't be what it is. Scarlet, especially, worked extensively with me on the fine-tuning of this chapter, which is another long one.

Muse Frodo is very pleased, too. It's been difficult for him being cooped up in my writing room for months on end (the poor halfling prince), but he's young and hale. It's a good thing he is ubiquitous, too, since so many of us call upon his services at the same time. What a hobbit!


Frodo Baggins, Muse Extraordinaire....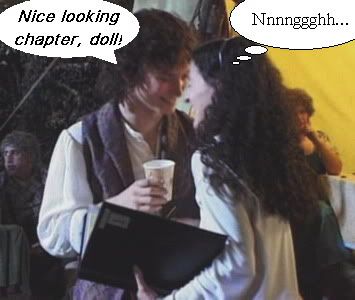 If you enjoy your reading, please let me know. Hearing from readers really helps me, especially during the periods of hard-going.

Thanks so much.


P.S. I have a new email address: mechtild1@gmail.com


~ Mechtild