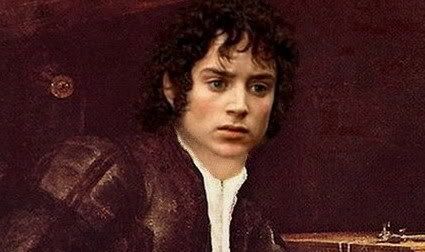 ~ detail from "Frodo in His Study"



My "new" Frodo manip is actually a re-do, but a re-do from the ground up....


Recently, looking for a different work, I found a much better copy of the painting I used for my first version of this manip, Portrait of a Young Gentleman Reading (or, "Portrait of a Gentleman in his Study"), by Lorenzo Lotto. Goaded by its clarity, I made my own screencap of the image from FotR (Amon Hen) I had found on an internet gallery and used for the face last year, and re-did the manip.

I credit this to a fan of the manips who liked the first version of this particular Frodo Art Travesty so well, I wondered if I could improve upon it. The version I first did, which she saw, never fully pleased me because it was so small and murky, although it had its own charm. (It can be seen here.) I did not take it down from the Photobucket gallery, however, because it really does look like a different manip. The copy of the painting I made it from is so different (in colour values and in resolution), it makes the finished manip different, and I sort of like them both.

Below is the part of Tolkien's text that inspired me to make this manip in the first place, from the last chapter of The Return of the King, "The Grey Havens"....



One evening Sam came into the study and found his master looking very strange. He was very pale and his eyes seemed to see things far away.

'What's the matter, Mr. Frodo?' said Sam.

'I am wounded,' he answered, 'wounded; it will never really heal.'

But then he got up, and the turn seemed to pass, and he was quite himself the next day. It was not until afterwards that Sam recalled that the date was October the sixth. Two years before on that day it was dark in the dell under Weathertop.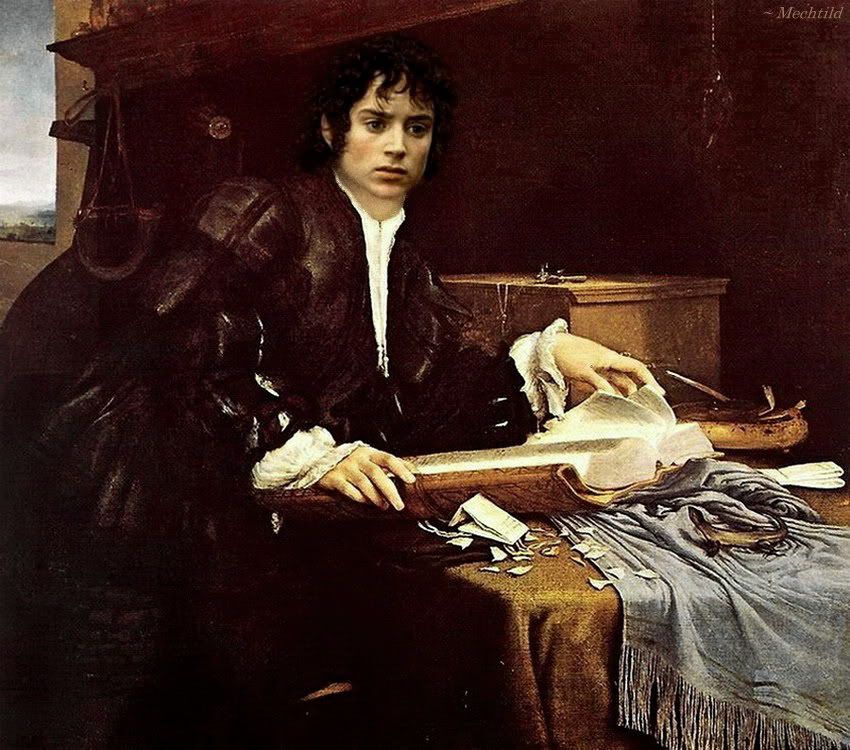 ~ "Portait of a Gentleman in His Study," by Lorenzo Lotto, c. 1527:



~ Mechtild



Frodo Art Travesties Table of LJ Entries page HERE.

Frodo Art Travesties Album HERE.