My, my, how a few splashes of orange and red brighten the palette of a garden. It's been ten days or so since the last garden post, flowers have gone, flowers have come.
In bloom in the tiny east bed are a red 'Champlain' rose, dusty-pink astilbe, orange day lilies, white shasta daisies, fiery asiatic lilies and candy-pink astilbe: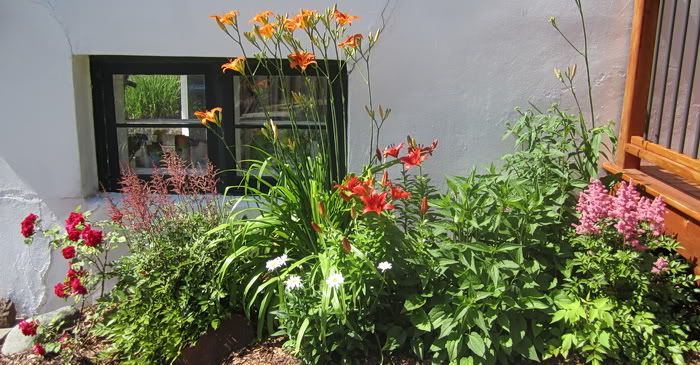 The heat wave arrived, stayed, and is being ushered out (for now) by a line of thunderstorms. It's been storming on and off today, the temperature down twenty five degrees from yesterday. The wind is fitful, lashing the trees and making the rain stream down the east windows when it's blowing, but it feels wonderful.
(
Collapse
)