~*~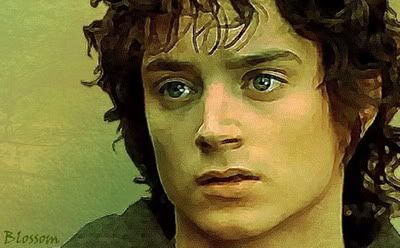 Frodo at Amon Hen, by Blossom ~ detail.
T
his post's purpose is to let you know about a very fine Frodo website I discovered the other week. It is the creation of fellow Frodo fan,
Blossom
. Because it is small, I am wondering if other Frodo fans who visit this journal might have missed it. Rather than just posting a link to Blossom's
In Dreams
, I'm going to make a little presentation of what the site has to offer.
(
Collapse
)