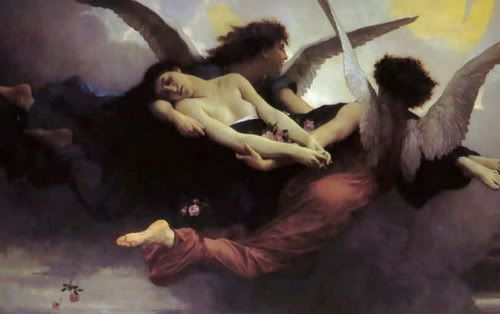 ~ detail from Willliam-Adolphe Bouguereau's, "Soul Carried to Heaven".
This is just a note to say that as of ten minutes from now I will be away until Thursday morning. I apologize in advance for entries and comments I won't be responding to in a timely fashion.
For you who enjoyed the last
Shelob's Lair screencaps
of Frolijah the Beautiful, I just want to note that two of my artistic Frodo friends photoshopped some of the images and posted them in their journals. I added links to the "Lair" entry, but some of you might have missed them
If you are interested, beautiful treatments of the originally-posted screencaps by
wendylady1
can be found
HERE
.
Those by
stillscarlet
can be found
HERE
.
~ Mechtild