Notice
to those of you who enjoyed the
Costume Check
screencaps I just posted:
Frodoholic
has downloaded all these caps and lightened them further. The result is to bleed a lot of the colour out, which I hadn't wanted to do, but
also
to allow viewers to see far more detail of expression.
Because I think they are so worth seeing, I asked if I could link them here. Happily, she has agreed to unlock her post.
Below is an example of one of
frodoholic
's lightened images. As you can see, Frolijah's face is far more visible (than in the caps I posted):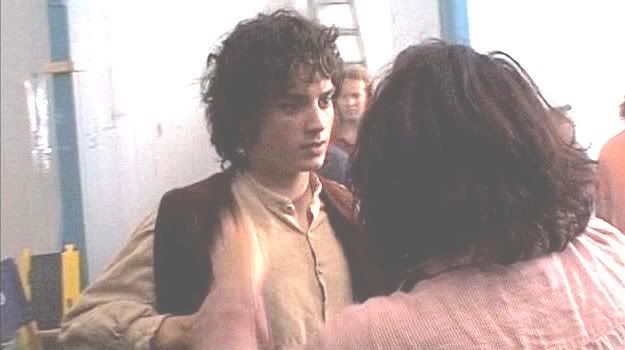 To see the whole set, visit
frodoholic
's entry
HERE
.
Thanks,
frodoholic
! It was great to be able to see and save two versions of this great sequence.
~ Mechtild