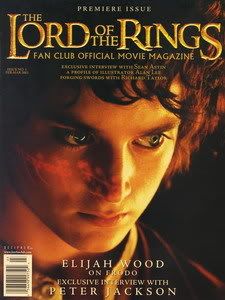 ~ Cover of the Premiere issue of the LotR fan magazine.
I
said I'd not be posting for a while, but I can't resist making much of this: a new Frodo e-friend has surprised me by sending me a wonderful gift: a mint copy of the first issue of the Lord of the Rings Fan Club Official Movie Magazine.
What a source of
beautiful
, classic images (which I haven't let go to waste!).
Thank you, Mary!!!
(
Collapse
)