A Sanctuary for Tolkien Fanatics Who Aren't Ready to be Cured
July 27th, 2006
---
Posted on 2006.07.27 at 14:02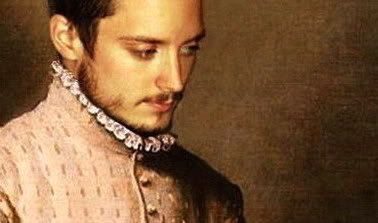 ~ detail from Elijah Wood in "The Tailor", by Giovanni Moroni.
I've been in a creative funk.
(
Read more...
Collapse
)
I wish to present my first (and last? -- who knows how long he'll continue to wear his hair and beard this way)
Elijah Wood Art Travesty
.
(
Read more...
Collapse
)
---