A
new "Frodo as St. Sebastian" manip....
(I got a little carried away fiddling with this manip and made two versions. I am unable to choose which I finally preferred, so I am posting both.)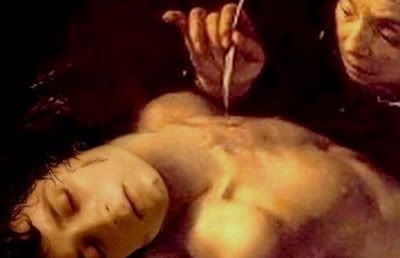 ~ Detail of Frodo as St. Sebastian, by Francesco del Cairo.
As you art fans know, St. Sebastian is a favourite subject in Western art. Since the Renaissance, he has typically been depicted as stripped and bound to a post or column, pierced by arrows....
(
Collapse
)
The pathos of this manip is highly suited to the poem
jan-u-wine
made for it. Written from Ioreth's point of view, it's a gorgeous poem, simple, spare, and eloquent.
(
Collapse
)