This will wrap up Bree for a while....
(
Collapse
)
Frankly, I did not expect or plan to cap this tiny sequence. As it played, Frodo did not present any of the looks I have been selecting for my particular "swooncaps." These 'looks' would include: 'Happy Frodo', 'Profoundly Moving Frodo', and 'Classical-painting-beautiful Frodo'. But when I saw the first of these frames emerging I stopped and used the pause button to advance. With a chortle, I knew I watned to make a series of them.
Considering how much fun we've had guffawing and groaning over the "Get off the Road!" caps (detailing the "Fro-gasm"), I knew these would be appreciated by affectionate and naughty-minded Frodo fans everywhere. They are not knock-outs, like the Tree-Root-Frodo-in-post-Orgasmic-Ecstasy caps, but they have their own charm.
(
Collapse
)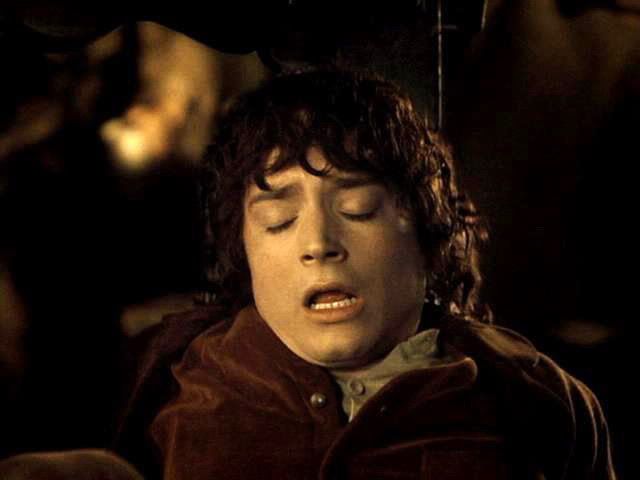 (
Collapse
)