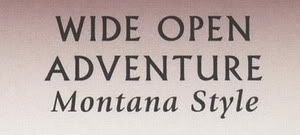 Well!
The Oscars just ended with an upset. And, yes, I was upset. Well, "disappointed." Very.
Crash
....? 'Best Picture'?
Hrrrmph. *grumble grumble*
(
Collapse
)
To soothe myself, I have made a another
Brokeback
spoof out of manips, based on a brochure I picked up on our trip to Montana last month. I am calling it....
Jack and Ennis: 'Gone Fishin'

Warnings: Silliness, sexual innuendo.

(Continues from previous spoof, Jack and Ennis Find Montana not Nearly So Repressive as Wyoming....)



(

Collapse

)










(

Collapse

)