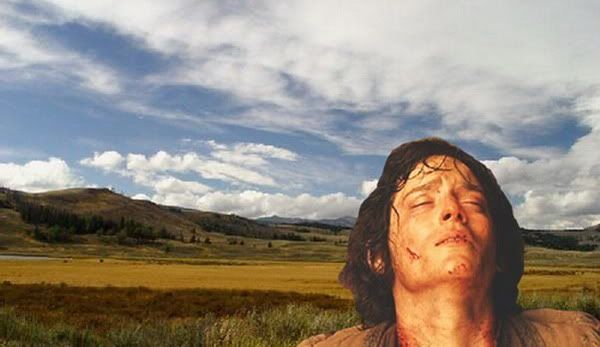 ~ Frodo, having a "Brokeback moment," as he recalls pleasant stays at the Del Mar Motel in Montana....
Twiddling my thumbs, procrastinating reading Frodo fics (recently finished last four or five engrossing chapters of
RoP:Bag End
and am several installments into the vivid, visceral
Counterpoint
). Avoiding chores and my own writing.
While busy doing all these things an e-friend linked me yet another
Brokeback
spoof. It's just like the "Brokeback to the Future" spoof I so enjoyed, but this one makes use of Sam and Frodo from the LotR films. It's not quite as clever as the
Back to the Future
version, but it gave me a few snorts and guffaws. The very last ten or fifteen seconds, especially, are well-worth it.
Here's the link to the clip....
(
Collapse
)