*
That's right. Over two thousand miles of driving (round trip) and a lot of moolah later, our daughter still wants to go to college in Hawaii, not Montana....
On the way home she told me apologetically, "You know how Erin said, she was a 'mountain person'? Well, I guess I'm just an
ocean
person, Mom."
"Who is Erin?" you might ask. Erin is the young woman who spent an extra couple of hours snowboarding with Rachel, after her beginner's lesson at Bridger Bowl was over. Erin is the daughter of one of my husband's best Minnesota friends. Erin went to this college in Montana, married a fellow snowboarder, and never came back. She's an expert boarder. She also very enthusiastically talked up the university (as did total strangers whenever they overheard that we were looking at the place).
But, no. Hawaii is what she wants. But she did like snowboarding. A lot.
~ Here's Rachel being instructed in the basics at Bridger Bowl ski resort in Bozeman, Montana: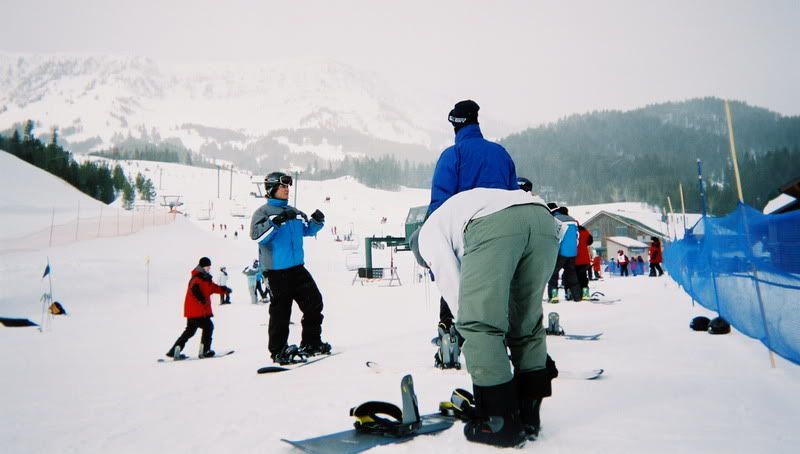 (
Collapse
)