On Sunday night, my husband and I splurged to celebrate our 20th anniversary....
(
Collapse
)
~ Lake Superior surfers, Jan. 29, 2006: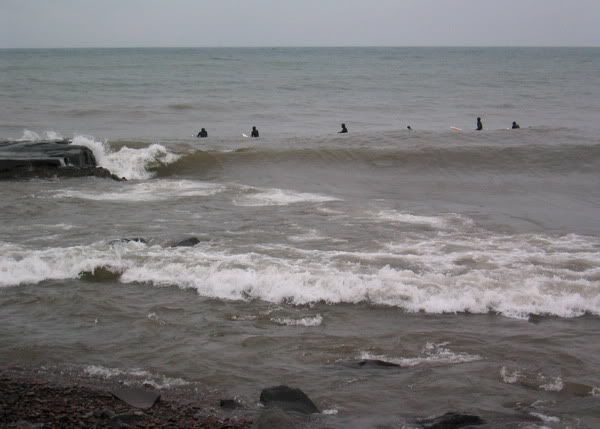 (
Collapse
)
I just wanted to say, too, that I am going to try and take a break from my on-line life. At least, I hope to cut back. Perhaps I could force myself to make only one entry a week. How I will be able to stand it, I don't know, but I am going to try, honestly....
(
Collapse
)