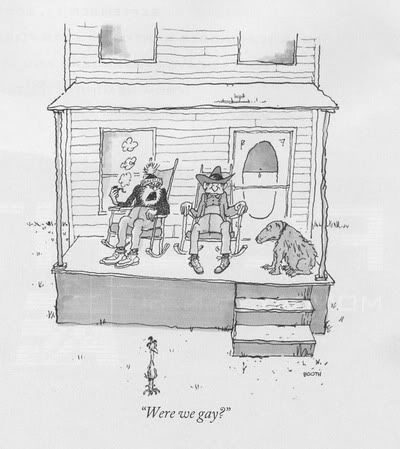 ~ from p. 8 of The New Yorker, Jan. 23 & 30, 2006
I was writing back and forth to another
Brokeback Mountain
fan (again), and we were talking about whether we did or did not find the kissing scenes hot, exciting, romantic, and so forth....
She definitely did, she said. I replied that I had loved the kissing scenes in the film, but as drama, not erotica.
Why did I not respond to them in a more heated way, personally? (Bear in mind, although I am not "a slasher," I do read slash.) I thought about it....
(
Collapse
)