Muse Frodo
has made the slightest intimations that he might be back to help me out of my "I can't go on!" hole regarding
Threshold
. I am so relieved! I actually feel like getting on with it, although the holidays and travelling will slow me down quite a bit.
Here's Frodo now, reluctantly leaving the Shire behind just to come visit me in Minnesota.
He doesn't look any too happy about it, does he? Not only was Rudbeckia Goodbody about to offer him a choice spot right beside her before the fire, the colour of her dress set his eyes off nicely, too. Frodo is a wonderful hobbit for making personal sacrifices, though. I am so grateful.
~ With a heavy heart, Frodo leaves hearth and home to visit Mechtild .... From the Limbourg Book of Hours, "February":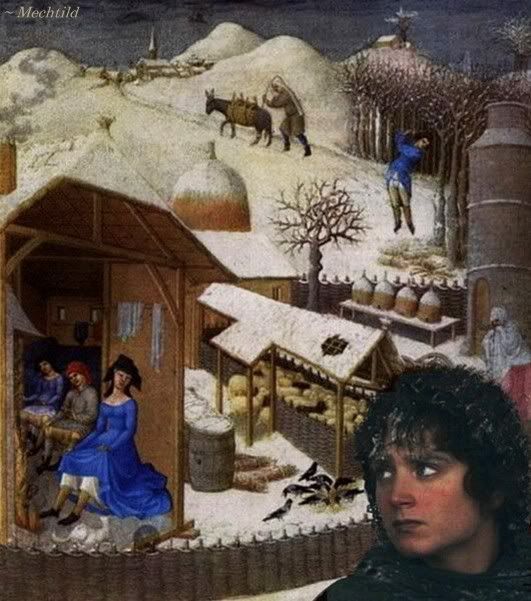 ~ Mechtild