I know I'm a little bent, but, a year ago, in an attempt to watch all of Elijah Wood's old films, I rented
Flipper
. It was my duty, as a Frodo fan!
Thinking it was going to be a dull re-tread of the old TV series, I was pleasantly surprised by the watchability of this "for the whole family" film. The actors were engaging, the Bahamian scenery idyllic, the cinematography lovely, and the musical scoring quite good (no TV "Flipper" song for the opening, thankfully).
And, best of all, it had ... heavens! ... the
most gorgeous
male teenager I've ever seen. The cast list said I was watching Elijah Wood as 'Sandy' -- but I knew better.
As I watched, modern-teenager 'Sandy' (with all his modern-teenager pleasures and pains) simply disappeared. Instead, in my mind, 'Sandy' was transformed into young 'tween
Frodo
, suitably coifed in a mop of unruly dark curls, and donning a pair of scruffy front-placket breeks and a torn shirt. Except when he was wet and shirtless....
(
Collapse
)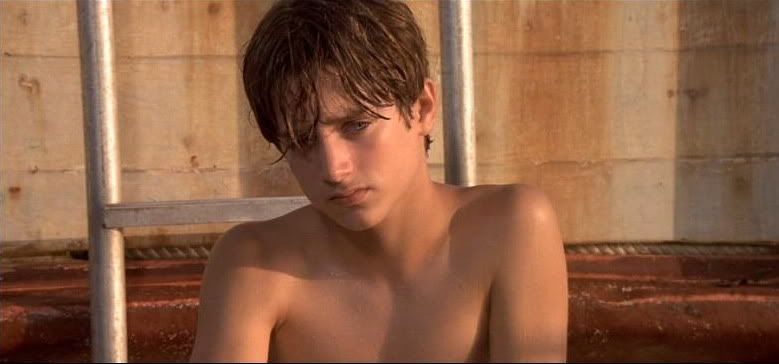 (
Collapse
)