I decided to go ahead and post
the last of my "FotR Cart Scene" screen caps
because I'll be too busy for the next few days to post a new entry....
The first caps below come from footage just after the "Money Shot." Frodo realises that it is Gandalf who is approaching, and tears down the grassy slope.
These are awfully blurry, but I really love this moment in the film for the buoyant, filled-with-joy quality of the run. Therefore, I included the two caps that are the most focussed.
Frodo careers down the hill
: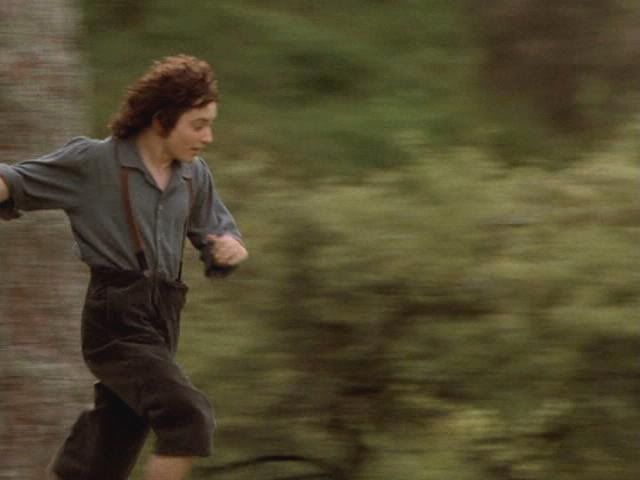 (
Collapse
)