The Golden Youth of Frodo: The Flipper Screencaps, Pt. I
Posted on 2005.12.05 at 15:33
I know I'm a little bent, but, a year ago, in an attempt to watch all of Elijah Wood's old films, I rented
Flipper
. It was my duty, as a Frodo fan!
Thinking it was going to be a dull re-tread of the old TV series, I was pleasantly surprised by the watchability of this "for the whole family" film. The actors were engaging, the Bahamian scenery idyllic, the cinematography lovely, and the musical scoring quite good (no TV "Flipper" song for the opening, thankfully).
And, best of all, it had ... heavens! ... the
most gorgeous
male teenager I've ever seen. The cast list said I was watching Elijah Wood as 'Sandy' -- but I knew better.
As I watched, modern-teenager 'Sandy' (with all his modern-teenager pleasures and pains) simply disappeared. Instead, in my mind, 'Sandy' was transformed into young 'tween
Frodo
, suitably coifed in a mop of unruly dark curls, and donning a pair of scruffy front-placket breeks and a torn shirt. Except when he was wet and shirtless....
Then, images of Frodo emerging from the Brandywine, the Water, or the Bywater Pool (or the Brandy Hall baths) came to mind. You see, I was reading Willow-wode's
Rites of Passage: The Hall
at the time. Looking at
Flipper
's 'Sandy,' all I could think of was how perfect he was for 'young Frodo.' The range of expressions on Sandy's face would do very well for Willow's newly-adolescent Frodo. He did pretty well for Frodo in my fic, too, actually (although my tween-aged Frodo doesn't get up to as much as Willow's *grin*).
As soon as I learned I could screencap, I knew that I would want to make some from the last scenes in
Flipper
, the ones I thought of as the "Golden Youth" shots. There were always one or two in on-line EW galleries.
I meant to put this project off till after Christmas, but I just couldn't wait. I just adore these caps and want to share them with the rest of you Elijah-in
Flipper
appreciators right away.
Because there are 46 caps, I will be dividing them into four entries for posting. All of the screencaps come from one of the last scenes in
Flipper
. It is the scene in which Sandy must let the dolphin go. With very mixed feelings, Sandy complies, sadly watching the animal swim off into the late afternoon sun. As he watches, he seems to begin to see the rightness of what he has done. In the last frames, his face shows a wistful happiness as he watches the dolphin break the surface, far off in the distance.
Perhaps Flipper is acting as Frodo's forerunner, headed into the West.... (Just teasing.)
Personally, I think Elijah Wood in these caps is
breathtakingly
beautiful and his face wonderfully expressive; the colour and texture of his skin, glorious. Getting the caps ready to post, they also made me think of a young David (the biblical one). But, far more, they serve as vivid, evocative illustrations of Willow's moody, sullen, angsty young Frodo, full of anger, longing, and a trace of wistfulness, with intimations of agony and ecstasy.
For me, when I look at these, 'Sandy' completely disappears.
The line of poetry I always have thought of, looking at the few caps in galleries of this "Golden Youth" of a Frodo, is from Shakespeare's
Cymbeline
:
Golden lads and girls all must
As chimney sweepers, come to dust.
Preserved on film,
this
lad will not come to dust -- except
gold
dust.
~ Elijah Wood as Sandy, from the penultimate scene of the 1995 film,
Flipper
, Series One: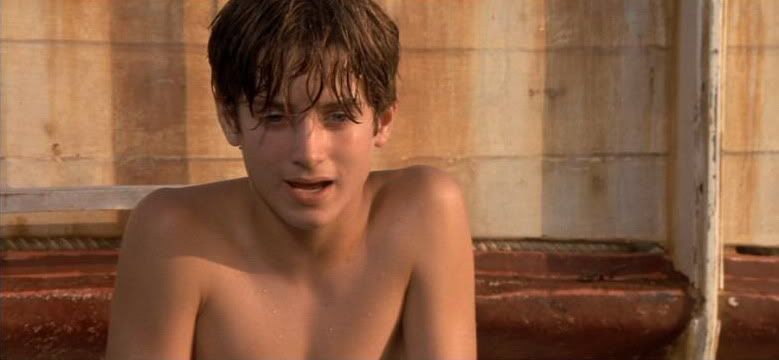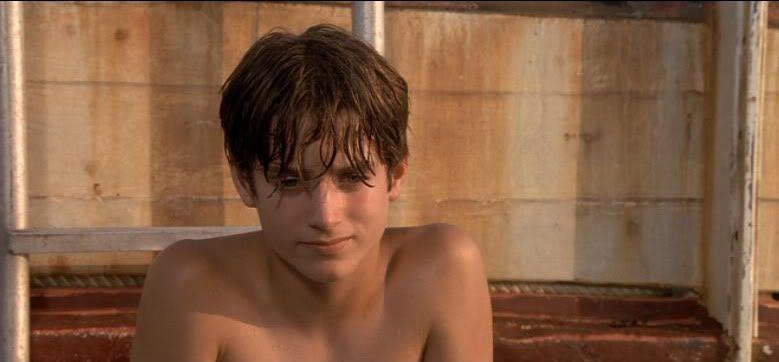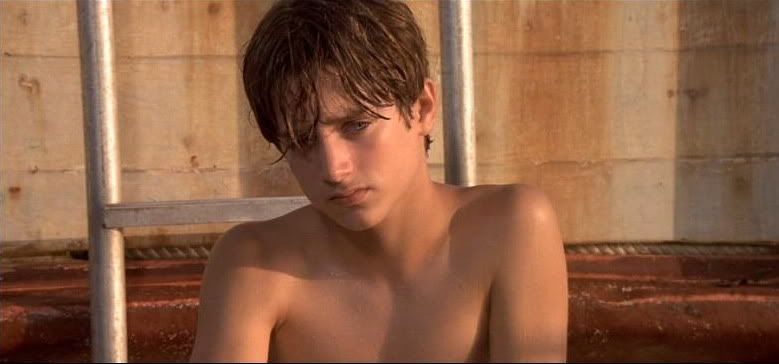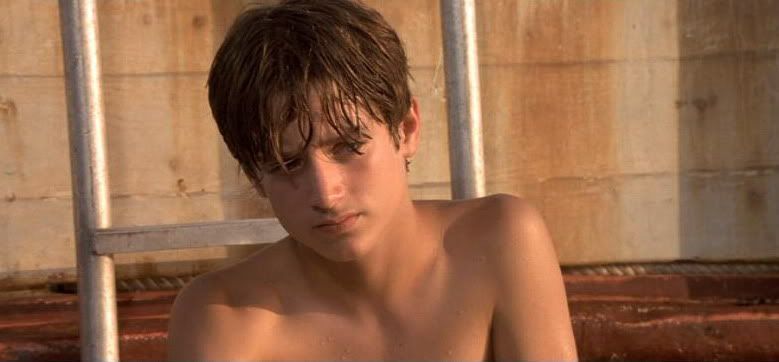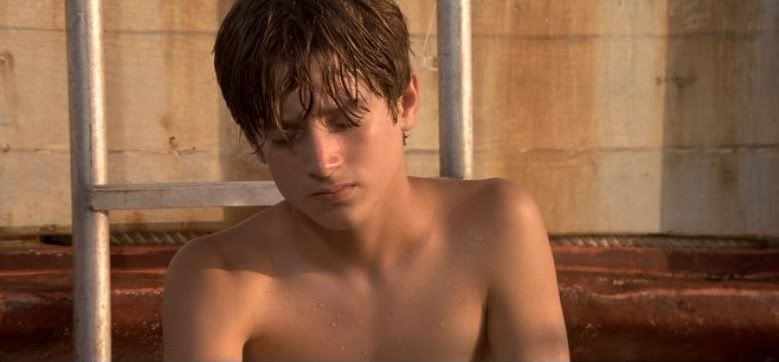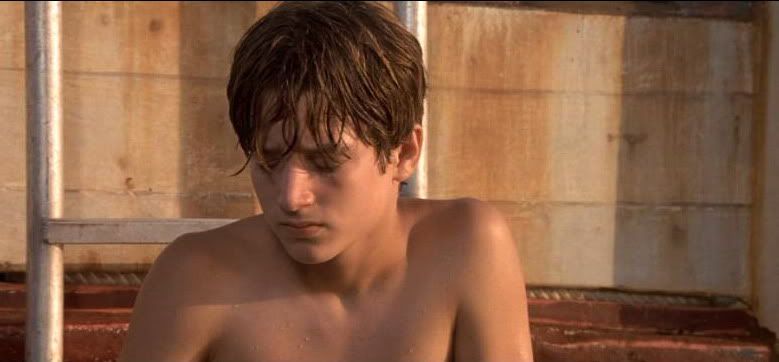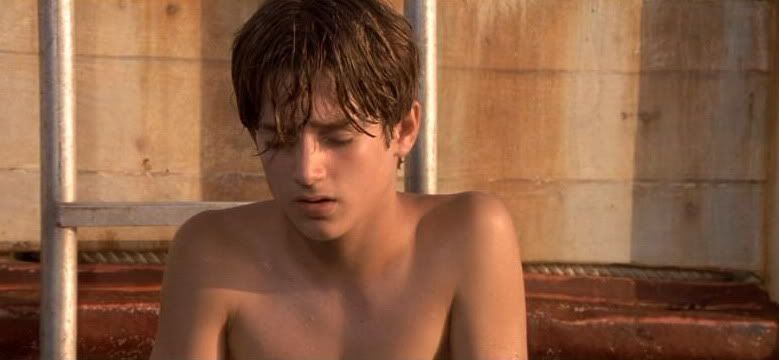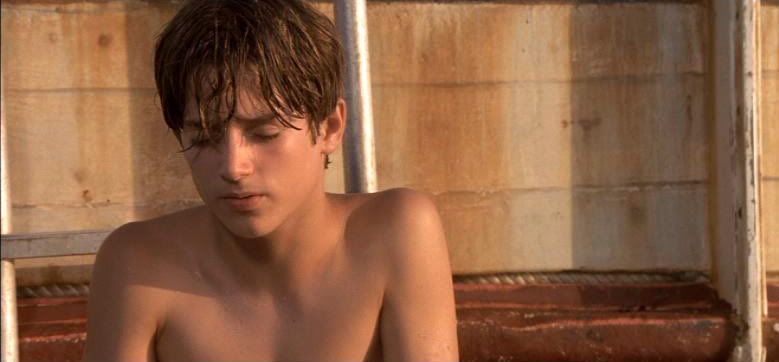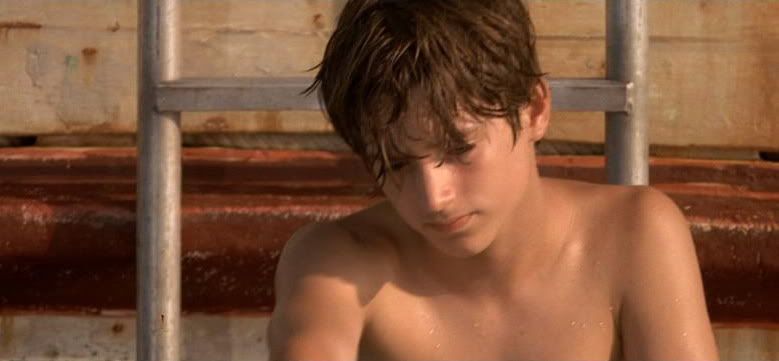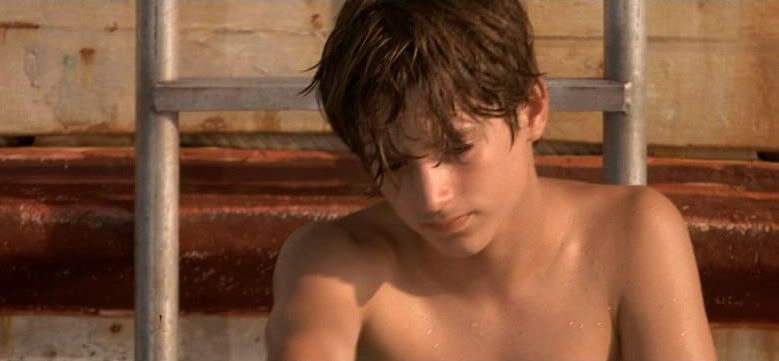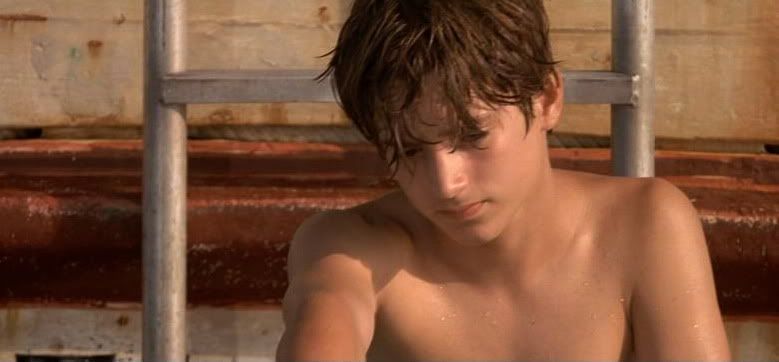 Click
HERE
for table of Frodo and Elijah Wood Screencaps.
~ Mechtild