Yep, it's cold in these thar hills!

I came back recently from a week and half visiting and caring for my mom in the Washington D.C. area, where people were carrying on about how cold it was. Their highs were in the thirties (Farenheit). Spring-like, I thought.

Outside the window where I'm sitting, there's a thermometer affixed to the framing, so we can check the outdoor temperature from the safety of the house. Here's what it said at 4:37 am (I was walking off a hot flash).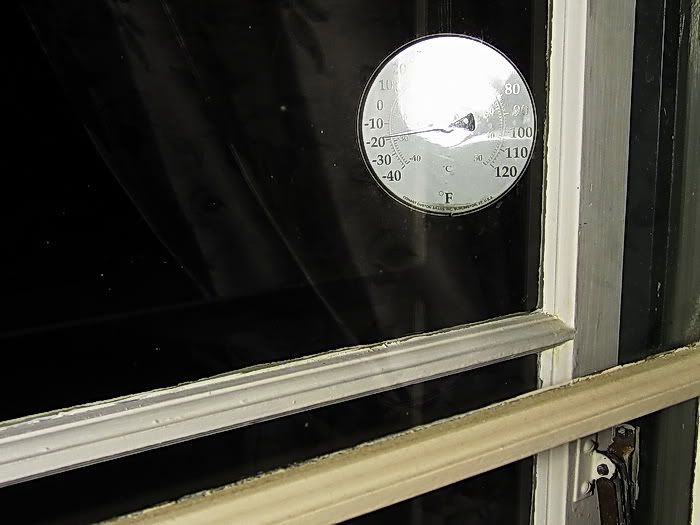 "Well," I thought," this is the record cold temperature for the year; ya, sure, you betcha," and got back in bed. Nope. Here's what it said when I next looked out. It was 8:09 am: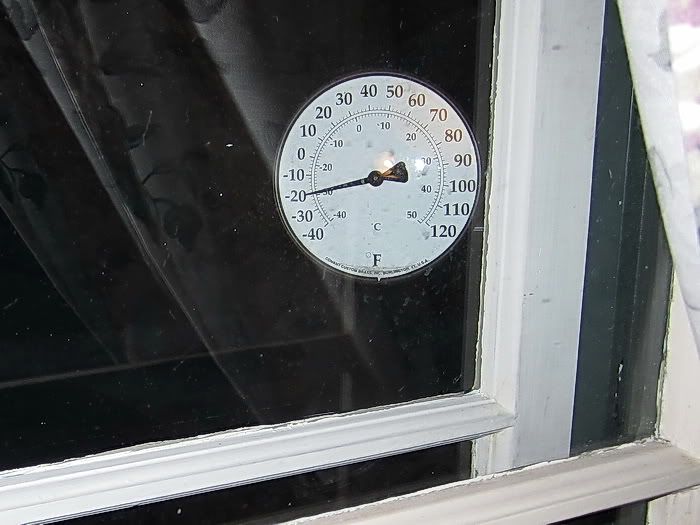 Yep, even colder after the dawn.

Still, I didn't feel right complaining, checking the temperatures north of here. It might have been -23 at the airport (it's a few miles inland from the lake, thus colder) but it was -31 in Babbit, MN. Now, that's brrrr.

The weather guys warned this would be the coldest night and day of the year (so far). I admit we take morbid pleasure in seeing how cold it can get. From the comfort of heated a heated room it's fun to look out there and shiver. The good news is that in a few days it will be "warming up", meaning it will be above zero.

This is the view out the kitchen windows, looking southeast to Lake Superior:








Here's looking out the living room window, same direction (Elsa in silhouetted in the foreground), the snow in mounds under a wan northern sun: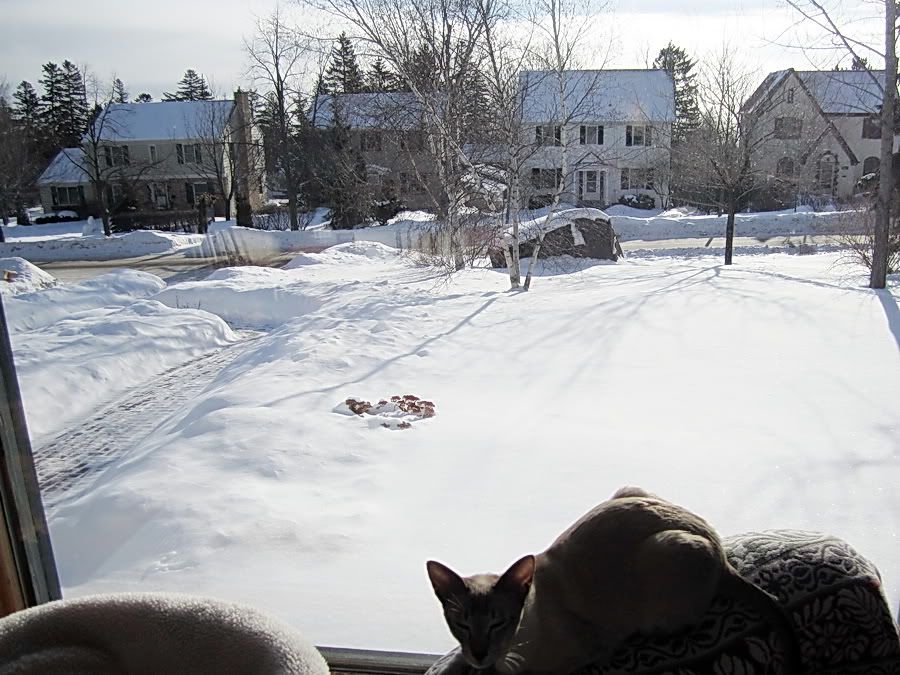 It's noon now, and I see things outside have warmed up to a toasty -5. Swim-suit weather! :)

~ Mechtild