Screencaps from, "Do they, Gandalf?" ~ Frodo Baroque
Posted on 2005.11.17 at 21:14
~*~
Here
are some unusual caps from the lovely little sequence in the hearthside scene early in FotR, when Gandalf tells Frodo about the Ring. In it, having learned what the Ring is, Frodo, still quite plucky, says they'll hide the Ring away. After all, know one knows it's there. Frodo stops suddenly and turns, his misgivings written all over his face. Tentatively he adds, "... Do they, Gandalf?"
Plenty of caps are out there from this well-loved scene, so I wasn't going to bother capping it. But, watching this line delivered in the "Teaser Two" trailer on the TE Extras, I thought, "Why do these caps look so striking? I am just rivetted by Frodo's face in them!"
After I looked and looked at them, realisation dawned: "Ah, ha."
It was a hunch, but I checked the actual film, and the difference was apparent at once. In the cut they used for the movie trailer, they must not have edited in the background yet. (As anyone who has watched the FotR EE Extras knows, for scale reasons this bit of acting on the part of Frodo was filmed against blue screen; the background of Bag End's interior would have been added in post production.)
Edited to add
:
Maewyn
, in a comment below, said she could discern a bit of the Bag End scene in the Teaser One version of these caps. I know that our monitor, even though we have the "brightness" turned all the way up, is old and tends to produce images that are darker than what other people see (hence I sometimes end up producing washed-out images or crude-looking manip effects, unknowingly). So, I went back to the caps I had made and lightened one of them up.
Sure enough! Bag End
is
there in the background. They merely hightened the contrast of these caps for use in the movie trailer. Thanks, Maewyn, for providing the correct answer to the difference: they intentionally darkened the shots to increase the dramatic effect.
Here is a screencap from the film version: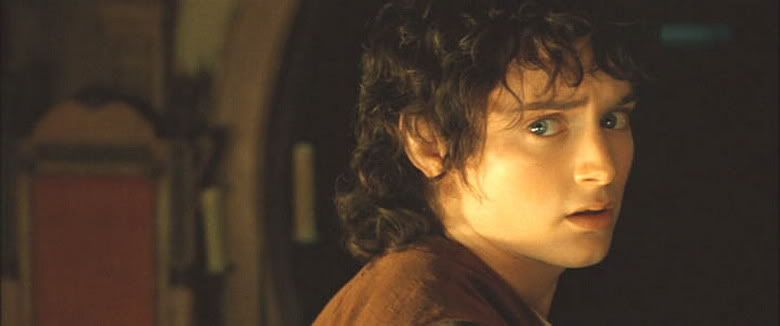 However, in the FotR trailer, the background is not Bag End nor is it blue screen. It is inky blackness.
The heightened contrast between the light and dark in the image dramatically focusses the viewer's attention on Frodo's face in this little moment. His face is the
only
thing visible in each frame. I have read several Frodo fans tell that when they saw the previews of FotR, when the trailer got to, "Do they, Gandalf," they melted. They were in love.
Looking at these caps from the trailer, I can see why.
As an art fan, I also could not look at these caps without thinking of the Baroque master of the chiaroscuro style, Caravaggio. He adored compositions which strongly emphasized contrasting light and dark areas. (He also liked painting nude youths -- youths with satiny skin and silky hair; they tend to be too fleshy and luxurious to stand in for any Frodo of my imaginings, but they are not without charm.)
Here are a couple of Caravaggios that came to mind when I was making these caps:
Youth With a Ram
(also called St. John the Baptist With a Ram), c. 1600.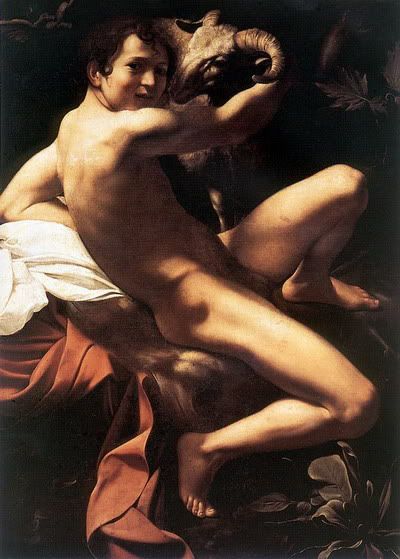 Cupid
, c. 1595: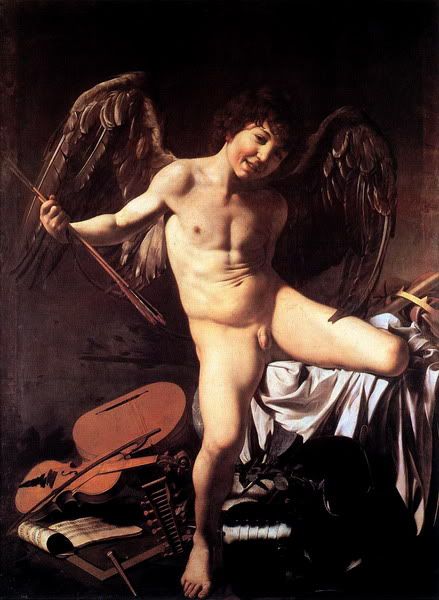 Now. Here are ten "Do they, Gandalf" screencaps from
Teaser Two
, from the FotR TE DVD Extras.
Scroll back up and look at the difference that adding the background made. With the jet-black background, I feel as though I am viewing masterpieces of Baroque painting....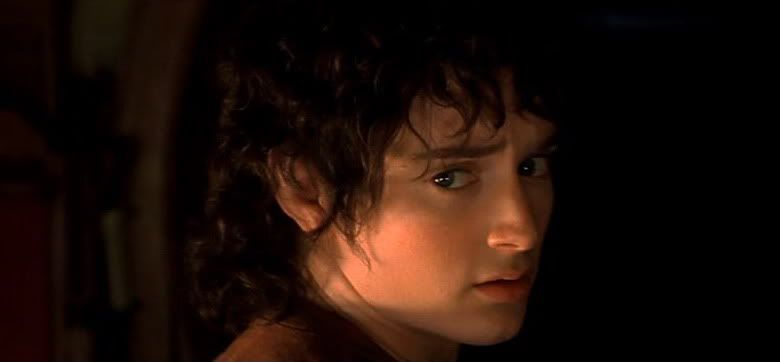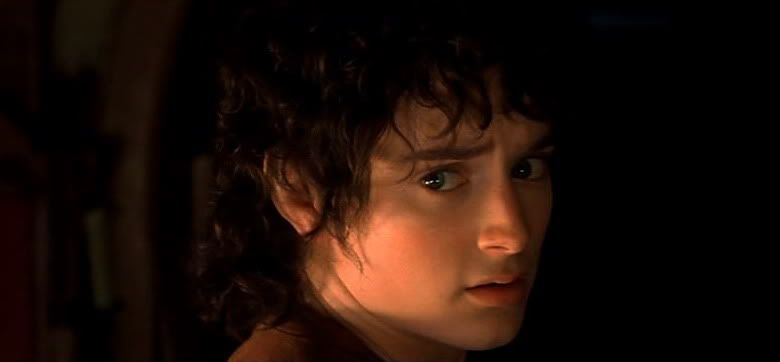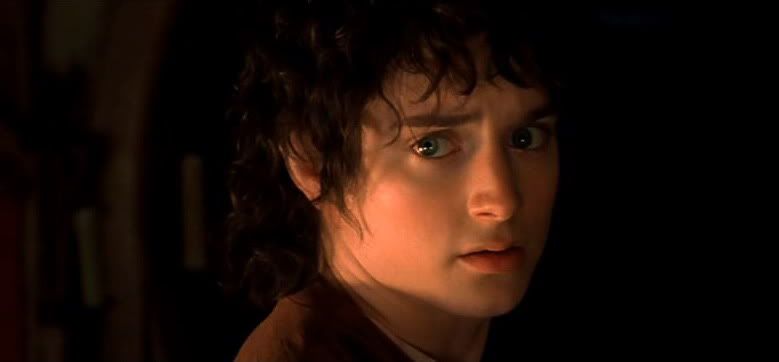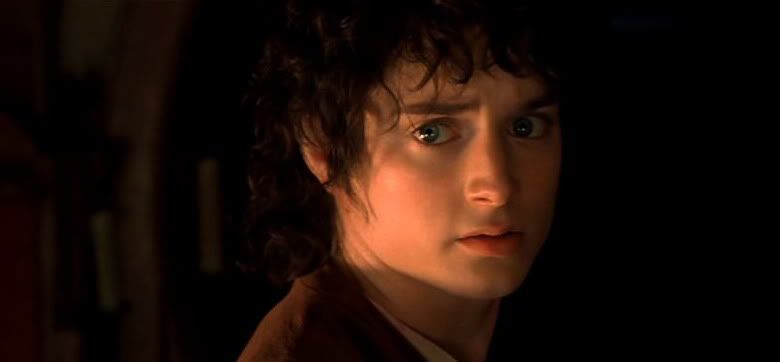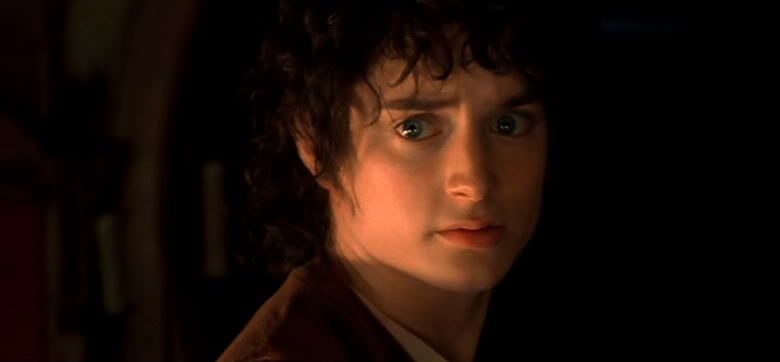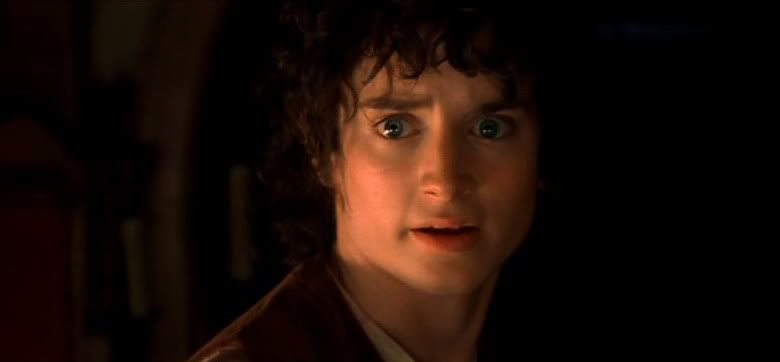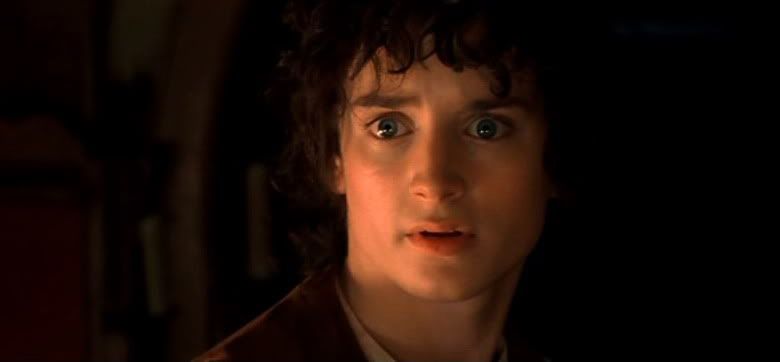 Click
HERE
for table of Frodo and Elijah Wood Screencaps.
~ Mechtild